No matter how wonderful a game like Stardew Valley is, there's only so much you can do in it. For players who love the game's playstyle, though, it can be hard to find something else to play, especially when considering how unique Pelican Town is. Luckily, Stardew Valley has a huge modding community behind it.
In fact, there is a mod called Stardew Valley Expanded that has had over 400,000 downloads from Nexus Mods. That's because this mod is on par with the game's quality, adds tons of new content, and can expand your playtime by dozens of hours. Here's what you can expect from this popular mod.
New Townsfolk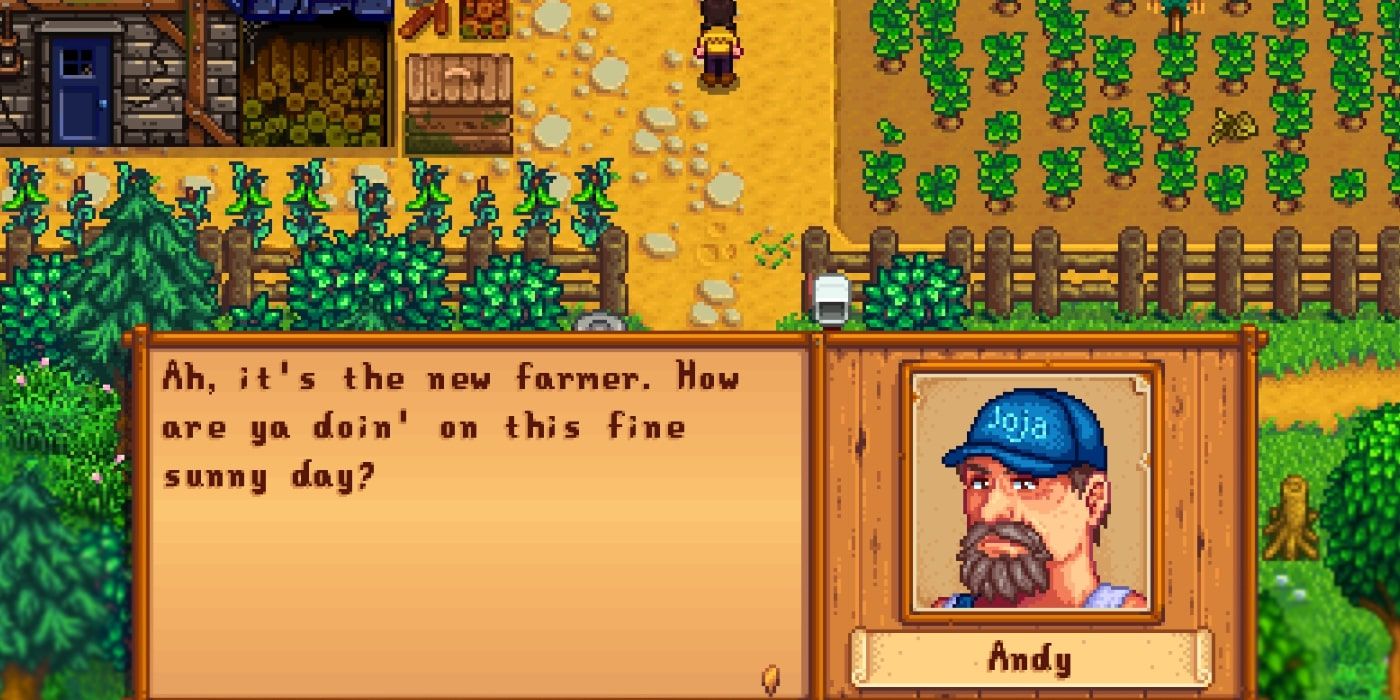 The mod actually adds in quite a few new faces to town, including some that are shown in-game, but you can't really interact with in the regular version:
Gunther
Pierce
Marlon
Apples
Andy
Martin
Morgan
Susan
A few non-friendable NPCs are also present:
Camilla
Issac
Alesia
Scarlett
New Marriage Candidates
The mod also introduces four new marriage you can woo and bring to live with you on your farm, they are:
Claire is the cashier at Joja Mart, while Sophia owns the new Blue Moon Vineyard. Victor and Olivia live in the new house in town with her son Victor.
The Expanded World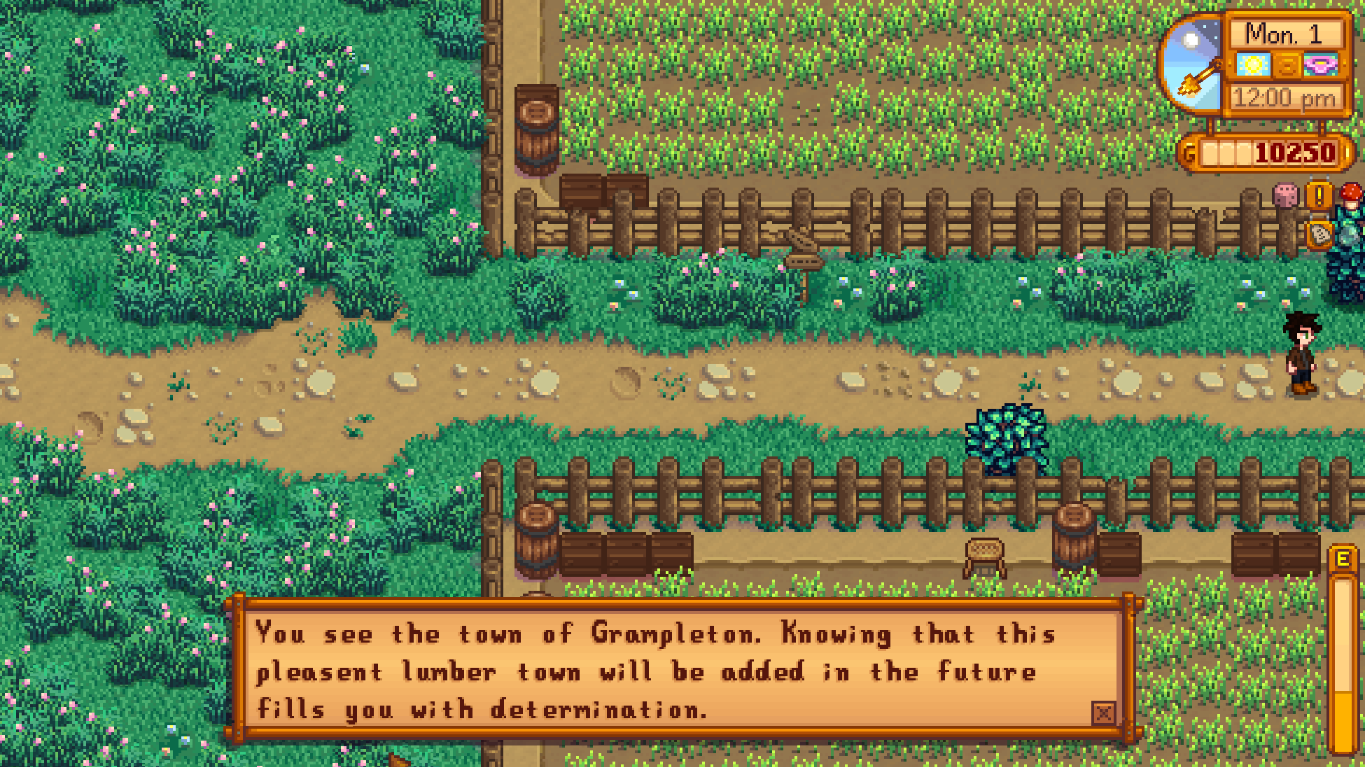 Along with tons of new characters, players can find quite a few new areas and items to interact with when playing Stardew Valley Expanded. The new areas are:
Jenkins Residents – This is where Olivia and Victor live
New East Map Area
The Old Community Garden
Shearwater Bridge
Grampleton Fields
The Desert
Crimson Badlands – This area features four new enemies
Castle Village
Cindersnap Forest
Blue Moon Vineyard – Sophia can be found here
Fairhaven Field
Marney's Shed
Junimo Woods
New West Cindersnap Forest Area
Aurora Vineyard
Sprite Spring
The Mountain
Adventure Summit
Emerald Farm
Summit
Farm Maps
Grandpa's Farm
Immersive Farm 2 Remastered
Deep Cave
In addition, the Adventurer's Guild has moved from the mountain into Pelican Town.
New Items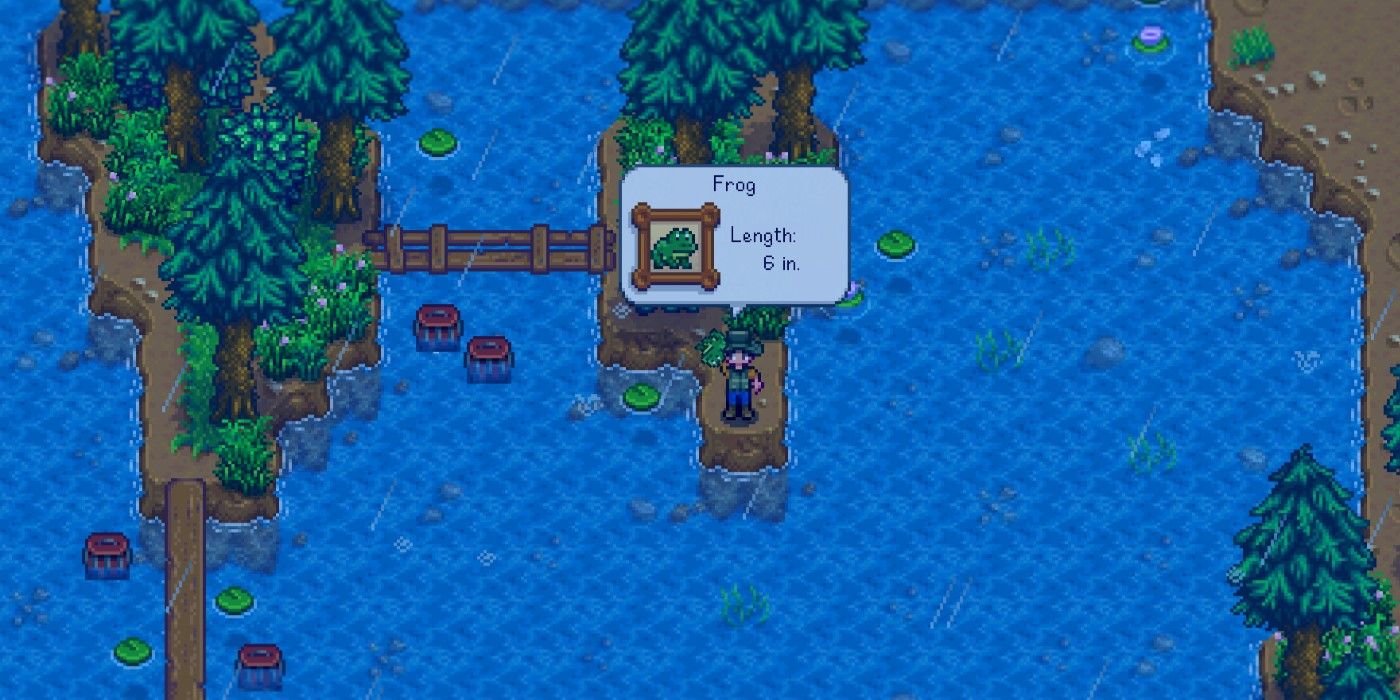 There are a ton of new items to find and use in this mod. These range from helpful new recipes to unique monster drops.
4 New Monster Drops
5 New Consumables
6 New Recipes
10 New Fish Species
3 New Weapons
There is also a new shop run by a bear that will sell you forgeable items. He is located within a cave in the new West Forest area.
New Character Interactions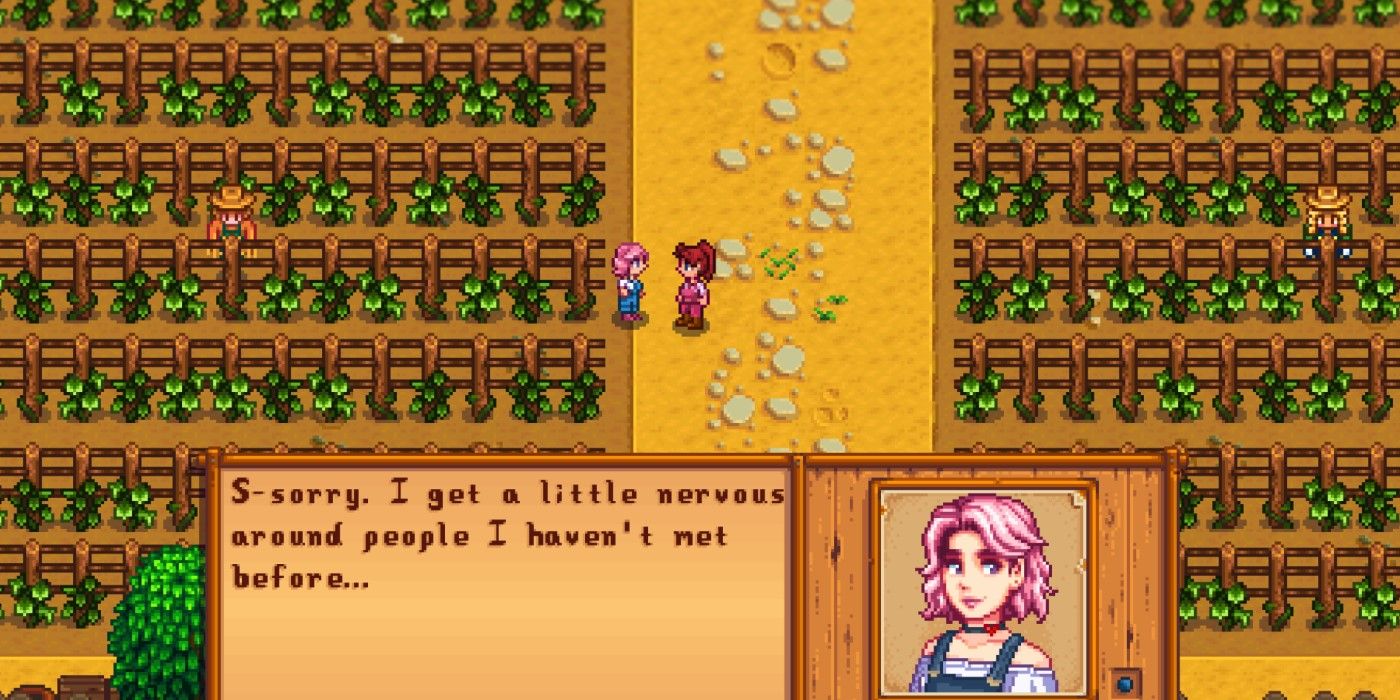 Every character from the original game now has new dialogue and events. The creator has currently added over 160 new events to Pelican Town and tons of new lore about the vanilla characters. There are also 800 notes now scattered around the world for the player to find and read.
There are a ton of new story elements, but the main story has been expanded to include more content for the Joja route. This will help change interactions with characters, and some character's schedules will be altered by this route.
Planned Future Updates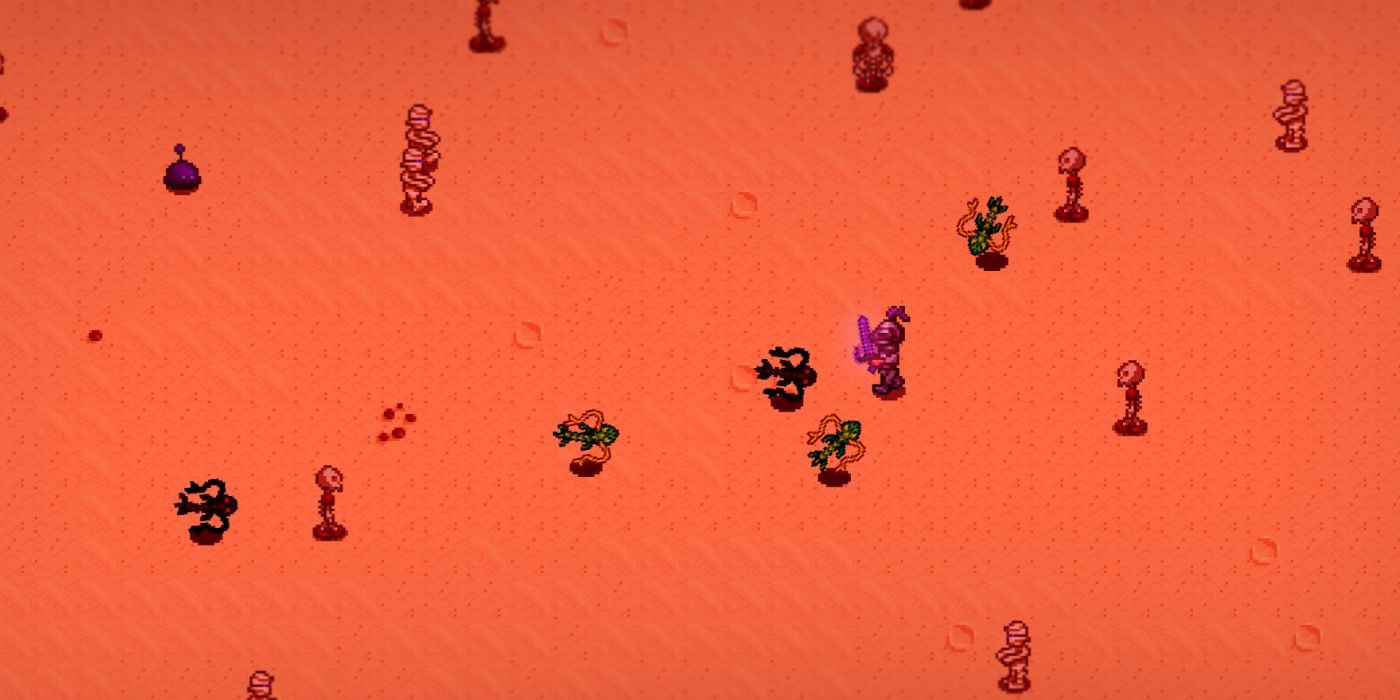 There are also future updates planned. Here's the list from the official Nexus Mod page of upcoming content that Flashshifter is planning to add:
New villages, towns, and cities
New NPCs
New maps
New festivals
New music
New Dungeons
New character events
More Lore
New character arcs
While this will likely still take quite a bit of work, the impressive scale of the mod proves that the creator has the skills to keep pushing the mod forward. Players can look forward to content-filled future updates that are sure to bring tons of new content to the game.
Next: How To Install Stardew Valley Mods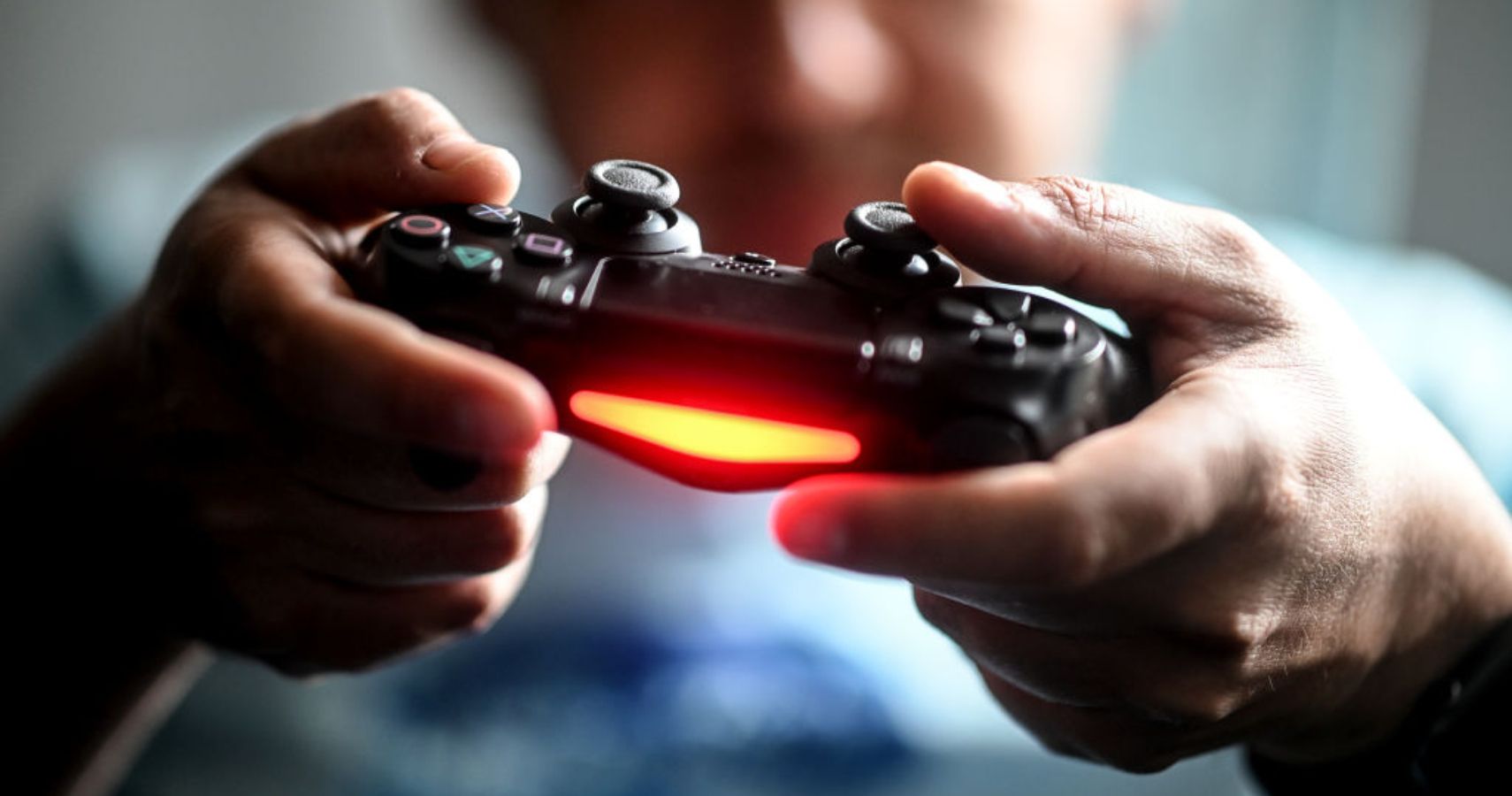 Jess has been writing for clients all around the world for years. From companies in Japan to being featured on The Kim Komando Show, Jess has prided herself in expressing her love for gaming. Her favorite console is the Nintendo 64 and she revels in replaying through Paper Mario and Megaman Legends. When not fighting Reaverbots she can be found gushing over the newest JRPGs or watching seasonal anime with her furless cat Noko.
Source: Read Full Article