The single most overused phrase that Tony Hawk probably hears is, "Do a kickflip!" The Birdman is turning the tables now, however, offering up Tony Hawk's Pro Skater players the chance to do kickflips (and grinds, grabs, and other tricks) for some awesome prizes.
Tony Hawk has partnered with Pacifico Beer to create Pacifico's Tony Hawk Pro Skater Challenge, which will be a livestreamed event that airs on IGN's YouTube, Twitter, and Twitch channels on Thursday, February 18 at 8 pm EST.
The 30-minute livestream will feature Tony Hawk demonstrating real-life ricks on a half-pipe, while also playing Tony Hawk's Pro Skater 1 & 2 and sharing some of his favorite Easter eggs in the best-selling game. Additionally, he'll set his high-score on a 2-minute run in Tony Hawk's Pro Skater, which fans will have the opportunity to beat for some sweet loot.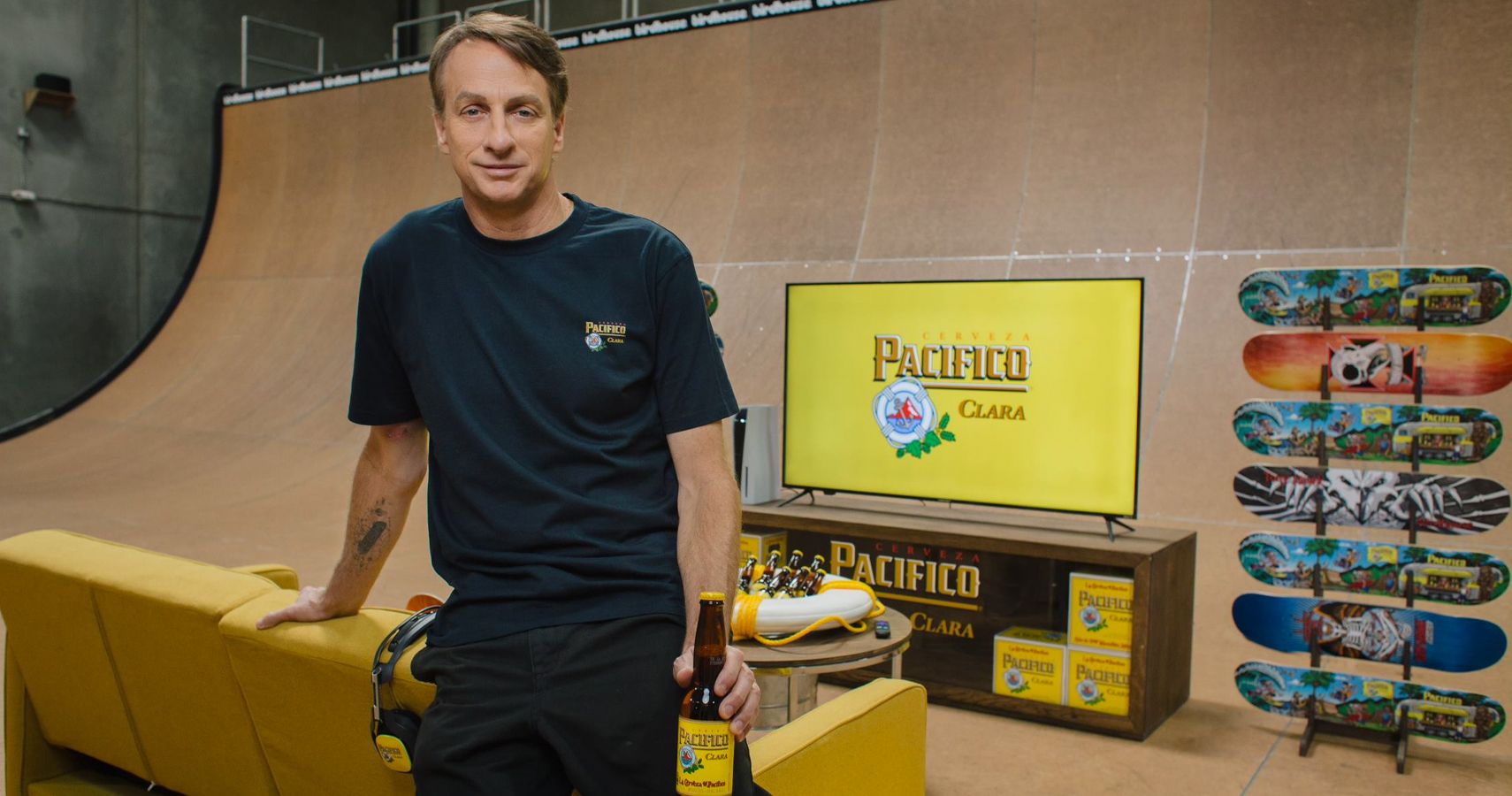 Following the livestream, players will have two weeks to submit their own scores for a chance at winning gaming gear valued up to $5,000. There is a catch, however.
Not just anyone can participate. You'll need to be 21+ years of age. This is an alcohol-sponsored event, after all. During the two week submission period, players can share their own scores with Pacifico on social media for the chance to win the "LVL UP" experience, which includes Pacifico-branded gear like winner's choice of Microsoft Xbox Series X or PlayStation 5, a 55-inch 4K smart TV, a copy of Tony Hawk Pro Skater 1 + 2 signed by Tony Hawk, and more. 30 additional fans will win a co-branded Astro A40 Headset with Custom Tags.
The good news? You don't actually need to beat Tony Hawk's score to win. As long as you share your score through the proper social channels, you'll be entered into the contest. If you do manage to beat the legendary skater's score, you'll get bragging rights of knowing that you beat one of the best skaters of all time… in a video game. Seeing as how you (like me) are probably unlikely to do so on an actual skateboard and ramp, I'd say that's a pretty sweet deal.
Pacifico's Tony Hawk Pro Skater Challenge kicks off Thursday, February 18 at 8 pm EST, with score submissions open for two weeks following the IGN livestream.
Source: Read Full Article