It's hardly news that the Animal Crossing: News Horizons community is talented and super committed to their art, but that doesn't mean that things like this ain't news-worthy! One fan recently recreated a scene from Studio Ghibli's iconic movie, Spirited Away, entirely within Animal Crossing: New Horizons.
In fact, this is just one of many similar recreations of scenes from well-known animated series and movies which Animal Crossing fan Geekycleary – u/asuna86 on Reddit – has conjured up.
Below is the still from the movie Spirited Away and its New Horizons recreation, side-by-side.
Geekycleary's charming homage to Studio Ghibli's most legendary flick apparently took a good 23 hours in total to complete, with all the designs you see here being custom made.
The faithful attention to detail is spectacular, especially the artist's creative use of the natural curve characteristic of New Horizons' islands to help recreate the curve of the bridge. The colors, placement of the trees, the over-the-shoulder shot, and the beautiful red building in the background have all been preserved and translated almost perfectly.
As mentioned, though, this is far from being the only of its kind from artist Geekycleary. If you take a gander through her website, you'll recognize a whole selection of others that will make your heart warm up just a little.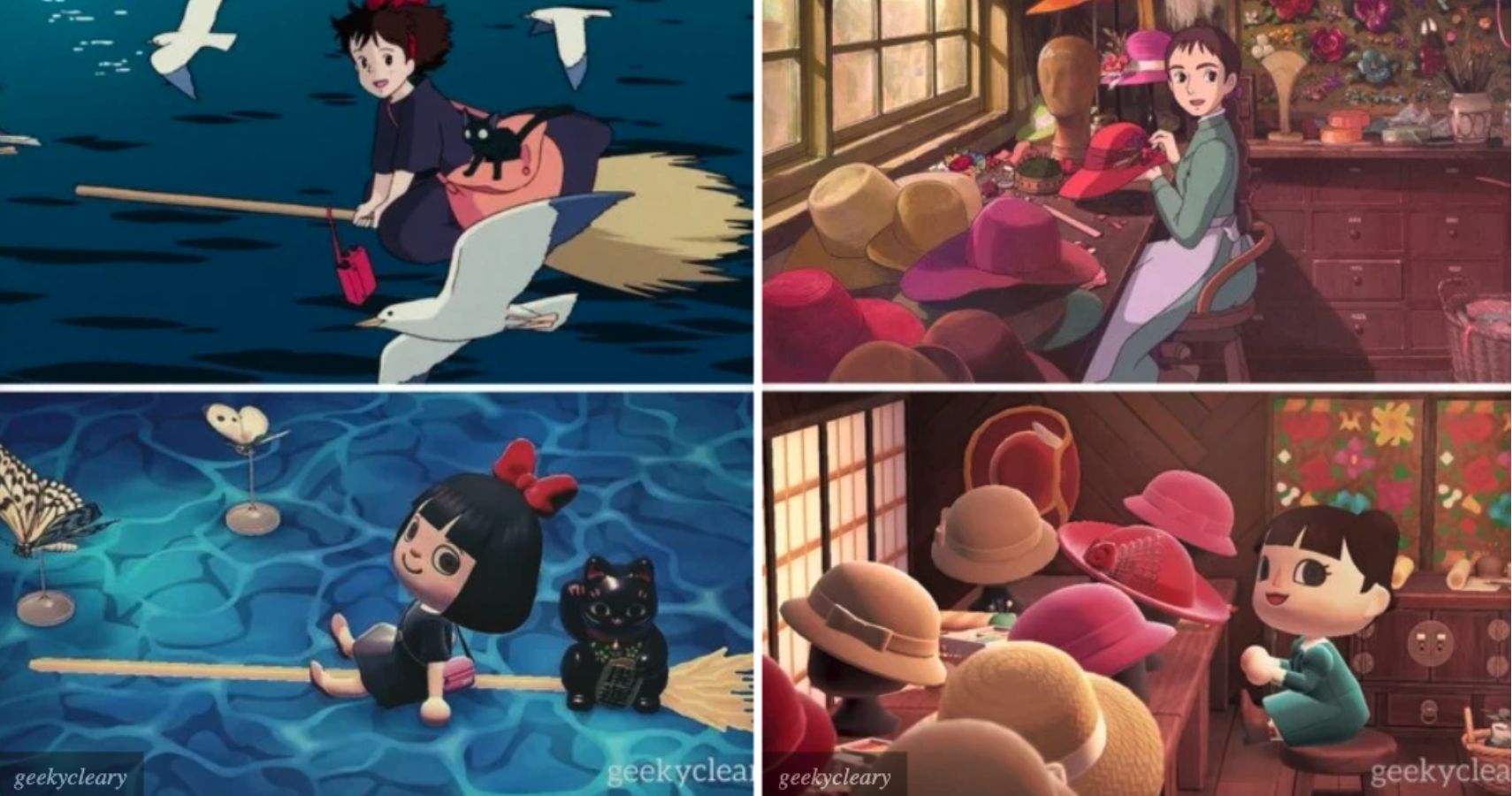 So far, the collection comprises scenes from other Studio Ghibli films too, namely Ponyo, Kiki's Delivery Service, and Howl's Moving Castle. There are also ones from a different vein of animated shows, such as the movie Up, Bob's Burgers, Aggretsuko, The Mandalorian, and Star Trek: Lower Decks. All are just as charming as you would expect them to be.
If you'd like to have a closer look at Geekycleary's New Horizons stuff and perhaps use some of her designs for your own island decor, her Designer Code is MA-4870-4934-7528. And if you're feeling generous, you can also support her continued work by donating here.
Source: Read Full Article