Only a couple of weeks ago, on January 15, one of the most ambitious Fallout: New Vegas mods released, dubbed The Frontier. It added 150+ hours of content at a sizable 35GB, but it was met with mixed reviews and some peculiar criticism. Now? It's off-air entirely, as one of the developers was found to be sharing animated pedophilic content.
The team behind this DLC-sized mod released a statement, "Some deeply concerning news has emerged in the past few hours. We have been recently notified that one of our developers, ZuTheSkunk, had posted animated pedophilic content on their personal artist account
"The items in question are deeply disturbing to the entire team, and we condemn them in the strongest sense. ZuTheSkunk has since been removed from the Development Team and banned off of our Community Discord. We will be conducting dialogue with members of the development team to hear their thoughts regarding the current situation and help make our decision more informed. We have stopped production and work on the mod to address the current events properly. More measures will be undertaken and a more detailed address will be posted soon."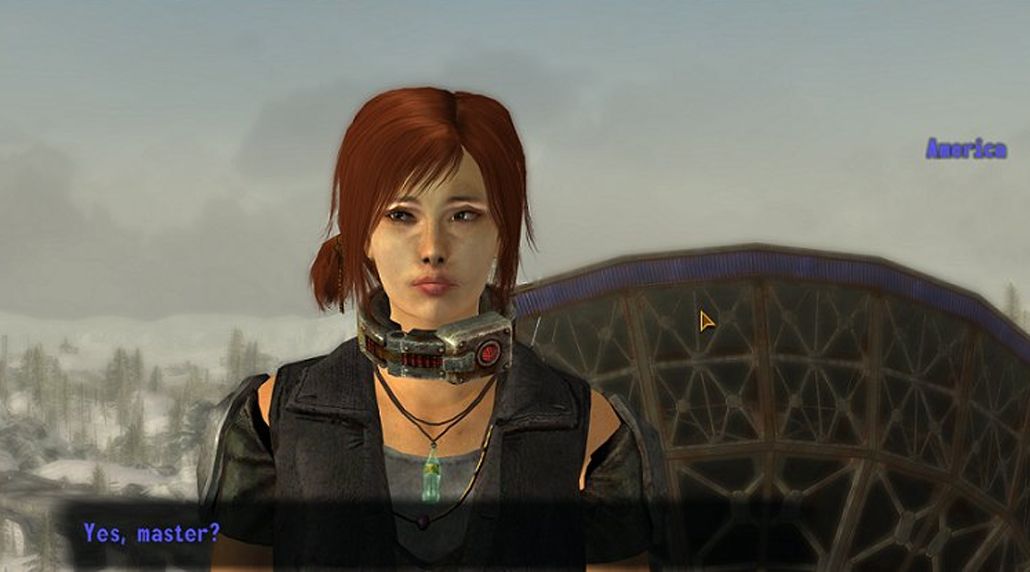 Well, why the take down if the developer in question has been removed from the team? That peculiar criticism mentioned earlier has to do with pedophilic content in-game which, given the recent actions of ZuTheSkunk, seem even more questionable now.
There's a girl – a teenager – who can be turned into a sex slave for the player. If you have a speech of 70, you can toy with her emotions, saying that she's been called an "ungrateful brat," "selfish," and "stupid." Then, if you have a speech of 100, you can use this to emotionally manipulate her into… putting a collar on and becoming your sex slave. "The last of her spirit broken by the Courier, America became a willing slave to her new master. She did anything asked of her."
If it was indeed ZuTheSkunk who was behind this, it's certainly worrying, since it reads a lot like a pedophilic fantasy inserted into the narrative. Given the recent revelations, this will likely be cut entirely, but what measures the team takes will most probably be announced in its next statement.
Source: Read Full Article