Trying to replicate Nintendo's Smash Bros. and Mario Kart success is very much the order of the day right now. From MultiVersus to Chocobo GP, everyone is trying to catch lightning in a bottle. You'll soon be able to add The Smurfs to that list as Smurfs Kart, a racer starring the famous blue cartoon characters, is in the works.
Smurfs Kart is being developed by Microids reports Nintendo Life, the same studio behind 2021's The Smurfs- Mission Vileaf. Yes, a Smurfs game launched last year, you know about that, right? The finer details regarding what the game will include and how it will play aren't yet known, but the studio has unveiled some screenshots and claims the latest contender to the kart genre crown will be here before the end of 2022.
"It's time to heat up your engines! Choose your Smurf – each one having their own kart and unique ability – and take part in wild races," Microids writes. "Find shortcuts, use the right items at the right time to pass your opponents and become the village's best kart driver." You'll be able to play alone or with friends and family, but no mention just yet whether there will be online multiplayer.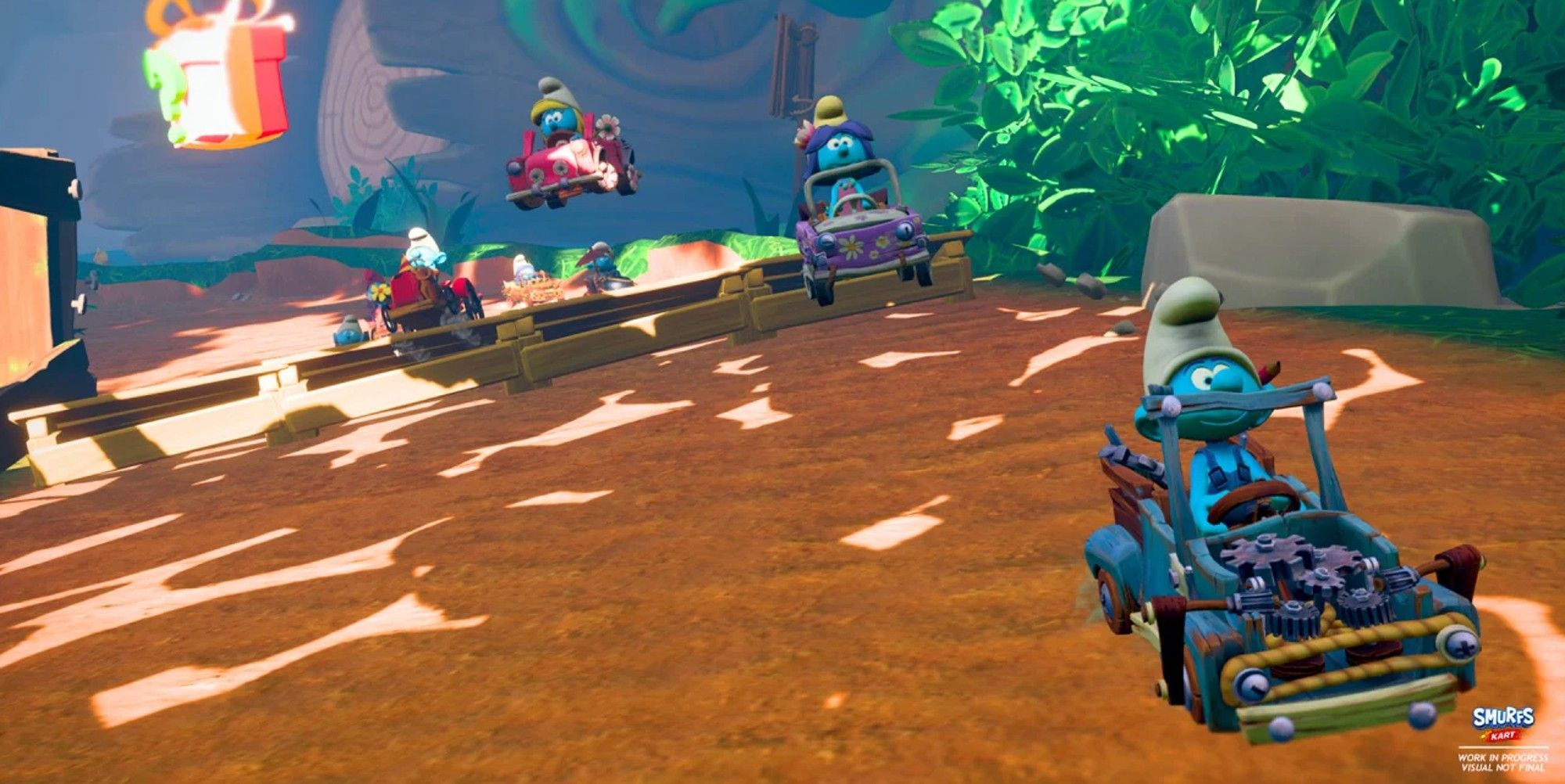 There are plenty of indicators that Smurfs Kart will very much follow the successful Mario Kart blueprint. It assures Smurfs fans that the game will be suitable for beginners or experienced players. Considering this isn't a sequel, that presumably means if you have previous in Mario Kart, Garfield Kart, Chocobo GP, and other kart games, you'll be fine when it's Papa Smurf behind the wheel instead of Waluigi.
It's a good time to be a kart game fan. Mario Kart 8 Deluxe's expansion, Chocobo GP, Disney Speedstorm, and another racing game coming to Apple Arcade that includes Family Guy and American Dad characters. It's also a good time to be a Smurfs fan. Smurfs Kart is the second of five Smurfs games in the works at Microids right now, so there's plenty more from Smurfette and Gargamel still to come.
Source: Read Full Article