Tiny Tina's Wonderland has a wealth of locations that help make the fantasy spin-off to the Borderlands franchise feel new and fresh, even while keeping the billions of guns the series is known for. Dive deep into a dark and magical forest, explore an underwater kingdom ruled by reptilian creatures, or trek the scorching sands and find the hidden oasis.
In each location, you can expect to find unique enemies, gorgeous vistas, and interesting side quests that all come together to make Wonderlands' fantasy world feel like a fully-realized setting. Here are some of the best locations in the Wonderlands, ranked.
6

Karnok's Wall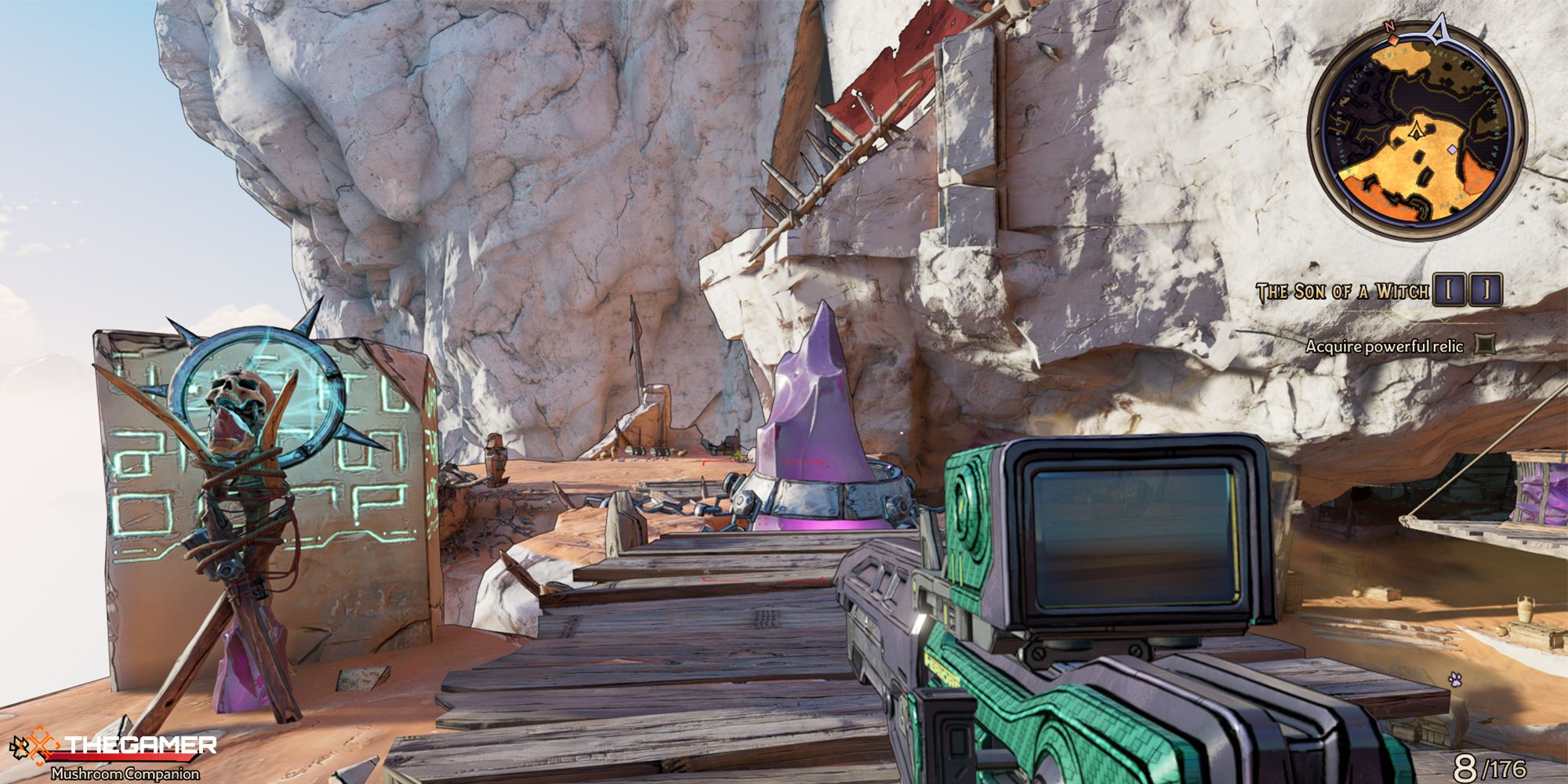 Karnok's Wall is where I felt the Wonderlands story begin to fizzle out for the first time. I had sought out the magical bard, crossed the now emptied sea, and was prepared to fight the Dragon Lord. But, after exploring the location and observing the landmarks, it became one of my favorite locations because of what it represented.
Now, there is an entire final area to explore after the wall, but Karnok's Wall felt like the final ascension. It is reminiscent of Kratos ascending Mount Olympus at the end of God of War 2, though admittedly not quite as cool. With a towering elevator made of the skull and spine of some long-deceased creature, launch pads, Wyverns, and a new ally-turned-boss-turned-ally in your quest, Karnok's Wall isn't all bad.
5

Mount Craw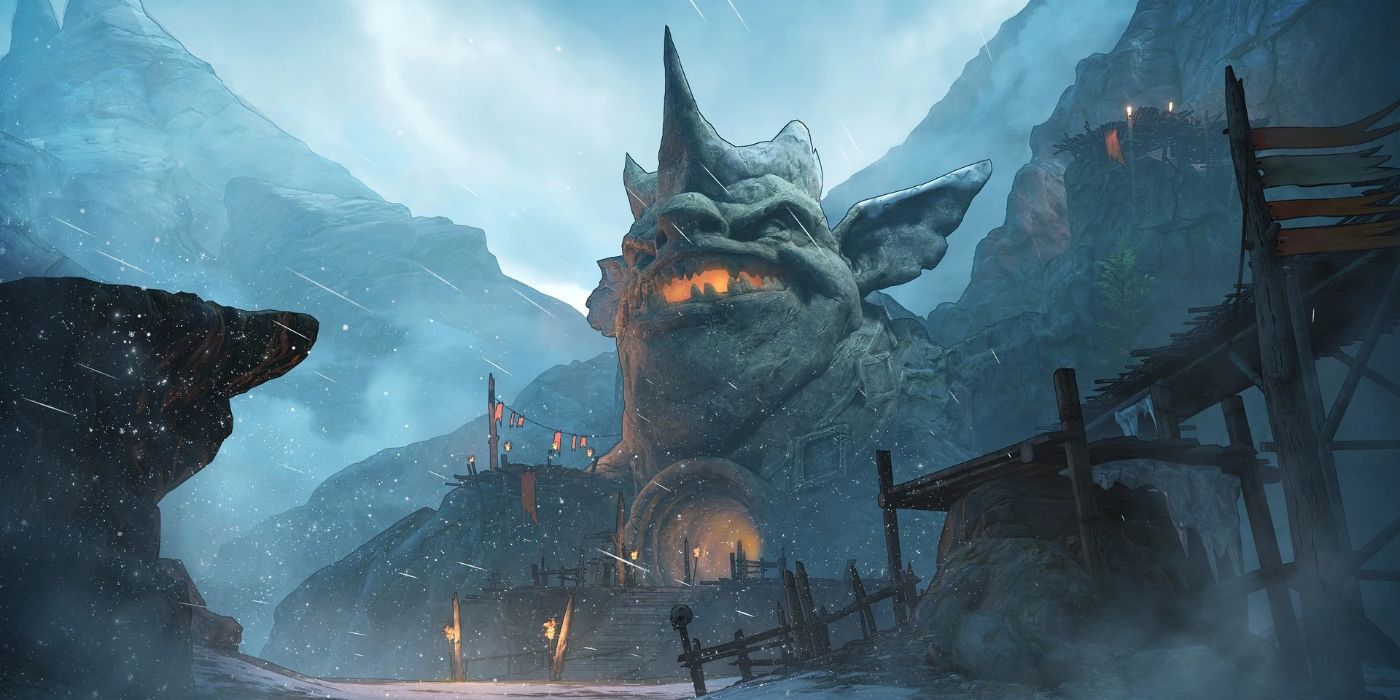 Mount Craw does an excellent job of making you feel like you are in a vast mountain range and cave system. The snow-capped mountaintops, the frozen lakes, and tunneling caves filled with goblins and other creatures help Wonderlands feel ever so slightly like Skyrim.
If you were to add in a few dozen guns, special abilities, goblins that want to fight oppression, and Claptrap to Skyrim, that's what you've got in Mount Craw. More or less.
4

Ossu-Gol Necropolis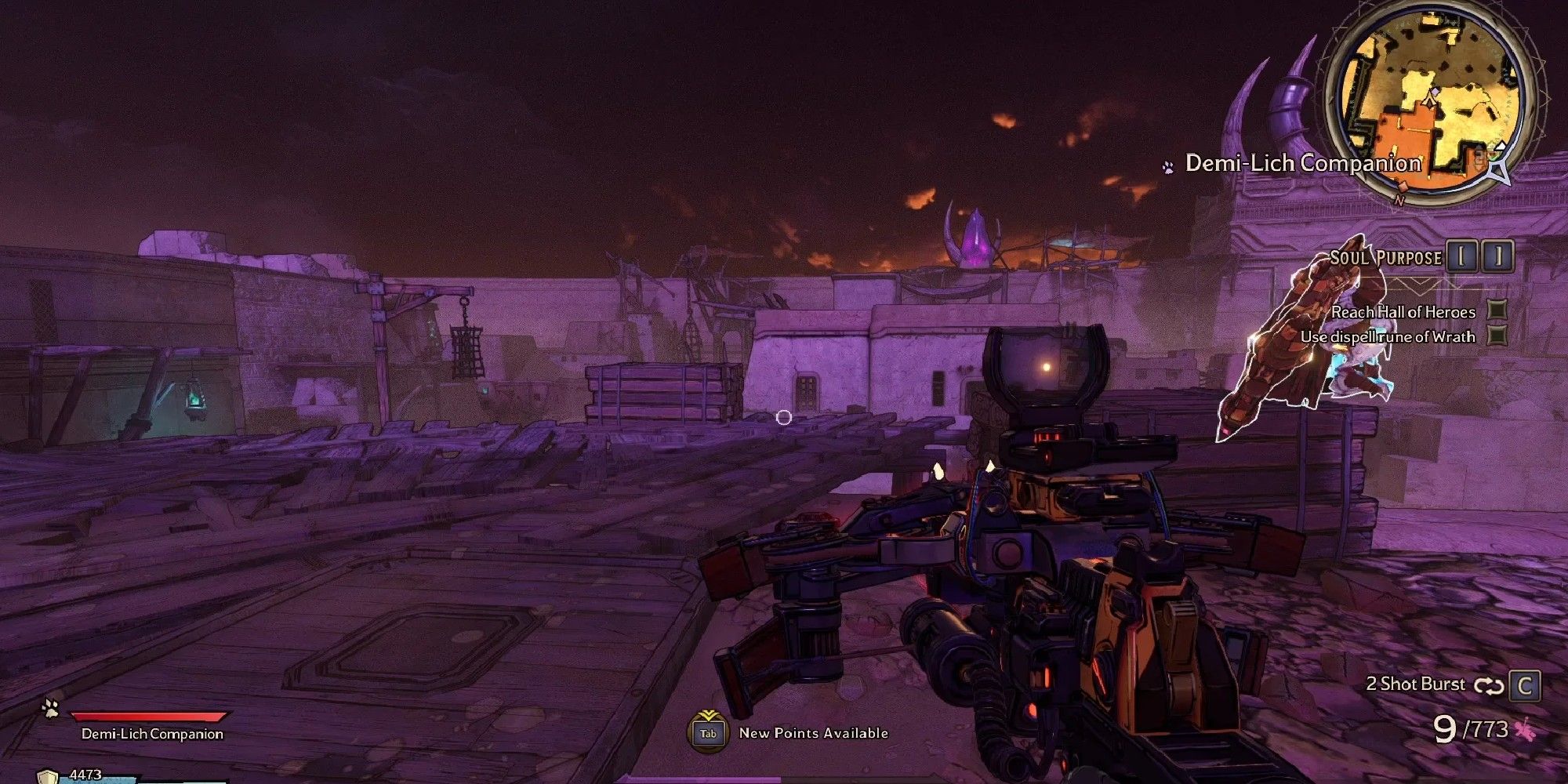 Wonderlands excels at having unique skyboxes that add different atmospheres and moods alongside the immediate surroundings. Environmental storytelling is showcased in every location, especially in Ossu-Gul Necropolis. The nearby Fearamid launches a purple beam that darkens the surrounding sky, yet brings it to life. It appears that this was once a fully inhabited city built around the Fearamid, or whatever it might have been called before the Dragon Lord took over.
The sands have since reclaimed much of the ancient city, with monsters and a small human resistance remaining. After ascending Karnok's Wall and knowing that the final boss is a step away, the Ossu-Gol Necropolis brings even more impending doom.
3

Tangledrift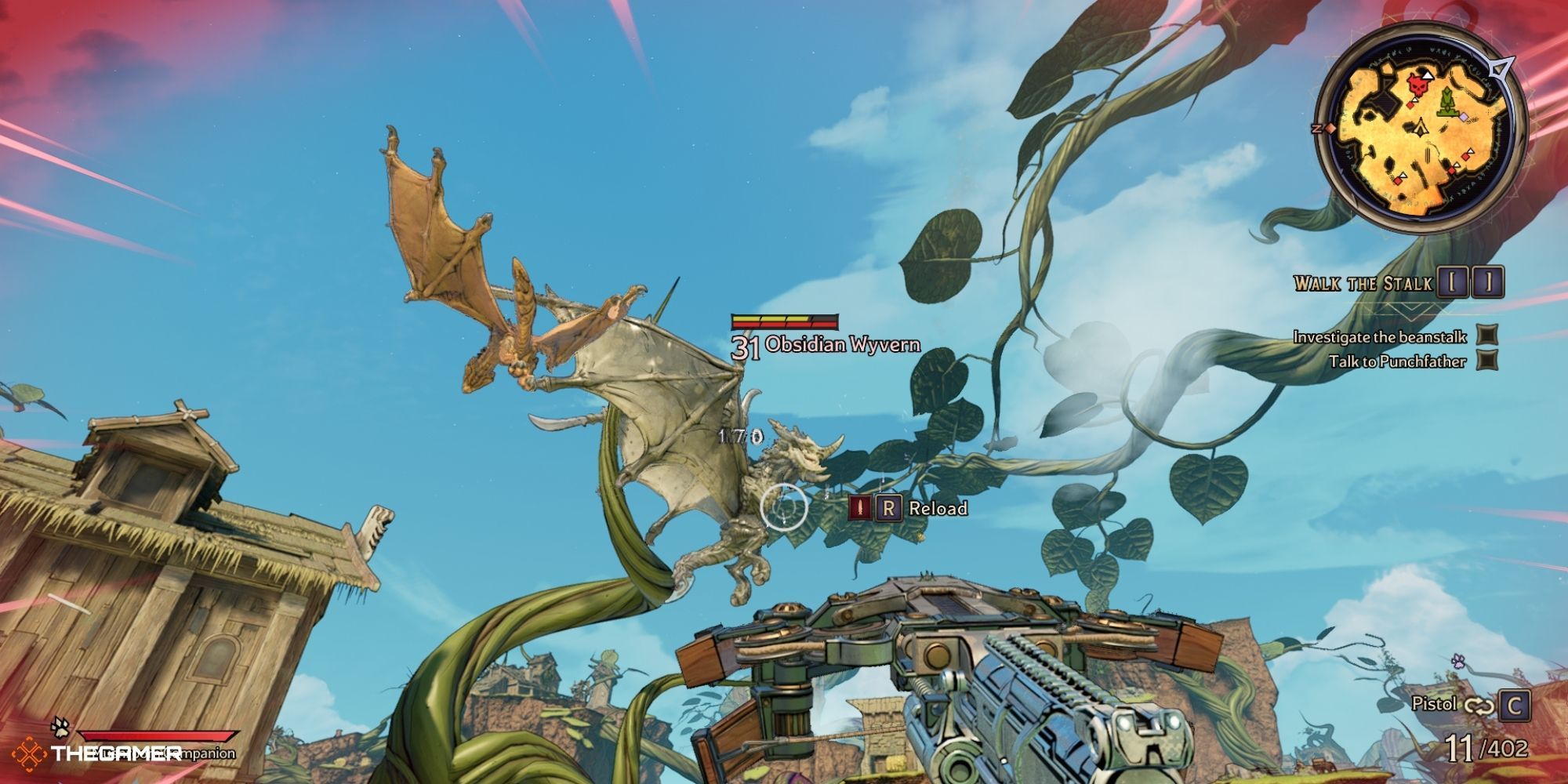 In all of the Borderlands series, there has ever been a location created solely because of the player's influence. There have been map changes and new locations based on story moments, but these have never occurred because your character kicked a magical and malevolent bean into a city to create an entirely new location with side quests to boot.
Tangledrift is a fun location to explore as each piece of the land hangs in the sky, suspended by an enormous beanstalk. You can surely fall to your death here easier than in most other locations, but that is part of the thrill as you scour Tangledrift for collectibles. A certain side quest even has a surprise ending because of your height, though we won't spoil it here.
2

The Wonderlands Overworld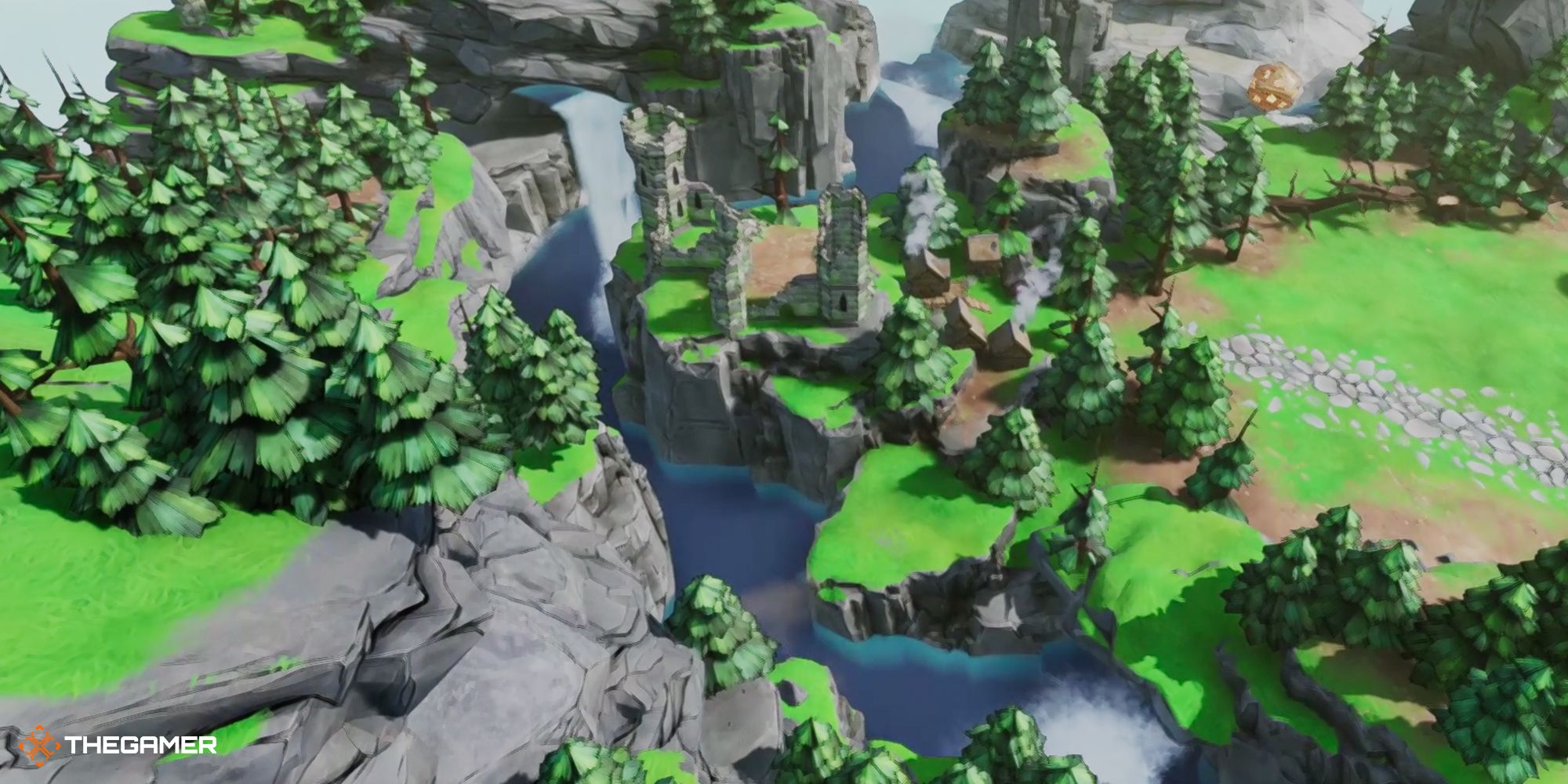 The Wonderlands Overworld was a surprising treat for me. Upon first look, I was worried it would become a poor imitation of a Pokemon-style world. Thankfully, I was wrong. The Overworld brings some extra levity and hidden secrets to a game already packed to the brim with both. The "random" encounters can easily be avoided, extra abilities let you access new areas as you backtrack in the fashion of a Metroidvania, and the real-life props on the board make the entire experience even more engaging and fun.
Cheetos, D20s, and more litter the environment and act as a constant reminder that you can't take the game too seriously. I found myself using fast travel less and less in favor of traversing the Overworld, a rare feat for a modern game.
1

Weepwild Dankness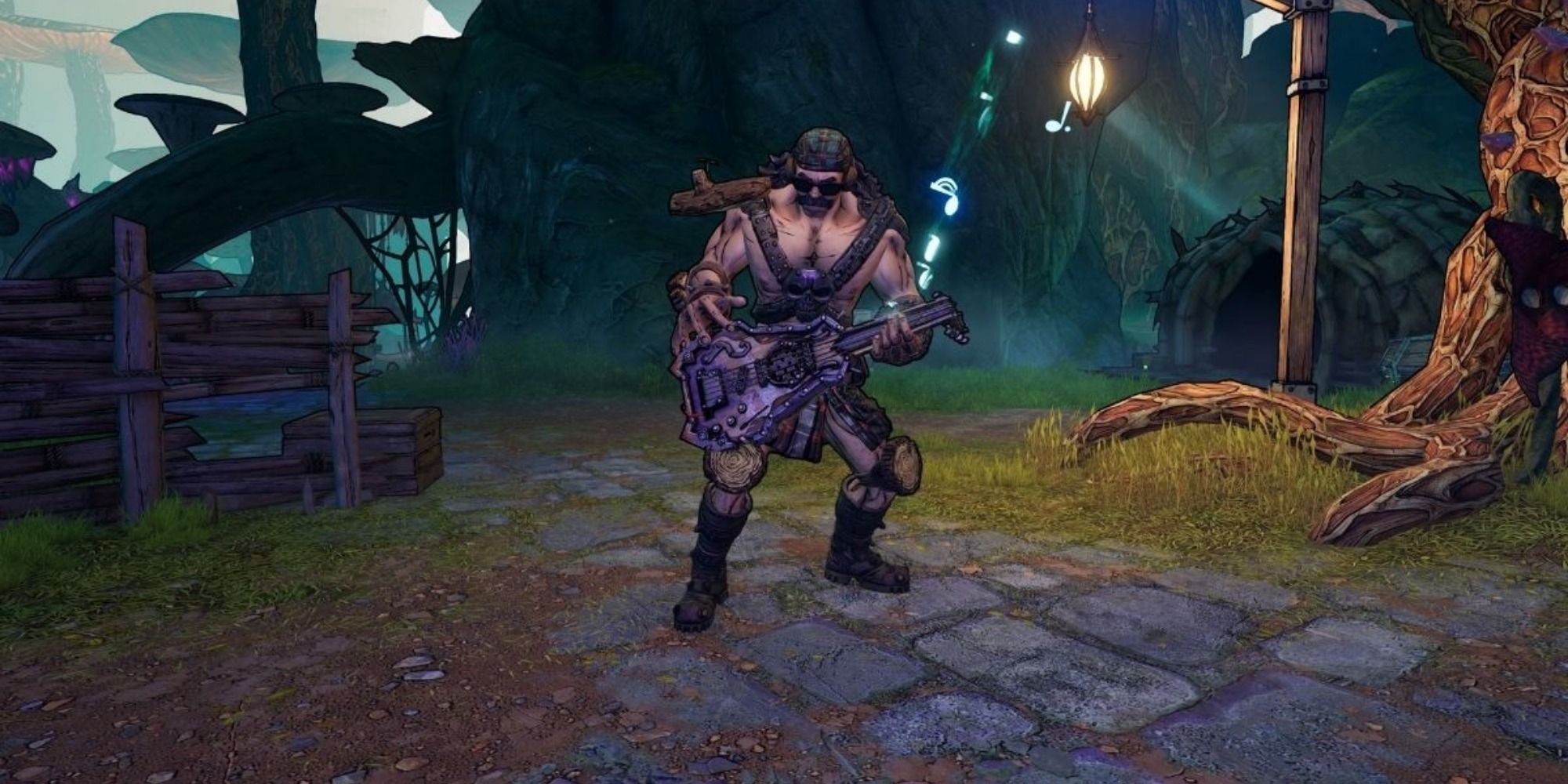 Weepwild Dankness is one of the first post-tutorial locations you reach in Tiny Tina's Wonderlands. It makes a strong impression, with endless nooks and crannies to investigate, plenty of fun and humorous side quests, and a healthy amount of atmosphere. The name helps, but you feel like your Fatemaker is exploring this deep, dark, dank, and wild forest.
The Wonderlands has many different focuses, but this area felt much more like a fairy tale, especially with that Smurf side quest where you may or may not commit genocide. The Weepwild Dankness also showcases how adept the Wonderlands team is at selecting enemy types that match the mood of an area. Eliminating various mushrooms and goblins has never been this much fun.
Source: Read Full Article