Triangle Strategy is a video game that takes its time. While it's possible to rush through its plentiful cutscenes in pursuit of a victory without context, those who invest in its narrative intricacies and complex characterization will find themselves richly rewarded in chapters like "Glory Shall Find You."
As the dust begins to settle across war-torn Glenbrook, our heroes have little time to assess the part they've played in this ravaged, once-proud capital. Serenoa has gotten friendly with Hyzante, after all, and Hyzante – Exharme especially – is seldom slow to remind its allies what it truly means to stand with the Goddess and her flock.
Main Story: Glenbrook Castle

Ostensibly, "Glory Shall Find You" begins with a recap of recent events. There is, however, a twist. It is through the ever-reliable narrator lady that we first learn of Queen Cordelia's intention to abdicate the throne in favor of her brother. Roland's dramatic return promises a kingly future.
Main Story: Glenbrook Throne Room

King Roland wishes a word with dear friend Serenoa, but Hyzante waits for no man. In waltzes three of the Saintly Seven, with Milo to boot. Exharme makes it crystal clear where things stand regarding Hyzante's views on the importance of the coming days.
Main Story: Glenbrook Throne Room, Continued

Following the departure of their Hyzantian guests, the team gathers to discuss the obvious implications of their ally's desire for, as Benedict puts it, "just recompense." The game's title, Triangle Strategy, feels more emblematic now than ever before – Glenbrook cannot resist Hyzante without Aesfrost, nor can it topple Aesfrost entirely without playing into Hyzante's hands.
Main Story: Aesfrost Throne Room

Archduke Gustadolph now receives word on the catastrophic events at Glenbrook, including the deaths of his siblings, Erika and Thalas (or as we liked to call them, the Mean Twins). The soldier's report on the fate of General Avlora will differ per player choice, but the sentiment of this scene remains constant: Gustadolph recognizes he underestimated his enemies and must now make haste to ward off any suspicions of greater Aesfrosti weakness.
That's It?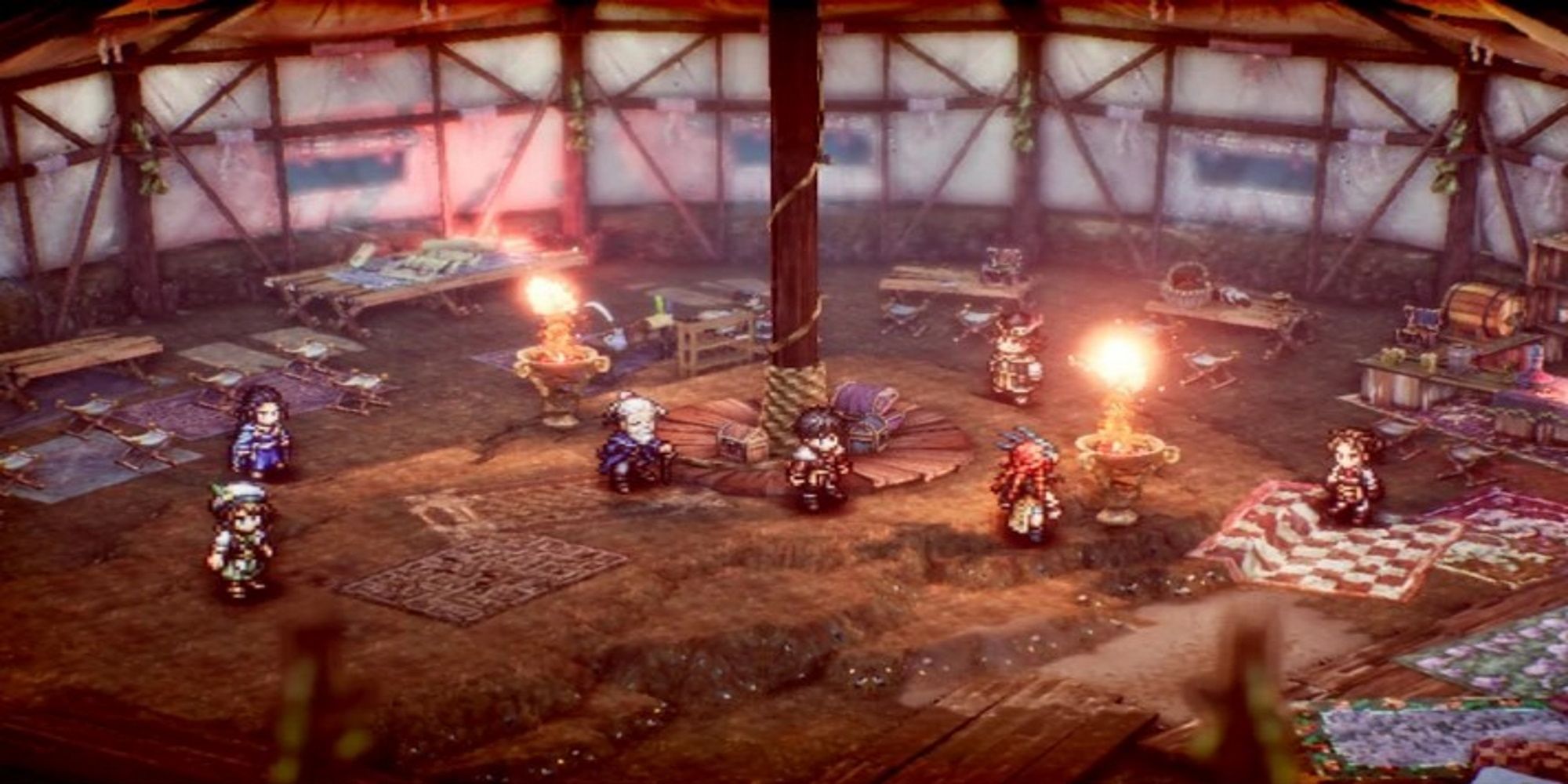 Triangle Strategy's subchapter length varies wildly. Some portions of the game can last for well over an hour, while others are far brisker affairs. Still, Chapter 14B serves more as an epilogue to its three potential variants of 14A than anything that truly stands on its own. We cover it separately, rather than as an attachment to a more thorough page because there are so many little discrepancies in the script depending on which path you chose immediately beforehand.
Quieter moments in the plot are perfect points to check the Encampment. Grind out a few mental mock battles, spend hard-earned spoils on weapon upgrades and those wonderful class changes. You may also find that you have a surplus of Character Stories" to check on the world map. Some will deepen player appreciation for a particular cast member; others will introduce entirely new faces to Serenoa's ranks.
Source: Read Full Article