If you've not managed to acquire an authentic Nintendo Super Famicom for your collection, then you can always make your Apple TV box look like one to trick house guests. The console-inspired silicone case is about as convincing as they come – without displaying the Nintendo brand.
The San Diego-based company Elago has been producing award-winning creations since 2002, specializing in Apple technology. Its latest design carries the nostalgia of a vintage system and applies it to a next-gen product. The Elago T4 Apple TV Case "Light Grey" is sneaky in its marketing by not mentioning anything game-related in its product name, but the cover is clearly a Super Famicom.
The case is designed to fit around a fourth-generation Apple TV box, which will hold the same way a flexible case attaches to a mobile phone. The case's grey body is dotted with the console's signature red, blue, green, and yellow buttons, instantly recognizable to any gaming aficionados. The Japanese Super Famicom differs from the western release by its color. The western release – the Super Nintendo Entertainment system – sported purple highlights in the system's body and its corresponding controller.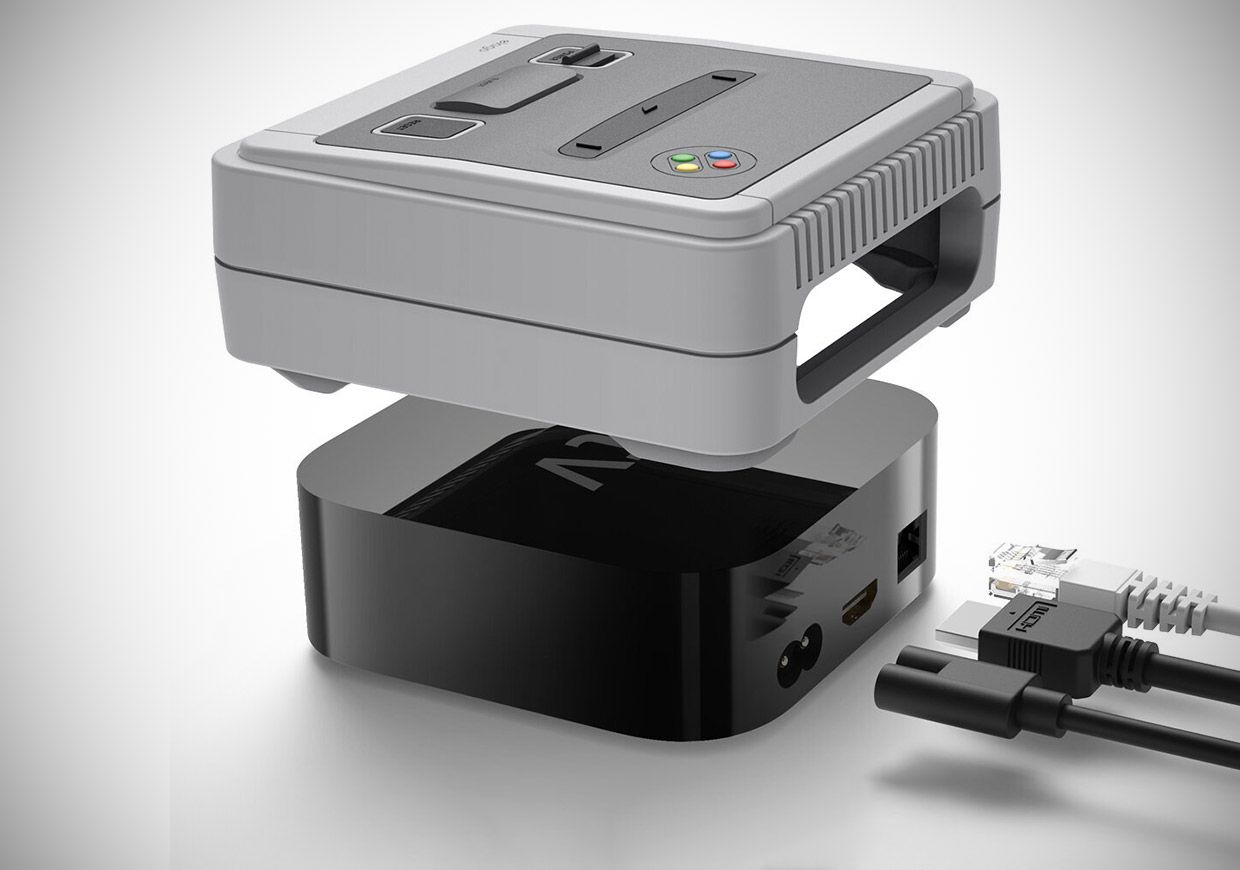 Speaking of the controller, this set also comes with a case for the Apple TV remote, which is, you guessed it, in the shape of the original Super Famicom controller. The only difference in its design is the case's rectangular shape – measured to fit the dimensions of the Apple TV remote instead of the original controller's rounder shape. The box's case even features the console's game cartridge slot, its eject button, and the cable ports on the side. The set is currently available from Elago's website for $24.99 and is a must-have for retro game enthusiasts.
Another example of merging the old with the new is this engineer's attempt to bring ray tracing to the Super Nintendo Entertainment System. Ben Carter posted a YouTube video showcasing a demo that involved bringing hardware-assisted, real-time ray tracing to the vintage system – and it worked. Enhanced visuals with 3D animation at a resolution of 200 x 160 never looked better – and it was achieved by borrowing a Pachinko game cartridge from a Super Famicom console.
Source: Read Full Article