When the main selling point of Watch Dogs: Legion is the ability to play as essentially any character you come across in the open world, it can quickly feel overwhelming when trying to decide which of the seemingly endless number of NPCs are the best operatives to recruit. It isn't obvious at first, but there are some people out there who are going to be way more valuable members of DedSec than others, and knowing who and where they are can make your little resistance effort a real force to be reckoned with. Here are the best operatives in Watch Dogs: Legion and how to recruit them.
Best Operatives To Recruit In Watch Dogs: Legion
Each operative has their own abilities, skills, perks, and sometimes weapons that make them more or less useful to you. While not every operative will necessarily fit your specific playstyle, these are still strong choices for any team. Also, make sure you have the Deep Profiler upgrade unlocked so you can see their schedules and even recruit characters who oppose DedSec.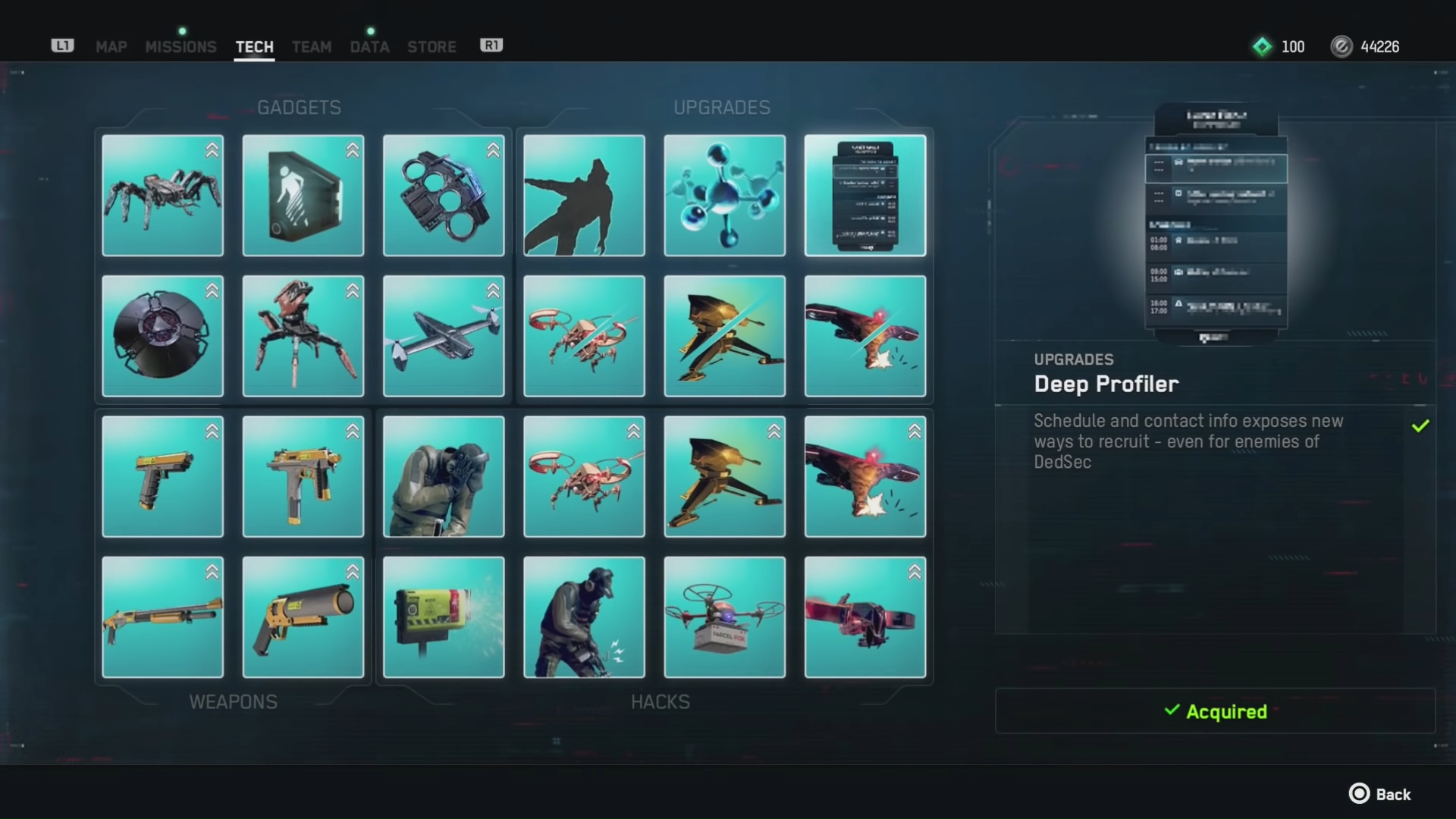 Susie Yamada/ Construction Worker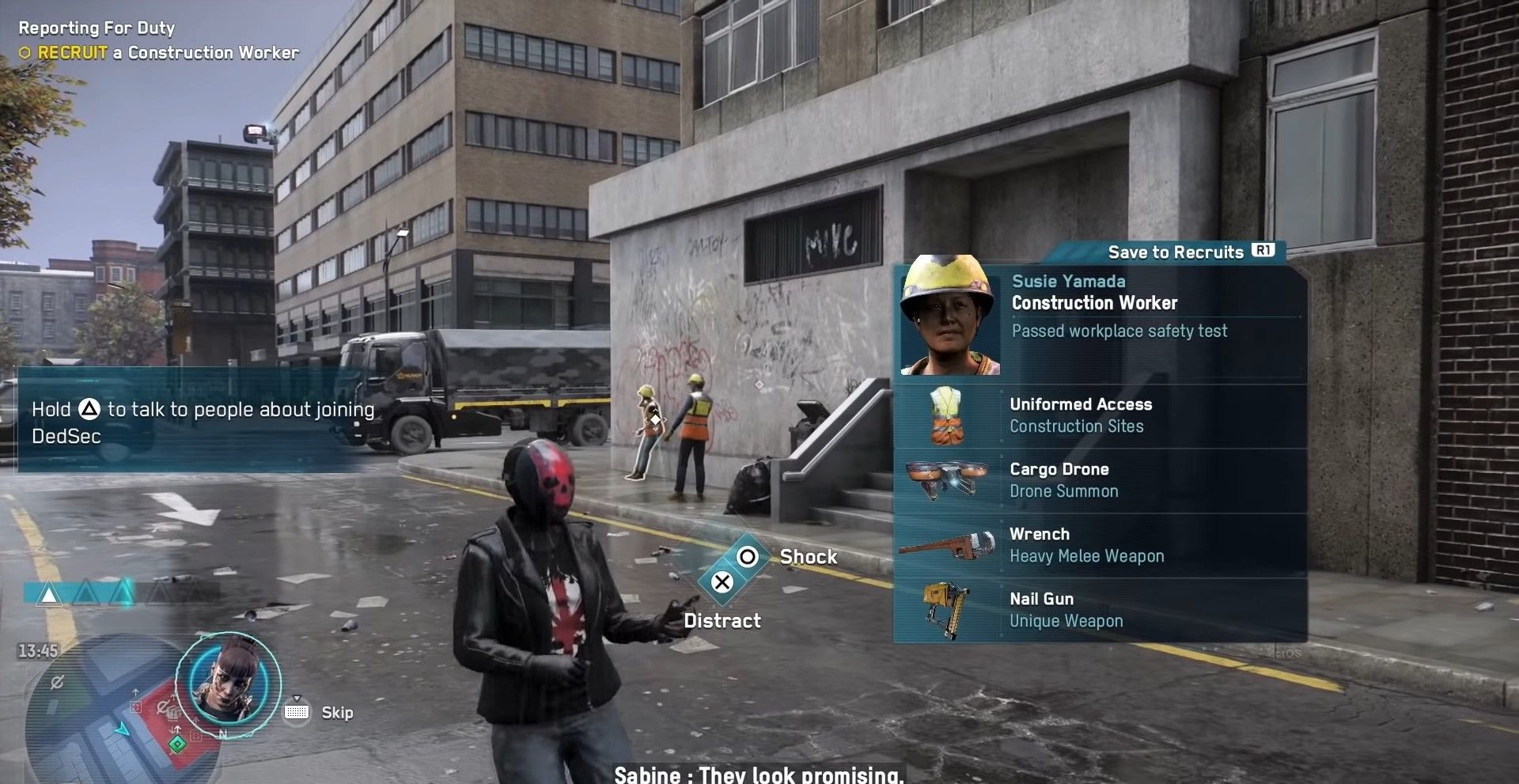 This is an operative type you likely will get early, but if you missed out, should absolutely go back and get one. Most construction workers have the same kit, a uniform, cargo drone, wrench, and nail gun. While those two weapons are pretty good on their own, it's the cargo drone that's the real star here, allowing you to soar over the map like you're on your very own magic carpet. You can use them to reach most, if not all, borough objective points with little to no danger, allowing you to unlock the borough missions.
El Rubius
Whether or not you're familiar with the Spanish YouTuber, this is well worth picking up. He comes with a paintball gun, studded truncheon, and most importantly a camera drone. The drone is obviously excellent for scouting out areas before infiltration, but the paintball gun is far more effective than you might give it credit for. Plus, you also unlock his outfit for all your other operatives, which might be reason enough to recruit this dude.
Pablo Penalva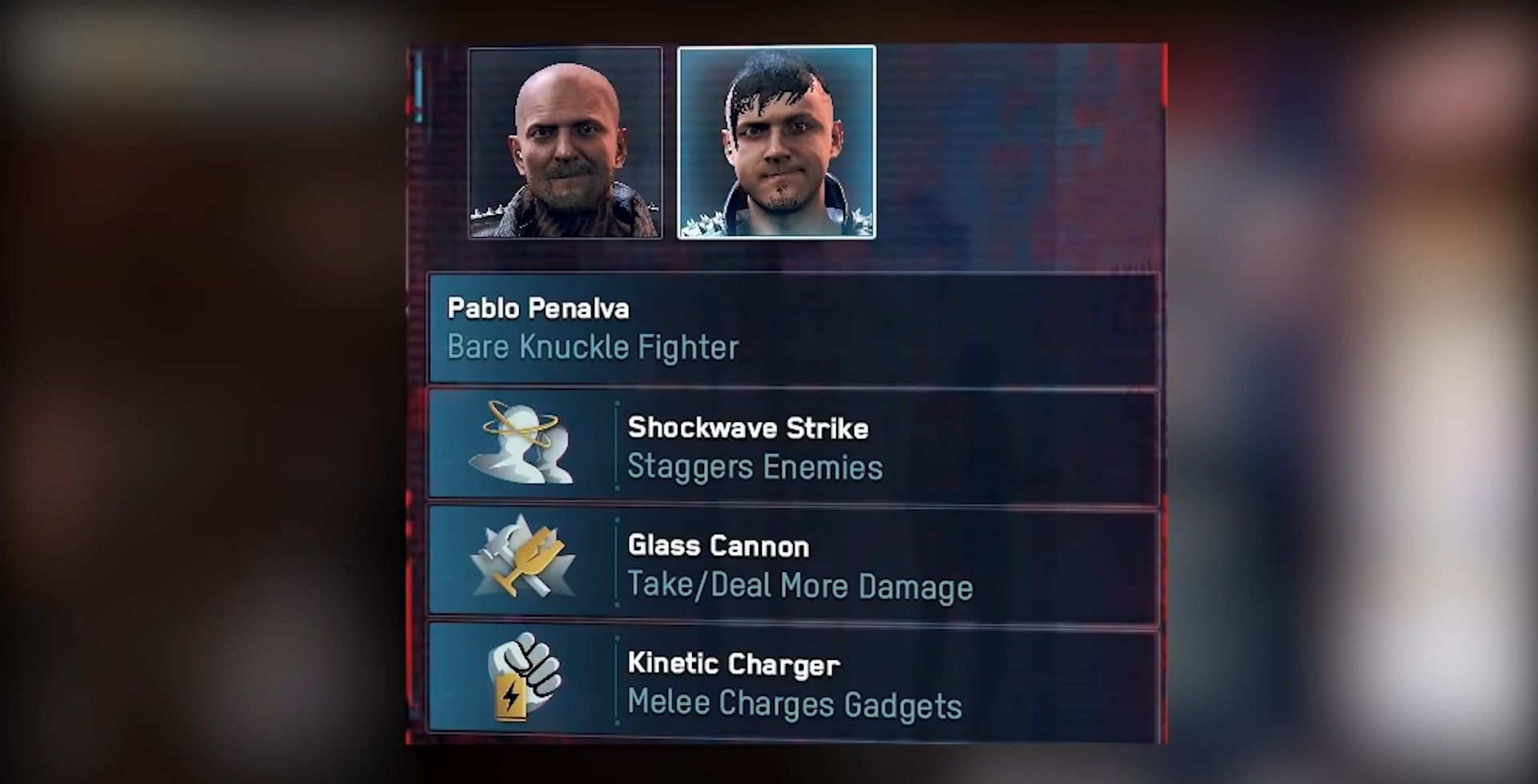 By taking on the Bare Knuckle arena in Camden, you will face off against either Pablo or Emmett, and winning will allow you to recruit him. This is a more situational or playstyle specific character thanks to the Glass Cannon skill, which makes him deal and take more damage. But, to compensate a little, his Shockwave Strikes make enemies very easy to stagger with melee attacks, which also charge his gadgets.
Salam Khawaja
Finally, Salam is an Albion employee that will be very useful in infiltrating restricted areas. This is one of the characters you'll need Deep Profile in order to recruit since he's, naturally, not exactly sympathetic to DedSec's cause. While his outfit is the biggest perk he brings to your team, he's also Physically Fit and will take less damage and comes with a melee weapon too. You can find him in Southwark in the early morning, at the St. Quanta Bank or Russell Square in the afternoon, or back at work in Southwark in the evening and night.
Next: Watch Dogs: Legion: All Darts Locations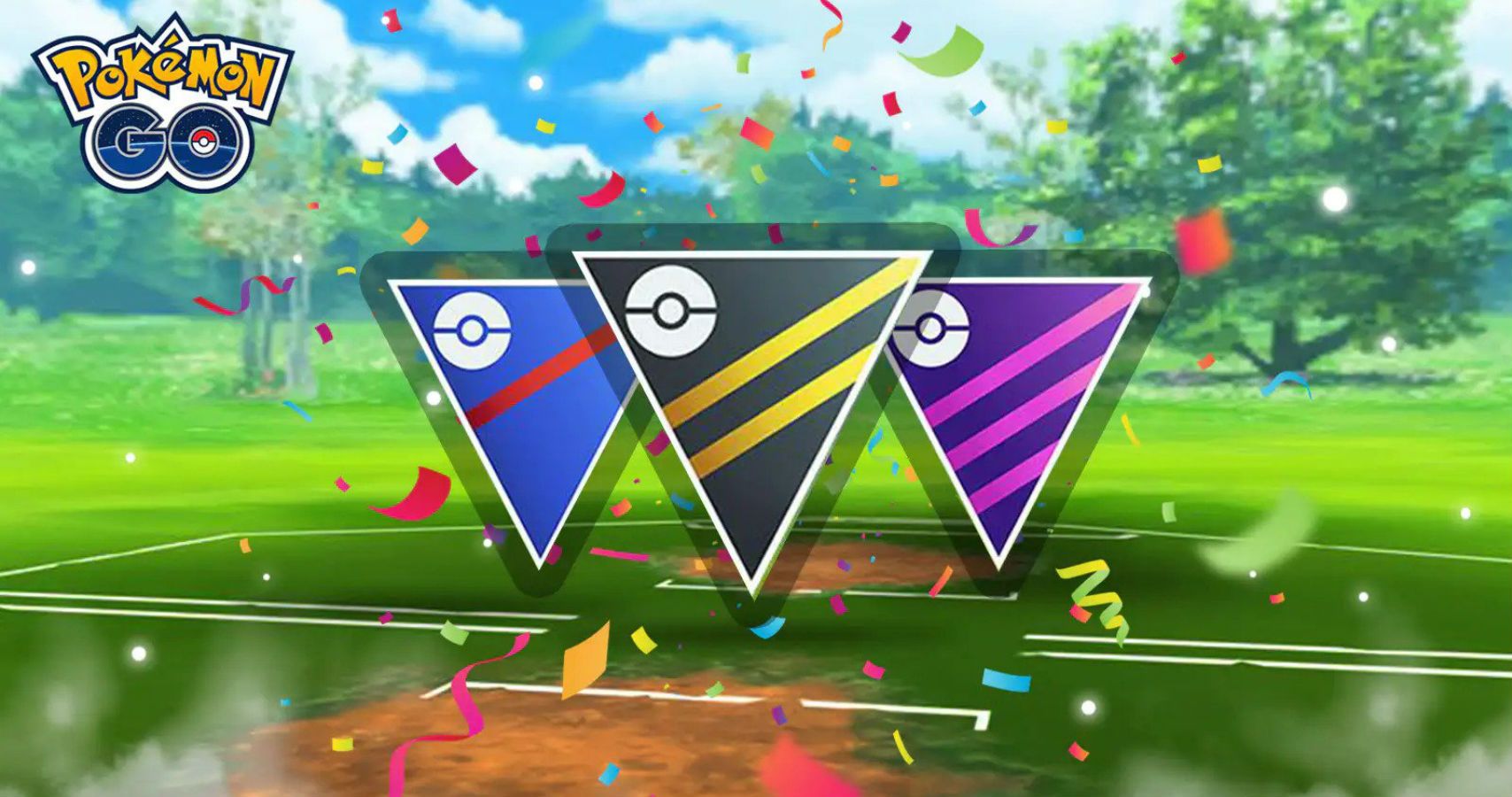 Guides
Watch Dogs
Watch Dogs Legion
Jesse Lennox loves writing, games, and complaining about not having time to write and play games. He knows the names of more Japanese game devs than his own neighbors, and has a way better knowledge of the game industry at large than anything going on in "real" current events. You can catch him defending the plot of Kingdom Hearts and geeking out over awesome combo videos in character action games any day of the week.
Source: Read Full Article