I swear there was a moment in the past decade where Nintendo surrendered itself to being horny. Its family friendly image was thrown asunder in favour of embracing weirder, more eccentric titles that weren't afraid to explore sexuality or indulge in the ancient evil of anime fanservice to appease a certain demographic. It still trades in beloved platformers and masterful adventure games, but alongside them you'll find JRPGs like Xenoblade Chronicles that lean into the very best and worst of what it means to be a horny gamer.
Lecherous basement dwellers will still cry censorship at the removal of vagina bones or panty shots in games like Tokyo Mirage Sessions, but compared to a couple of decades ago the sexualisation found across certain Nintendo titles is more prevalent than it's ever been. You only need to look at Xenoblade Chronicles 2 to see that, a JRPG that abandons the original game's fairly tame fantasy aesthetic in favour of giant anime tiddies, thicc thighs, and hips that almost certainly do not lie. That game is horny as hell, which has me worried that its upcoming sequel will fall victim to the same cringe-inducing approach to things.
Fire Emblem Awakening was the start of all this. It brought the niche TRPG into the mainstream and placed a greater focus on building relationships with cute anime girls and boys. Birthright and Conquest even had you producing heirs to carry on your bloodline which inevitably involved flirting and doing the nasty to move things along. A minigame that had you tapping the faces of characters on the Nintendo 3DS touchscreen to make them blush and offer compliments was famously cut from the Western release, which makes sense because even from a neutral perspective it's a fairly weird thing to explain.
Some characters almost expressed an incestuous fascination in you, exhibiting obvious anime archetypes that played on popular fetishes and kinks with absolutely no shame. Part of me admires that drive to be horny, or to adapt Fire Emblem for a modern audience who are evidently looking for anime girls and boys to say nice things to them while fighting for their respective kingdoms. Three Houses would build upon this trajectory, albeit with a more mature approach to storytelling and character development without the need to stroke Bernadetta's face to get on her good side. Sex sells, especially in JRPGs it seems.
This brings me to Xenoblade Chronicles 3 and its impending arrival on July 29. With its release date being brought forward from September, it is clear that Nintendo is confident in Monolith Soft's latest project and wants it in the hands of players sooner rather than later. That's amazing, but from everything we've seen it appears to be a direct continuation of the second game in every conceivable way. From characters to aesthetic to battle system, this is a true sequel to Xenoblade Chronicles 2 in a way even that wasn't to its own forebear. Given how much I love that game this is far from a bad thing, but even I can't help myself from cringing at its shortcomings that are bound to carry over and be built upon.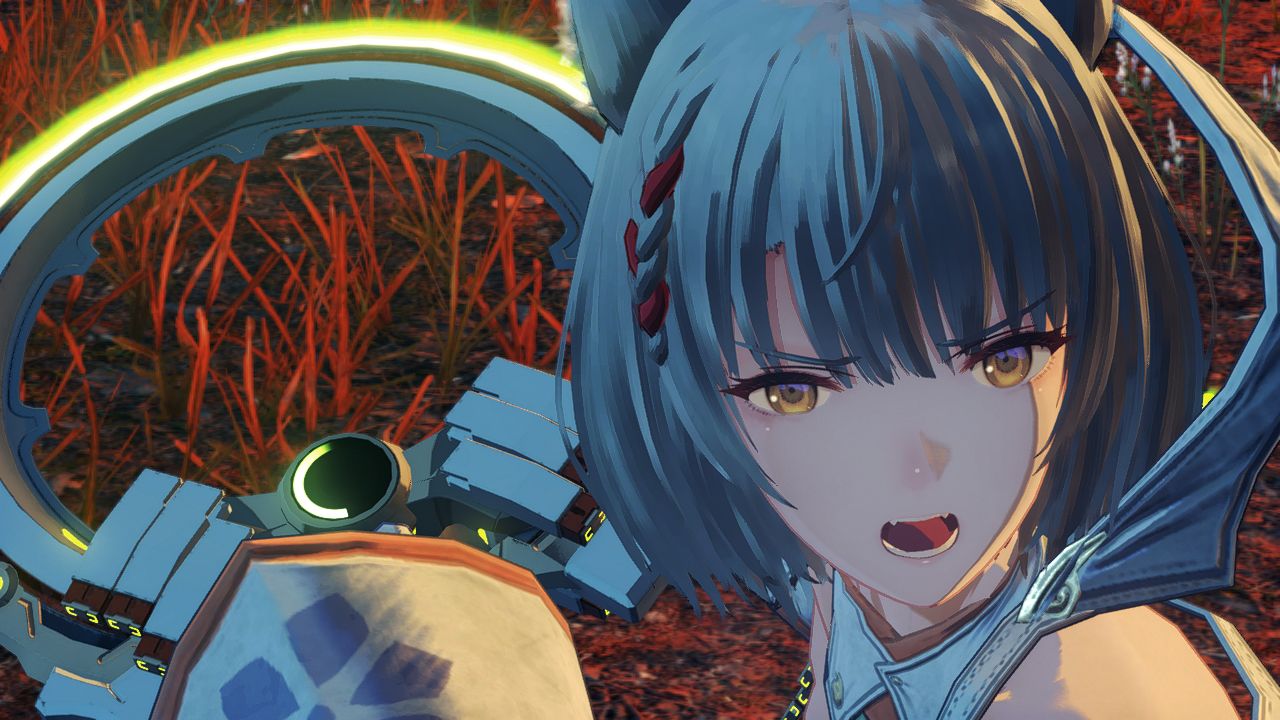 Blades return, which in Xenoblade Chronicles 2 were essentially personified weapons that took the form of men, women, or creatures who can form bonds – romantic or platonic – with their Drivers as they travel the world, partake in battles, and discover their true purpose. It's a compelling narrative hook and a fascinating way to expand on the battle system, but so many of these designs were focused on sexualising women in weirdly uncomfortable ways, giving in to tiresome cliches and a predatory gacha system that made bagging your favourite guy or gal a matter of luck more than anything else. It's hard to tell if the third entry will abandon this system, since the most recent trailer seems to focus on a small group of main characters doing the battling, having the power to connect their thoughts and transform into giant creatures in order to triumph over adversaries. It's like Pacific Rim but even weebier.
Knowing this, perhaps a greater focus will be placed on fleshing out the main cast instead of relying on sexy designs from guest artists to fill the void. Xenoblade Chronicles 2 is a gorgeous game, but definitely felt inconsistent with its huge amount of varying aesthetic clashing depending on who you wanted in your party at any given moment. But even without these characters, the dialogue and tone of the game's storytelling were more than happy to lean into needless sex jokes and innuendo intended to make everyone feel uncomfortable. It feels especially jarring with the adorably British localisation, making it feel like a bunch of Welsh girls and Cockney lads are suddenly super horny for catgirls or something.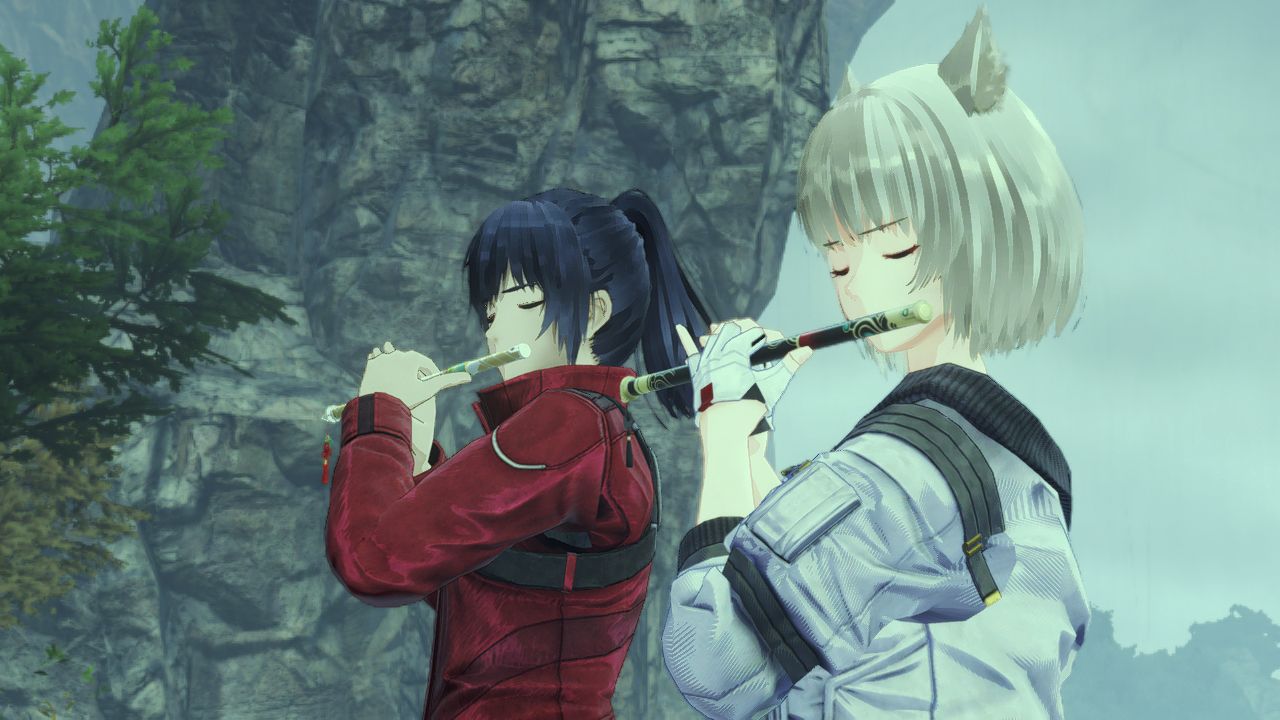 Perhaps I'm just a prude, or a fake gamer who doesn't understand the artistic merit of anime girls fawning over a protagonist who is quite clearly designed to look like a little boy. I have no issue with gaming as a medium being more welcoming of sexuality, to explore the intimacy that comes with love and relationships in a way that doesn't need to serve the sole purpose of titillating a straight male demographic. Despite all of its brilliance that is squarely where Xenoblade Chronicles 2 fell, and I'd hate to see its upcoming sequel fall victim to the same gross vices and push away people as a result. I have hope it will have a mature outlook on things, or at least reel itself in and behave before drooling over everything. We'll see, because I don't want my most anticipated game of the year to once again be reduced to little more than anime tiddies and weeaboo eye candy.
Source: Read Full Article