As it approaches its six month anniversary, Yu-Gi-Oh! Master Duel has hit yet another milestone, and it's rewarding us with freebies just by logging in.
The game, which stealth launched in January, has now hit over 40 million download. As a "token of [Konami's] appreciation, it will be giving players free gems until the end of August.
The milestone was confirmed on the official Yu-Gi-Oh! Master Duel Twitter account, where it was also announced that any player who logs in to the game before August 31 will be awarded 1000 gems. Considering that's enough to get ten booster packs or a few Structure decks, it's a surprisingly generous amount.
To claim your gems, go to the Missions screen from the main menu. A new chapter called "40M Downloads Campaign" will unlock, and you can complete the mission to get your reward. Despite it suggesting in-game that this can be claimed every day until the end of the giveaway, you can only claim it once.
The surprising thing is that this suggests Master Duel has mostly managed to keep up the pace from its hugely successful launch. In one week, the game managed to acquire four million downloads, and by February it had hit ten million. Hitting 40 million in six months suggests only a slight slowing down in new downloads and bodes well for the long-term health of the game.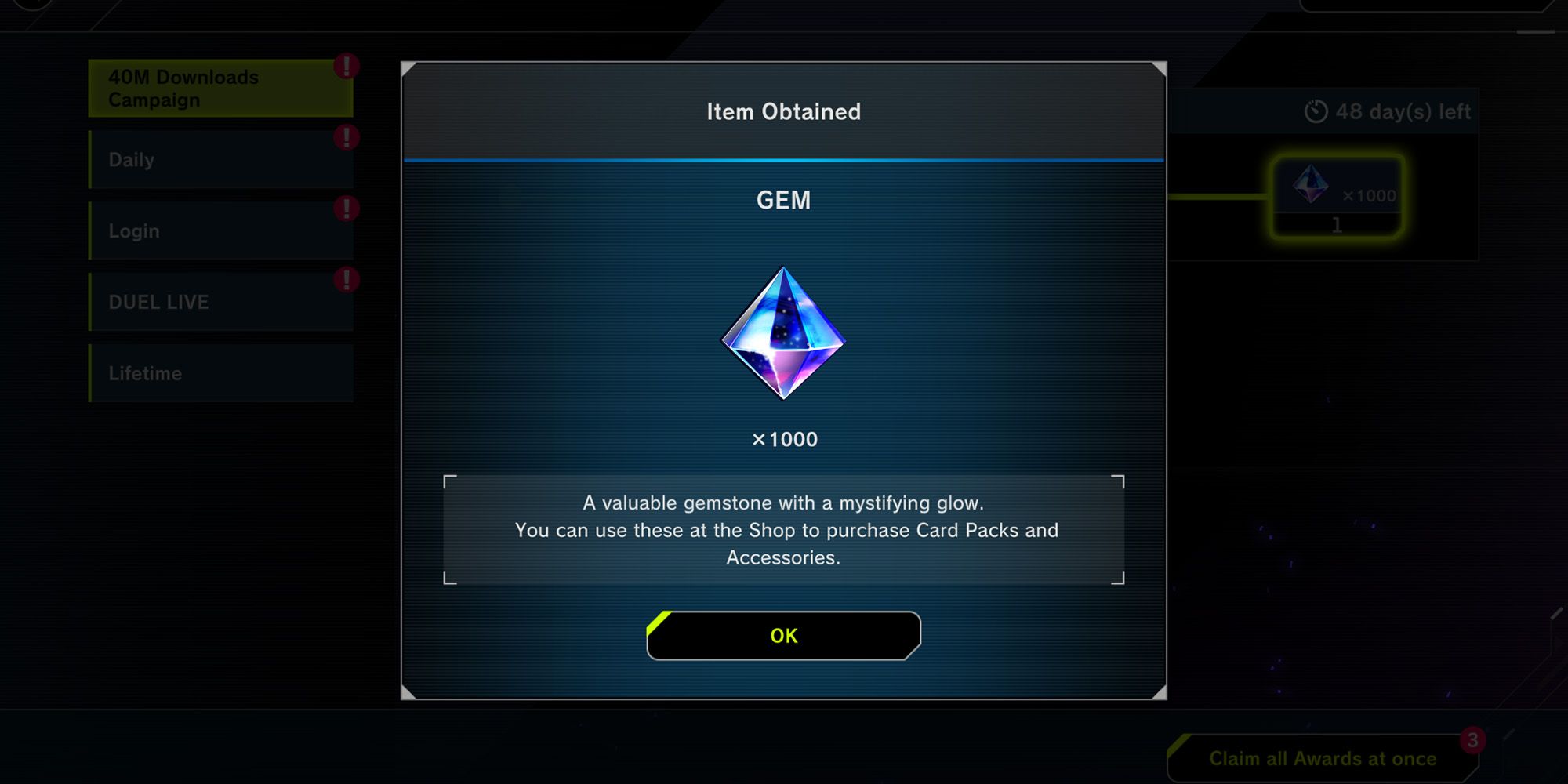 Yu-Gi-Oh! Master Duel aims to be Yu-Gi-Oh!'s competition with Magic: The Gathering Arena and Pokemon Trading Card Game Live, by offering a more faithful recreation of the tabletop game compared to other, more anime-driven adaptations. Since launch, the game has had dozens of updates to introduce things like time-limited events, Duel Passes, and many of the most-played cards and archetypes from recent releases. It's also further expanded its impressively big single-player offering with new chapters and challenges to blast through.
Of course, it isn't the only Yu-Gi-Oh! game to have stealth launched this year, as last week saw the surprise launch of Yu-Gi-Oh! Cross Duel, a faster, four-player take on the game, drop on Android in certain regions. Whether Konami will be able to recreate the success of Master Duel with it has yet to be seen.
Yu-Gi-Oh! Master Duel's 40 million downloads promotion will run until August 31.
Source: Read Full Article