You love lootin'. You love shootin'. But which looter shooter is the lootin'est, shootin'est one of them all?
There are a lot of looter shooters out there, and all of them offer something just a little bit different. There's the post-apocalyptic America of The Division 2, the space ninja slash and blast-fest of Warframe, the even more post-apocalyptic Remnant: From the Ashes, and the slightly less post-apocalyptic Escape From Tarkov.
But we love false dichotomies here at The Gamer, so we're going to narrow down the field to just two, and arguably the biggest two, looter shooters of them all.
In the right corner wearing the decapitated head of a Psycho, we have Borderlands 3, which is actually the fourth game in the main Borderlands franchise. Set in a far-future controlled by mega-corporations and filled with treasure hunters seeking ancient alien Vaults, Borderlands has become synonymous with the name looter shooter.
And in the left corner wearing a Titan mark that looks like a waiter's towel, we have Destiny 2. Also set in a bleak far future where humanity is desperately clawing on to survival against terrifying paracausal entities and alien invaders, Destiny 2 still manages to keep it all about the loot by sending players on hunts for ancient treasures that were part of humanity's golden age.
Both games have shootin', both games have lootin', and both games have millions of fans that say their game is the best looter shooter out there. We're going to put our prejudices aside for just a moment and take a measured, scientific, and in no way completely arbitrary look at both these games to determine which one is best by looking at the most important features of any looter shooter.
The Lootin'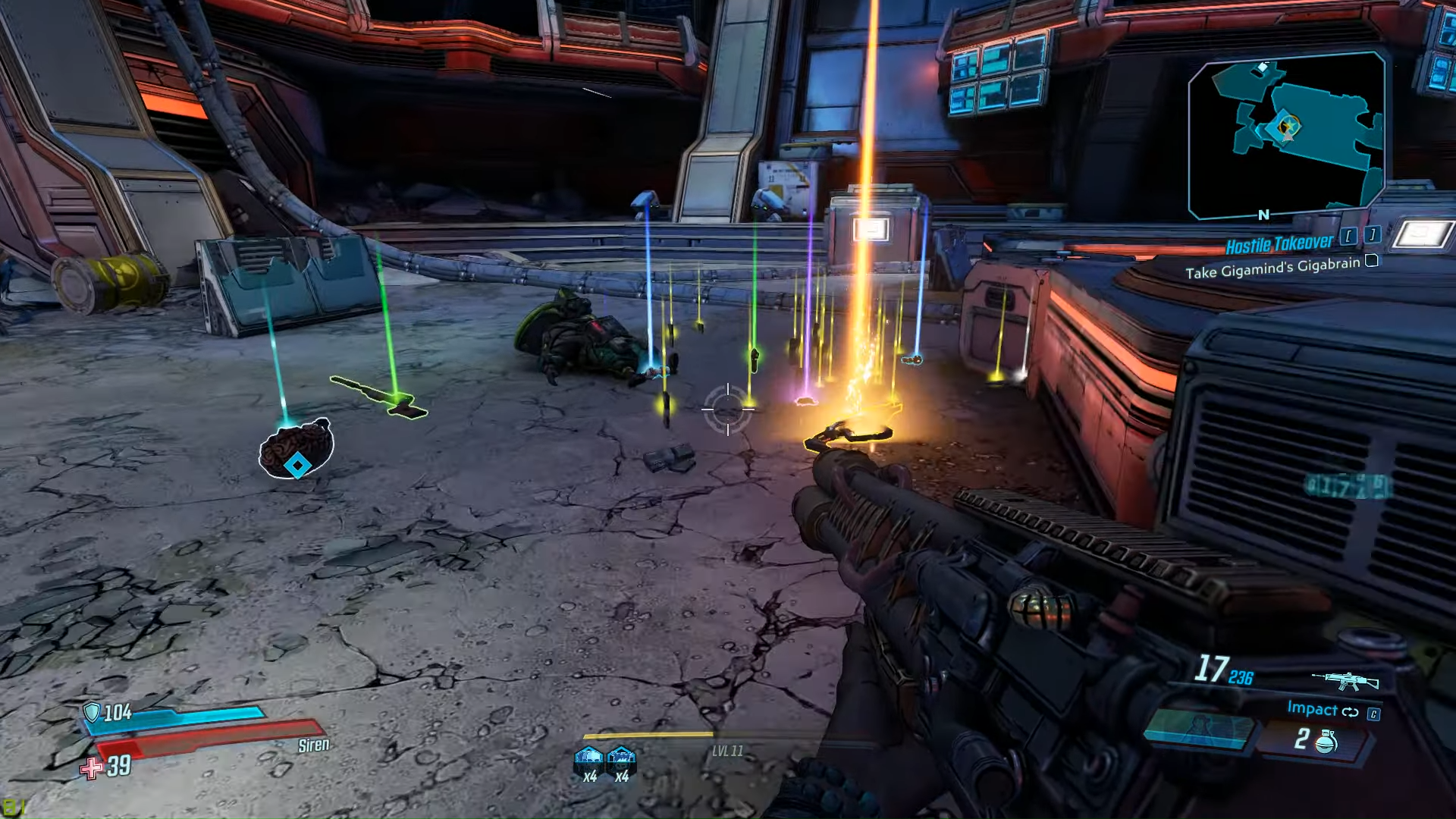 Ain't no way to have a looter shooter without good loot. Both Borderlands 3 and Destiny 2 are filled to their britches in guns, armor, and gizmos that'll help their players achieve ever-increasing levels of mayhem and destruction, but they both come about their loot in very different ways.
We'll start with the similarities. Both have color-coded tiers of loot starting at white and ending at a yellowish-orange. Both have a ton of weird and wonderful designs as well as very standard-looking guns. And both make use of "random roll" mechanics to keep players on the hunt for that best possible drop.
However, Borderlands 3 has a VASTLY more complicated loot generation system that puts Destiny 2 to shame. In Borderlands 3, there are literally over 1 billion different guns that can be created from various weapon components, from bodies to stocks to sights. Each component gives a slightly different stat or perhaps a different secondary fire function. Each weapon is then modified based on rarity and can be further enhanced via Anointments.
Borderlands 3 is also very generous with its loot. In-game drops are plentiful, vendors always have at least a few purples for sale, and difficult, late-game bosses typically drop at least one or two Legendary items per kill. That's not even counting the Golden Key system where Gearbox occasionally hands out codes to get more drops from the Golden Chest aboard Sanctuary, or the occasional special event that cranks the loot faucet all the way to bursting.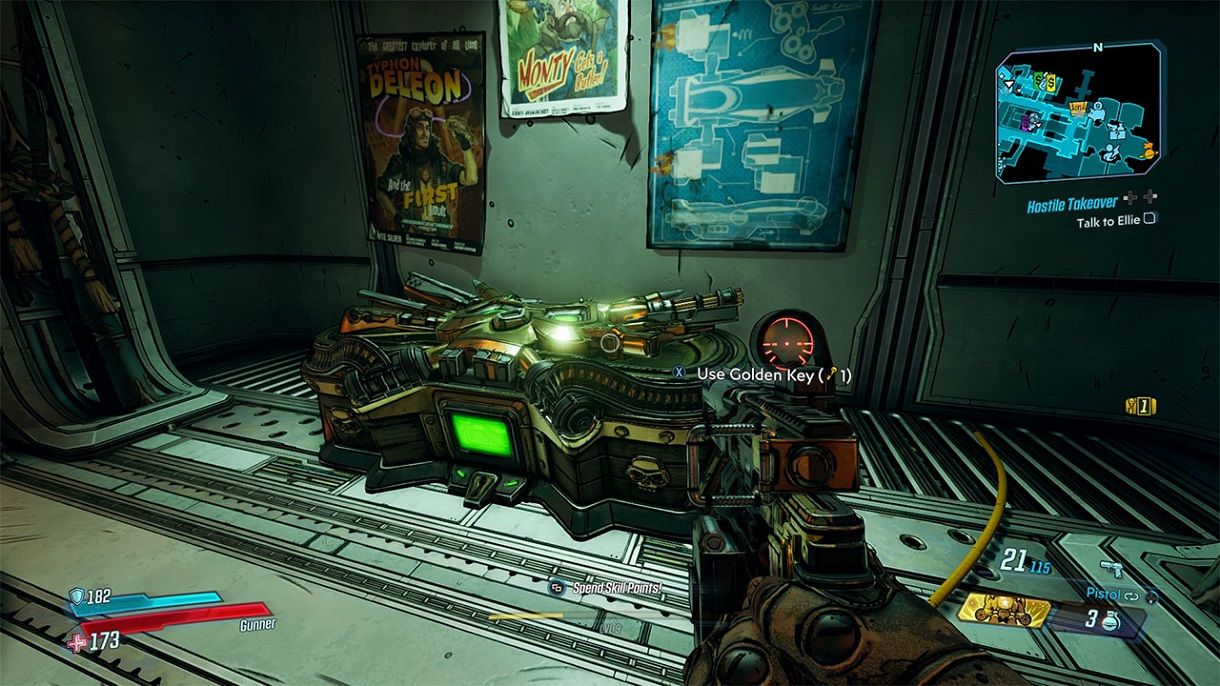 On top of that, Borderlands 3 also ensures there's always a reason to keep looting. The loot generation system ensures that even Legendaries have tiny variations on percentages and stats that make it worth a player's time to look for a theoretical "best roll" even though that specific drop is exceedingly rare. Some might call that grinding, but if you're playing a looter shooter, you're here for the grind.
Destiny 2, by comparison, feels a lot more stingy than Borderlands. Raids typically have a very low drop rate for Exotics, and some Catalysts can take months of play before they drop. Most of Destiny's seasons include at least one method to reliably get decent loot (such as the current season's Umbral Engram system), but it still feels like it requires a lot more effort than Borderlands.
On the plus side, Destiny 2 typically offers much more control over what you're rewarded in any given activity. The Menagerie even allowed Guardians to select their preferred Masterwork to reduce randomness even further, although the weapons' perks were always random.
Destiny's saving grace when it comes to loot is easily Xur, the weekly vendor that shows up in a random location selling Exotic arms and armor. Xur is a beloved figure for certain, but he alone can't stand up to the might of Borderlands' loot machine.
Winner: Borderlands 3
The Shootin'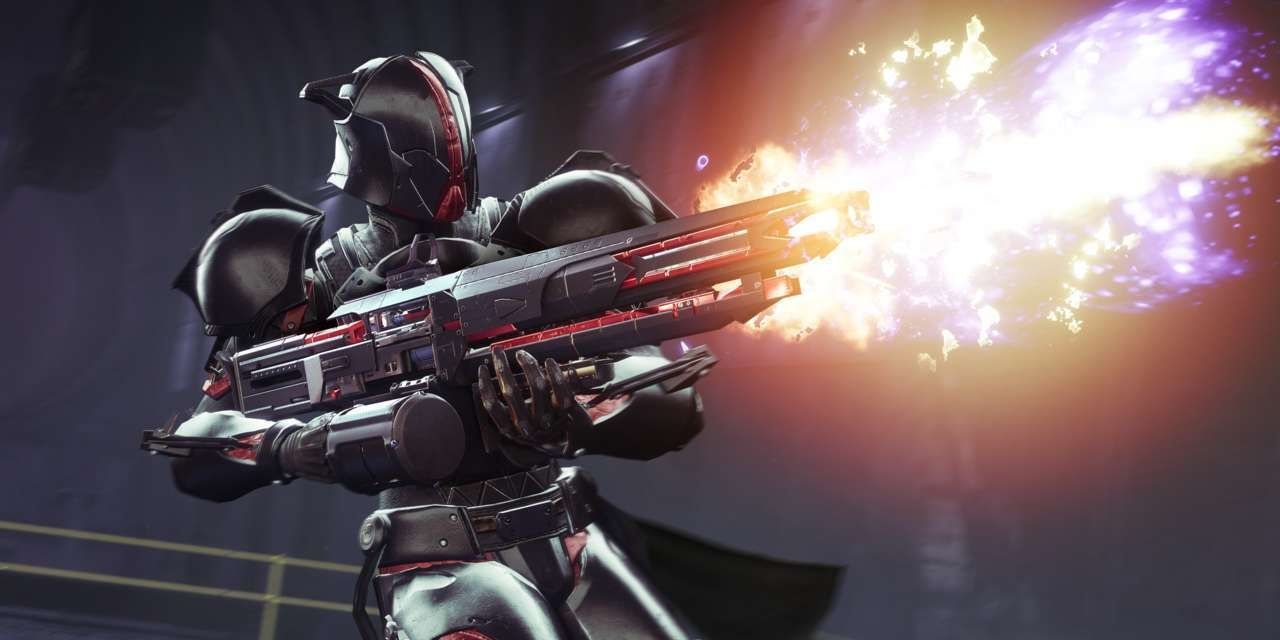 Loot is just part of the equation for a looter shooter. The other part is how it feels to use all that loot, and that means shootin' bad guys in the face.
Bungie has spent many a year perfecting the art of the first-person shooter, and nowhere does it shine more brightly than in Destiny 2's gunfights. It's difficult to describe in mere words the feeling of firing a gun in Destiny 2. Using screen shake, animations, sound, and so many more entirely invisible variables, Bungie manages to make every weapon feel unique. There's really no other way to describe it than that. Each weapon in Destiny 2 has a subtle emotional character that can sometimes result in some very serious attachment issues for Guardians, if sunsetting is any indication.
Destiny 2 also features an extremely wide variety of weapons to choose from. There are sidearms, hand cannons, auto rifles, submachine guns, fusion rifles, linear fusion rifles, trace rifles, scout rifles, pulse rifles, grenade launchers, bigger grenade launchers, rocket launchers, bows, swords, and shotguns. Each weapon class has its own set of distinct characteristics that keep them separate from every other class, with players naturally gravitating towards certain weapons that match their playstyle.
Even while each class of weapon is distinct, Destiny 2 still manages to make each individual weapon within that class feel unique. Perhaps one auto rifle will have a distinctive firing sound, while another has enhanced handling to make it faster to aim down the sights. And then there's the look of these weapons, which run the gamut from Cold War-era munitions to futuristic laser guns.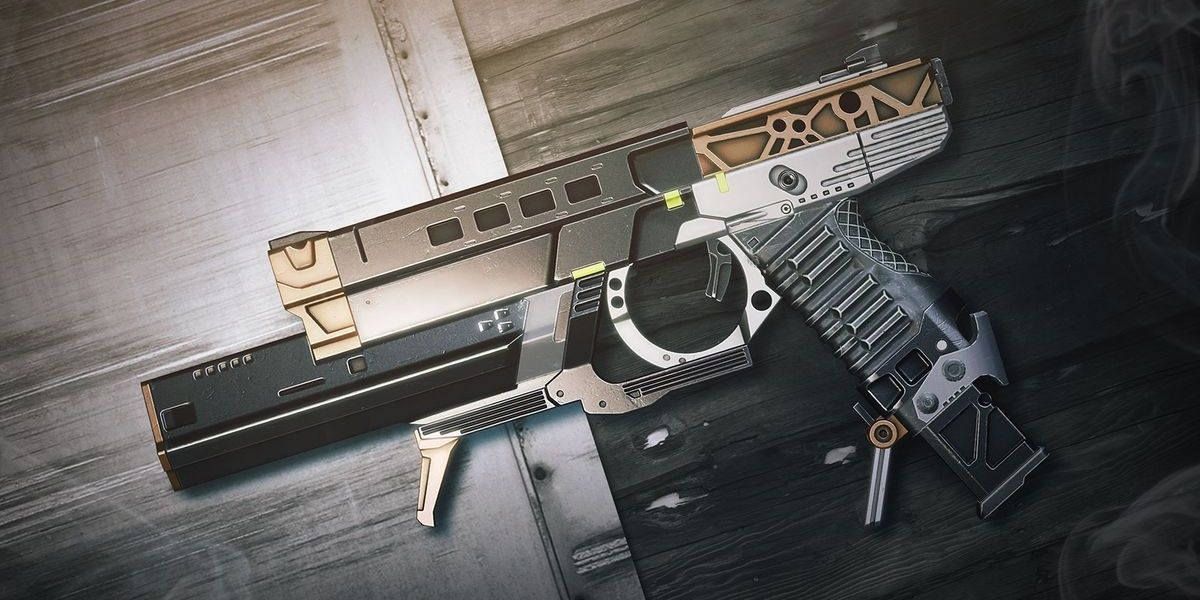 Borderlands 3 just doesn't have that. In Borderlands, there's a certain washed-out sameness to the bulk of their weapons that really makes it hard to stand out unless it's a Legendary gun. Barring one that spawns with a special attachment, every Vladov assault rifle will feel the same as any other, with the only real difference being in the big red numbers that pop up over an enemy's head. That's not to say that damage values aren't an important distinction in Borderlands 3, but often it feels like that's the only real distinction that matters.
Guns in Borderlands 3 just don't have that same level of polish that they do in Destiny 2. They lack those intangible elements, that magic combination of screen shake, sound, animation, and micro camera adjustments that impart an actual emotion to the user. They feel dead in your virtual hands, a mere tool to make a number appear in the distance as a bandit's head explodes.
Where Borderlands 3 redeems itself in the shooting department is its wide variety of Unique arms and armaments. Half of them are stupid gags that don't really do much, like a rocket launcher that fires hamburgers or a grenade that throws homing cupcakes. They're good for a laugh, but little else. Legendary weapons are better, with some firing massive streams of projectiles that arc and scatter in different directions or clouds of flak that fill your entire screen with explosions. End-game Vault Hunters are often made entirely of Legendary gear, and it's at this late stage that Borderlands gets over that overall sameness to make the player (and the shooting) feel unique if not always 100% satisfying.
That's not to say that there aren't some impressively unique Exotics in Destiny 2 (Ruinous Effigy's zap-and-dunk gameplay is proof of that). But by and large, Destiny's most sought-after weapons feel far more restrained than Borderlands 3's off-the-wall armory.
What Destiny 2 does instead is limit the player to just one Exotic weapon equipped at a time. There's no swapping between a series of guns that rid the screen of enemies, so whatever Exotic you take will define you as a Guardian. For that, as well as everything else discussed, we're handing Destiny 2 the win.
Winner: Destiny 2
The Rest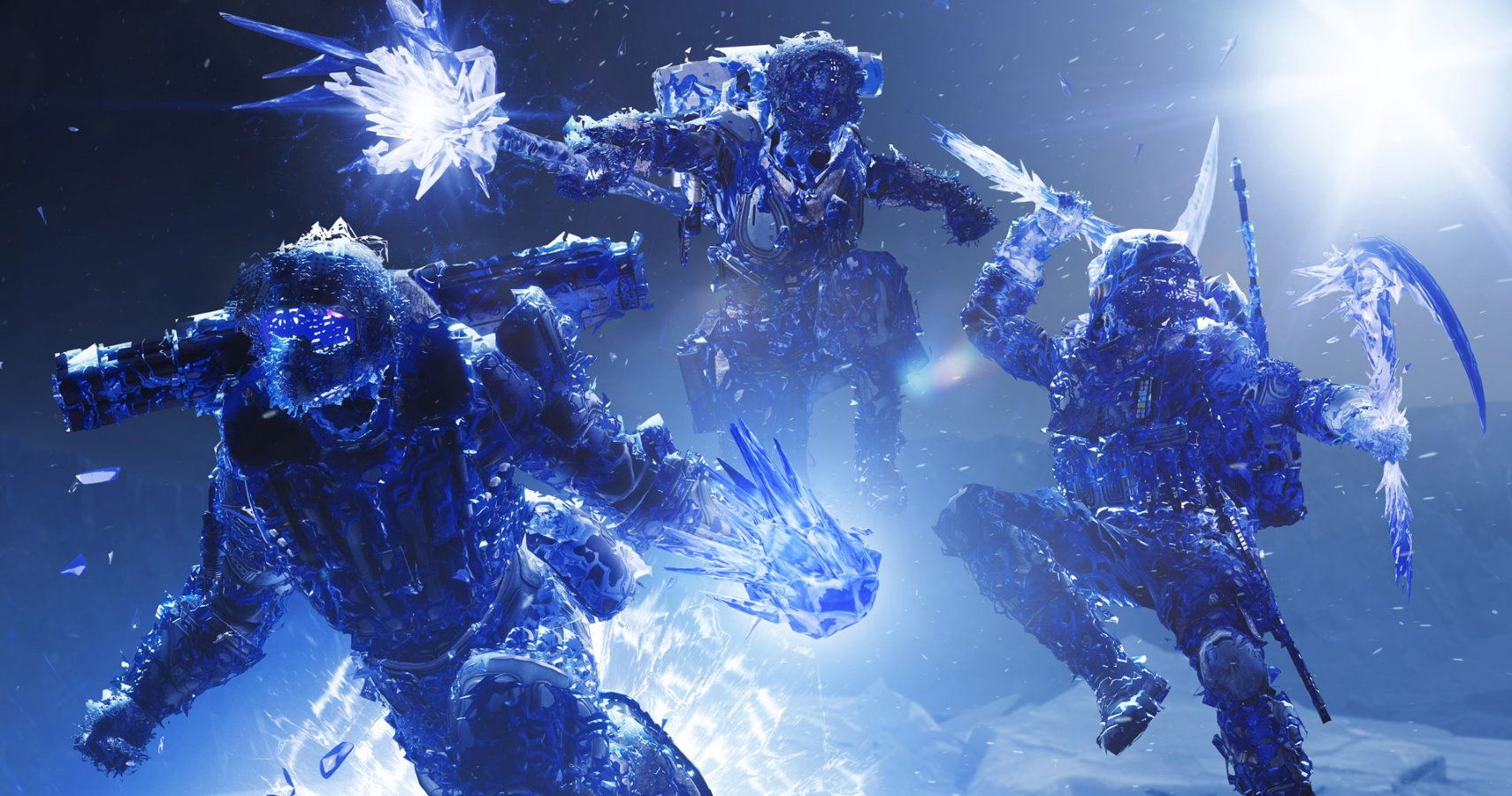 We've got one point for Borderlands and one point for Destiny. If you love loot, get Borderlands 3. If you love to shoot, get Destiny 2. Simple right?
Actually, no. There's one more thing that's supremely important in a looter shooter, which is how the player handles their loot. And this is where Borderlands just can't compete with Destiny.
There's a wonderful thing in Destiny 2 called the Destiny Item Manager (DIM). Believe it or not, DIM isn't even part of the base game–it's a fan-made app that Bungie wisely decided to allow because it made sorting through Destiny's loot SO MUCH EASIER.
While Borderlands 3 players have to return to Sanctuary to sort through their recent finds and determine what to store in their personal vaults, Destiny 2 players don't need to do that. They can just look on their phone or alt-tab to a web browser to click and drag items to their vault while on their way to whatever it is they want to do next. On top of that, DIM allows you to grab stuff from your vault on the fly, letting you customize your loadout for any activity in seconds.
Destiny Item Manager reduces a Guardian's downtime so much that it cannot be overstated how much easier it is to play Destiny 2 than to play Borderlands 3. The mere existence of Destiny Item Manager gives Destiny 2 the ultimate victory in our looter shooter battle royale of just two looter shooters.
Winner: Destiny 2
NEXT: GameStop Removes TikTok Contest For Extra Labor Hours After Backlash
TheGamer Originals
Destiny 2
Borderlands 3
Xbox One
Ps5
ps4
Xbox Series X
Actually a collective of 6 hamsters piloting a human-shaped robot, Sean hails from Toronto, Canada. Passionate about gaming from a young age, those hamsters would probably have taken over the world by now if they didn't vastly prefer playing and writing about video games instead.
The hamsters are so far into their long-con that they've managed to acquire a bachelor's degree from the University of Waterloo and used that to convince the fine editors at TheGamer that they can write "gud werds," when in reality they just have a very sophisticated spellchecker program installed in the robot's central processing unit.
Source: Read Full Article