I didn't expect to still be writing about Cyberpunk 2077. Or at least, if you'd told me ahead of the game's launch that I'd be writing about it in January 2022, I would have expected it to be on the second or third DLC pack, after the base game and subsequent next gen versions broke every record going. Despite Cyberpunk's many failures, and my limited affection for it, I find myself constantly returning to it, and considering how its best characters go completely against the game's themes.
I was a major critic of Cyberpunk leading up to its launch, during the initial launch window, and in the immediate aftermath. Even bugs aside, I did not – and still don't – think it is a very good video game, and despite being set in the future and painting itself as forward thinking and progressive, it feels dated, both ideologically and from a design perspective. Yet I've spent 125 hours in the world across two different playthroughs, completed every single mission bar one that bugged out (Cyberpunk, amirite?), and across various critiques, praise, and analysis, it might be the game I have written most about at TheGamer.
Related: Everyone's Priorities Are Wrong With The Cyberpunk 2077 DLCAll this to say I don't know how I feel about the game, but I'm pretty confident I know it well. It strikes me that there are two types of characters to be found – Cyberpunk 2077 characters, and characters from another game who seem to have wandered in. Example. Johnny Silverhand, the silverhanded terrorist who lives inside your head? Cyberpunk character. Alt Cunningham, the angel inside the ghost in the machine? Lizzy Wizzy, the chromatic singer being cloned for profit by her boyfriend-slash-manager? V, the player character who's brain is slowly rotting from said terrorist who needs to take down an evil Japanese mega-corp? All classic Cyberpunk characters.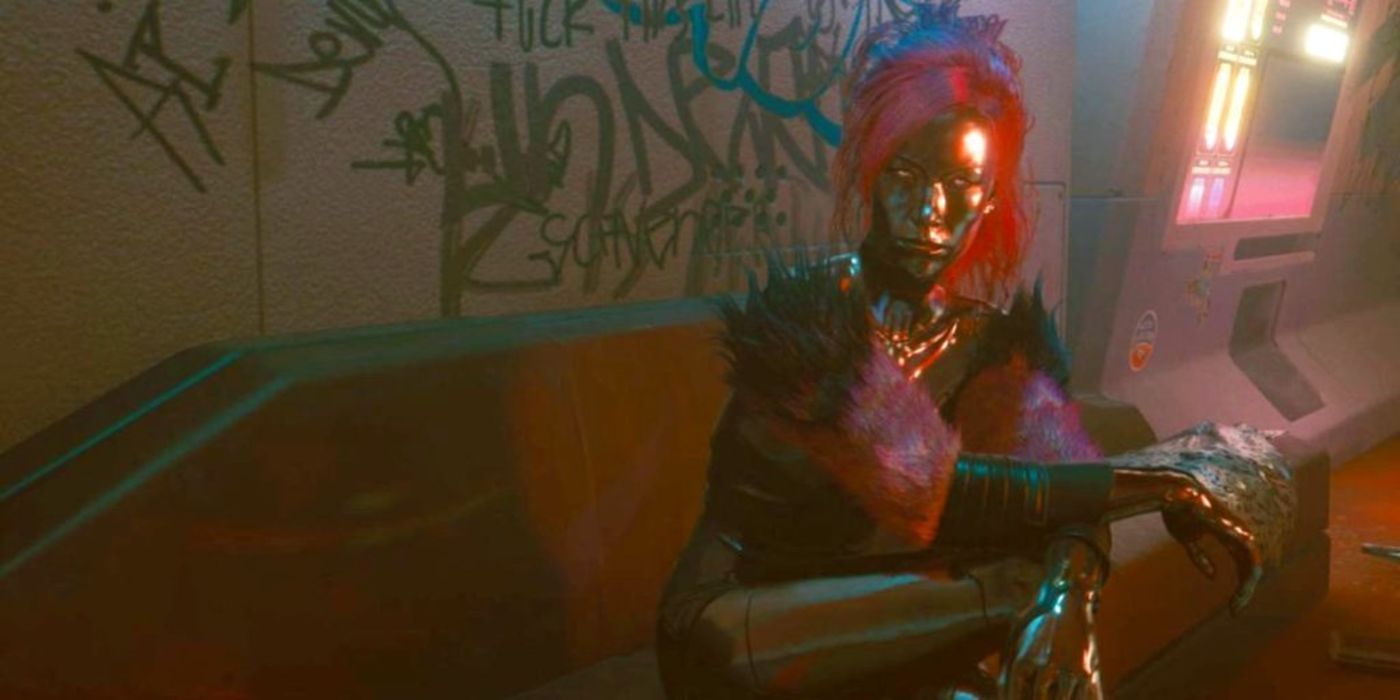 No one really likes these characters. Everyone loves Keanu, but Johnny is not his finest hour, and it's too difficult to not just see Keanu. In a year with fewer major titles, Reeves was passed over for a Best Performance nomination at The Game Awards, even as fellow A-lister Giancarlo Esposito got a nod for his less-discussed role in Far Cry 6 and two different Deathloop actors made the cut. As for Alt, Lizzy, and V? I don't even think I need to explain why these are low cards in Night City's deck.
Meanwhile, those who seem out of place for the formula are the ones who hold it together. Both of my playthroughs were female Vs, so I couldn't take Panam's romance all the way, but an outsider riding wild in the desert and trying to protect her nomadic, off the grid tribe while fighting against the stubbornness of her current leader is not your usual Cyberpunk 2077 fare. It works because enough Cyberpunk stuff is in there, like the cars that plug into your neck and the surveillance drones, but they feel like padding around a very grounded story. Likewise Jackie, your first friend, is just a street kid trying to get out who keeps getting pulled back in. His death is tragic and very, very human – and while it happens in very Cyberpunk 2077 circumstances, the real emotion hits at the very un-Cyberpunk Ofrenda.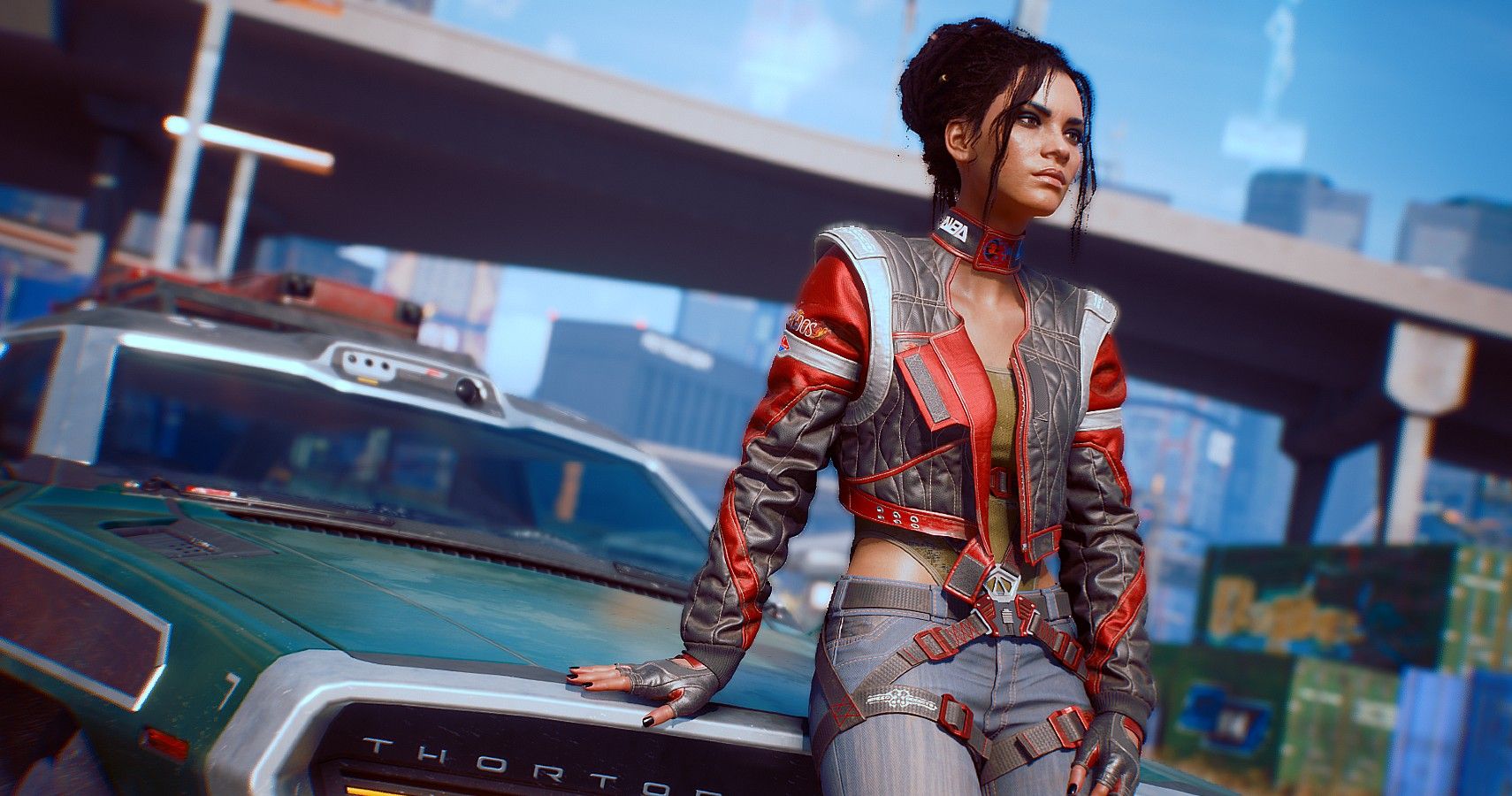 There are some who straddle the line, of course. Judy Alvarez's job, designing braindances and tinkering away at tech, makes her a typical Cyberpunk 2077 character, but it's the humanity of Panam and Jackie that makes her worth knowing. Likewise, the game's best mission centres around a death row inmate who wishes to be crucified and his death turned into a braindance so others can experience the pain and glory of Christ – it's incredibly Cyberpunk, but that's just dressing around a man who is in pain, who has failed, and who wants to go out with one decent act; and the dilemma in whether he should be protected from his own choices.
I still don't know what I think about Cyberpunk 2077. I found I enjoyed the game most when I rebelled against it, using it as a fashion shoot simulator. That its best characters also rebel against it suggests that Cyberpunk 2077's biggest enemy has always been itself.
Source: Read Full Article