Outdoor recreational sports may have taken a bit of a hit this year, but video games are doing their best to bring the fun and adventure indoors to keep Summer 2020 from being a total wash. Games like Kandagawa Jet Girls and Skater XL have brought their respective sports directly to players' platforms to at least give them a digital sports experience. Heck, even Madden 21 introduced a brand-new backyard football game mode. But if extreme downhill mountain biking is more of your thing, developer RageSquid has you covered with Descenders on the PlayStation 4 – a roguelike that will satisfy your need for performing downhill mountain biking stunts at break-neck speeds.
Go Big
Originally released for PC and Xbox One, while the basic premise of Descenders is pretty straightforward – you're a downhill mountain biker taking on big jumps, tight curves, and dangerously high speeds – the game has quite a bit of depth.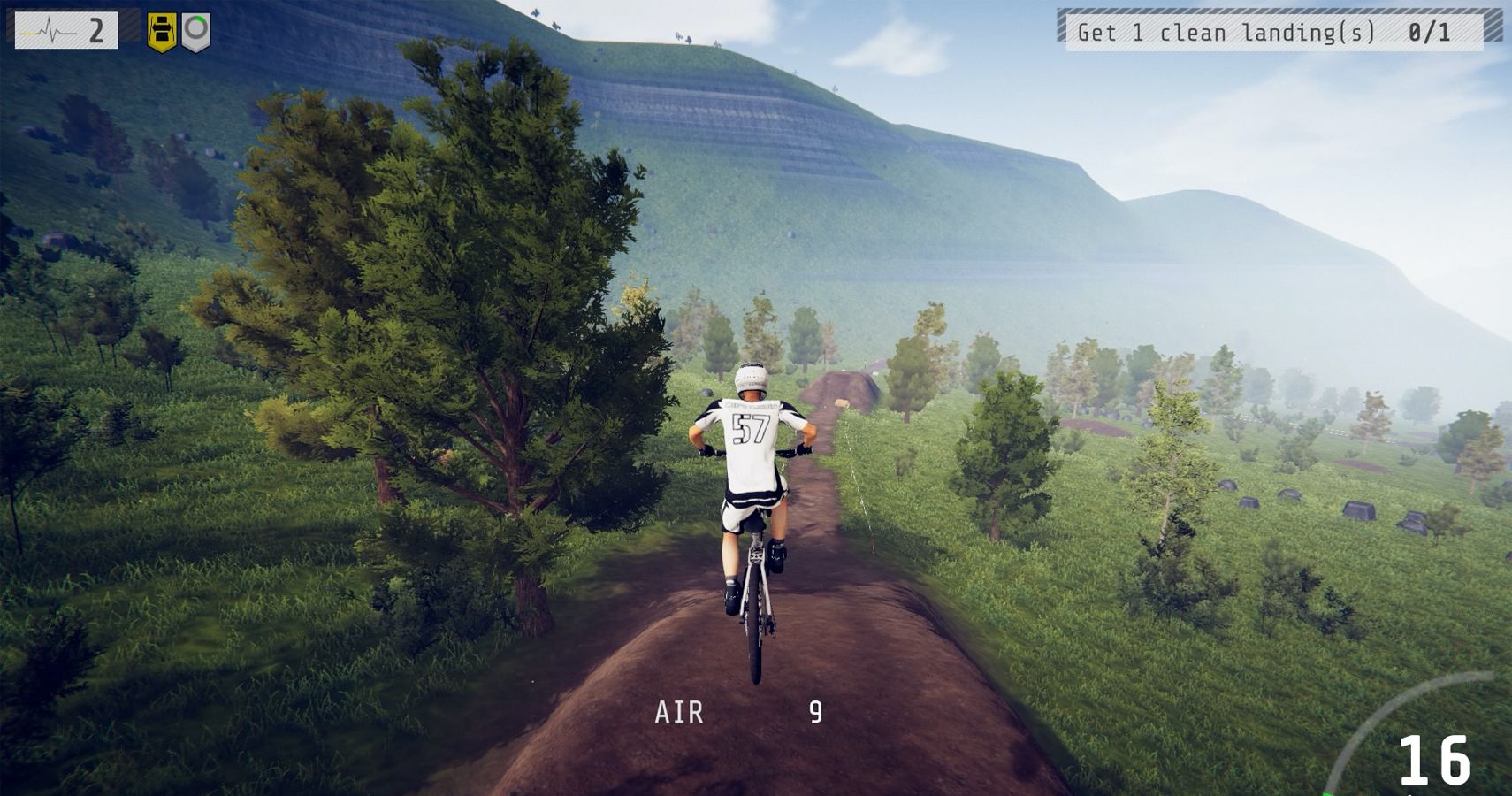 When you begin the game, you're dropped into a basecamp of sorts where you can roam around (on your bike, of course) and take in the sights, ramps, and hills of the surrounding area. From there, you can jump into the levels, which are procedurally generated and feature different challenges to complete, in addition t0 just making it across the finish line. Challenges include things like topping out at a speed of over 50 miles per hour, doing a certain trick a specified number of times, or having a clean landing or two from the track's many jumps. Completing a level will allow you to move onto the next.
Along the way, you'll be able to choose certain bonuses that will impact your next track selection – such as widening the track or adding more jumps. Thanks to the game's Rep system, you'll also be able to earn XP and loot that can be equipped by your rider, such as apparel and new mountain bikes. A roguelike mountain biking game is something that I never knew I wanted, but the roguelike elements of Descenders is well-executed and keeps each series of rides feeling fresh.
A Mountain Of Things To Enjoy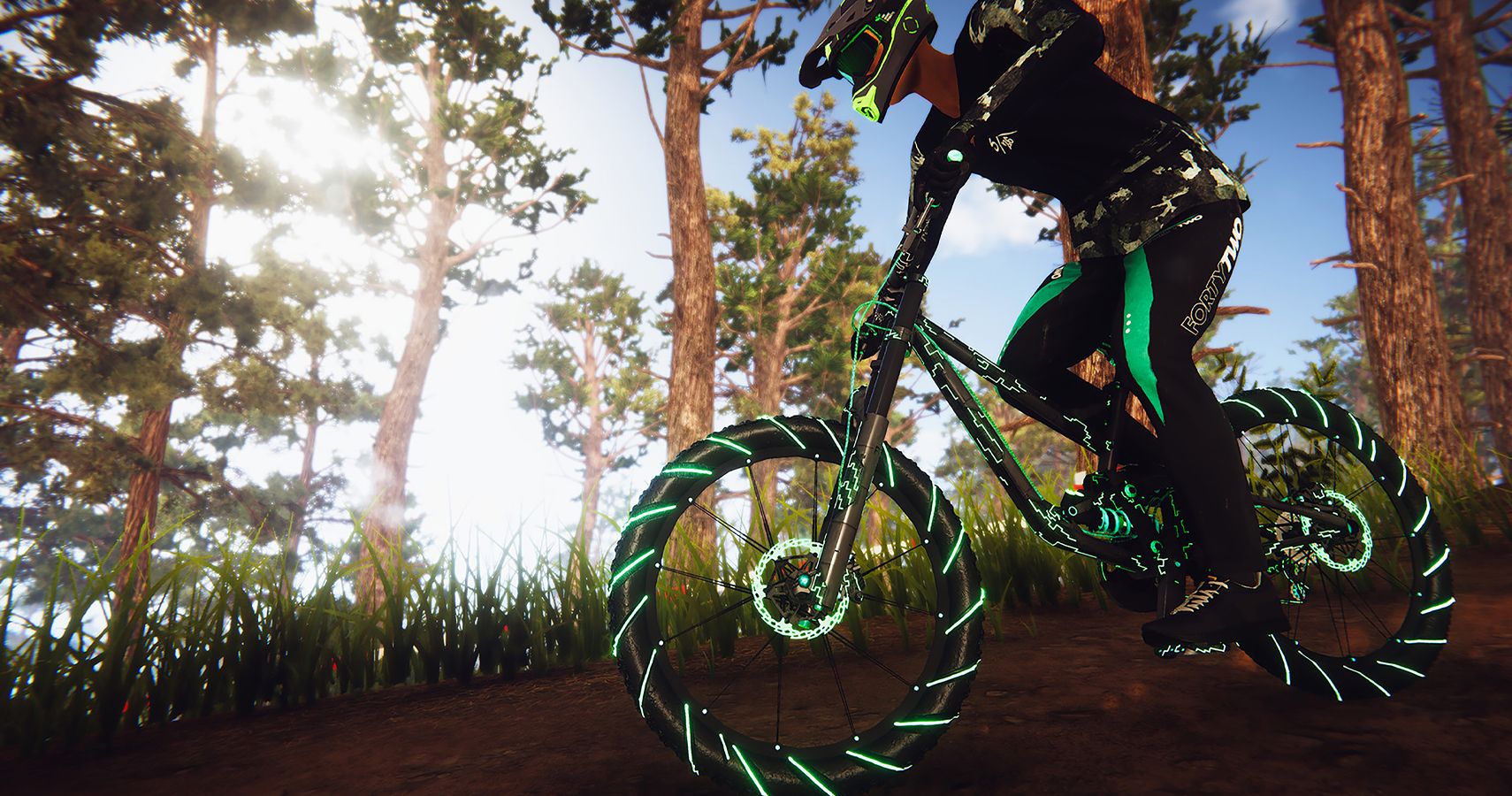 As far as overall gameplay goes, Descenders is a great game for those familiar with the ins and outs of downhill mountain biking, but still accessible enough for relative newcomers to the sport (like yours truly). The mechanics and overall controls are easy enough to pick up pretty quickly, doing away with any significant learning curve.
That said, becoming a skilled downhill racer is anything but simple. While the controls are easy enough to pick up quickly, it will probably take you some time before they become second nature – allowing you to tie together strings of in-air tricks and steep curves with ease. During your race "campaign," you'll be allowed only so many wipe-outs, meaning you'll need to at least be a little cautious when taking off of a massive ramp at full speed to do a double backflip. Land too hard or a little off-balance, and your rider will go flying. On that note, though, crashing is pretty hilarious in Descenders. I admittedly laughed out loud the first time I collided with a tree, and after slamming into the gate barriers after rolling through the finish line at top-speed.
While playing through Descenders, I couldn't help but think about ATV Offroad Fury 2. This is a compliment in the highest regard, as ATV Offroad Fury 2 is still one of my most favorite racing games ever. I still search the PlayStation Store every now and then to see if the PlayStation 2 title has been added to the digital store, but alas, it remains a pipedream. However, Descenders' challenges and freeride mode offers up exactly what I loved about ATV Offroad Fury 2 – an ability to just turn my brain off and hit the craziest jumps for massive air (and hopefully land it). Descenders very much as me locked in with a feeling of nostalgia that I wasn't expecting.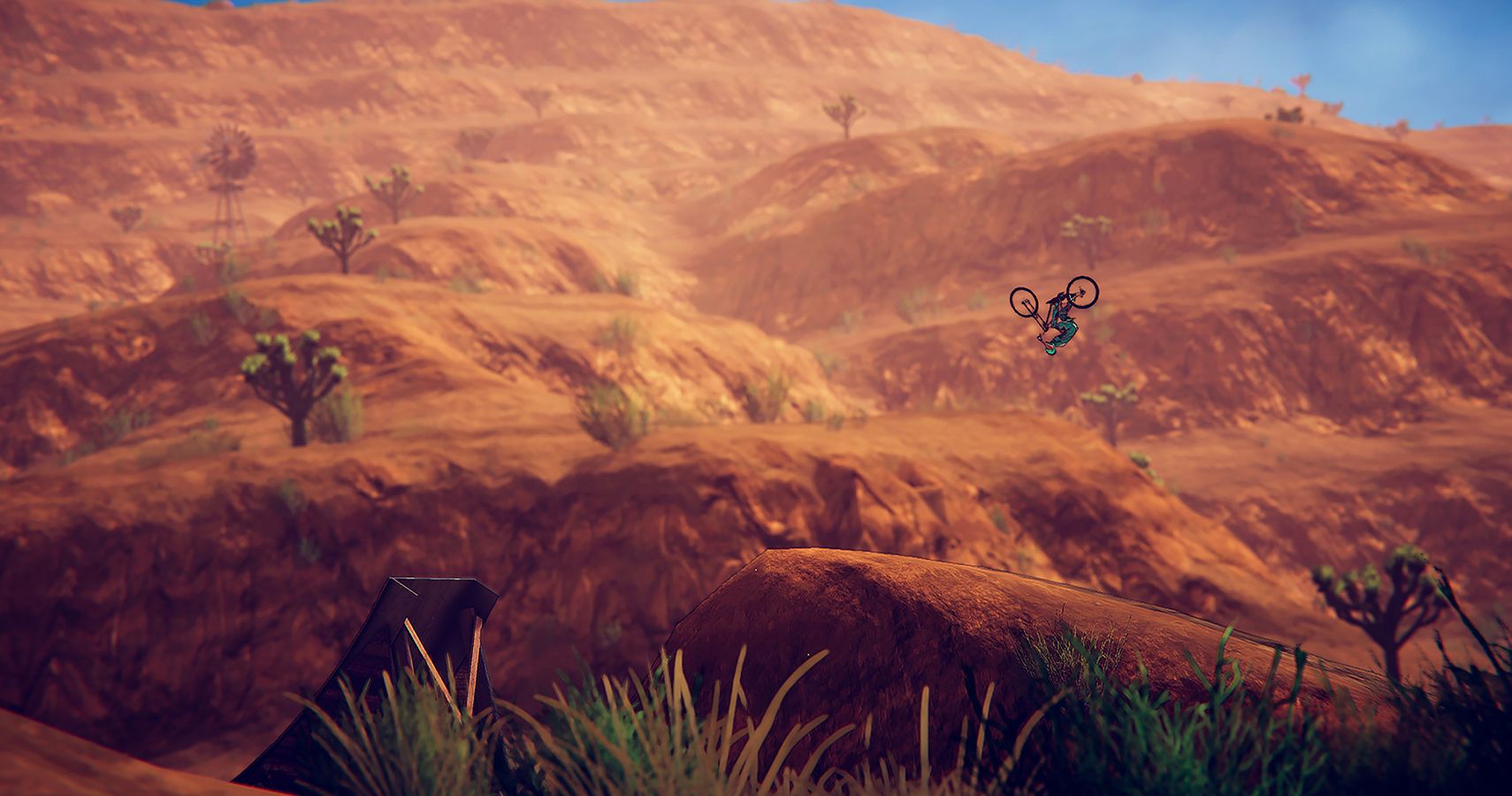 The Gang's All Here
One of Descenders' goals is to build a community both in and outside of the game. You'll be able to join up with one of the three teams in the game, each featuring a different playstyle, including trick-focused, off-road riding, or speed centric. Not only will you be able to ride along with your teammates online, you can even join up with them in team-specific Discord servers. Doing so will reward you with team-exclusive gear that you can wear to show off your support.
An in-depth focus on community is a pretty cool thing to include with the game. Mountain biking can really only offer up so much in the way of actual gameplay, but taking to the trails with online friends is a fun way to bring people together, especially given the current state of the world.
While the game won't be for everyone, Descenders is successful in what it sets out to achieve. The procedurally generated tracks look and feel great, providing plenty of challenge for those looking to master the downhill course, but being welcoming enough for casual players looking for something more than another Trials-clone. The game's community is still growing, but offers a fun dynamic that adds to the experience. Most of all, Descenders is just a super fun time with near-endless replayability. Just don't forget your helmet. 

A PlayStation 4 copy of Descenders was provided to TheGamer for this review. Descenders is available now for PlayStation 4, Xbox One, and PC.
Source: Read Full Article