There was a lot of buildup and a lot of wait for Cyberpunk 2077, so much so that it can be easy to forget what the teasers were like. CD Projekt Red didn't forget, however, and apparently were using these teasers to clue us in on actual missions. This includes a trailer from 2013 that stars what we now know is a cyberpsycho.
Here's a reminder: the teaser trailer depicted a woman sitting in the streets, covered in blood. She has blades installed into her arms and had apparently killed several people. The Night City police call in elite MaxTac officers to capture her, and it seems the day is saved. Except… a bit at the end shows that MaxTac instead recruits her into its ranks.
The teaser seems meant to communicate the danger and corruption of Cyberpunk 2077's Night City. People can augment themselves with all kinds of weapons, but whether they should is a question that appears to be thrown out the window. And the supposed protectors of the city are perfectly willing to add a murderer to their ranks.
That alone could make for an enticing teaser, and did if you consider how much hype Cyberpunk 2077 generated over the years. But it doesn't end there. This woman's story is continued in the actual game in a mission called Bullets.
Redditor u/MrFuzzybagels pointed out that the song played during the teaser trailer is also called Bullets, performed by Archive. These matching titles are no coincidence, as the in-game Bullets mission has V encounter a MaxTac team. A member of this team is a woman using arm blades (called Mantis Blades in the Cyberpunk world).
Later, V gets a text from Zane about her. Zane recalls seeing a news report in which a cyberpsycho was captured by MaxTac, and learned that she was later forced into joining MaxTac. Or, basically, the events of the teaser trailer. Zane even says that the woman killed 14 people, the exact same number given by the news reporter in the teaser.
It's a neat detail, and serves as a reminder of the great worldbuilding behind Cyberpunk 2077. Seeing as many people are still finishing the game and starting second playthroughs, we're bound to see more details revealed about the workings of this awful, fascinating world.
Next: Gaming Detail: Titanfall 2 Grunts Surrender When One-On-One With A Titan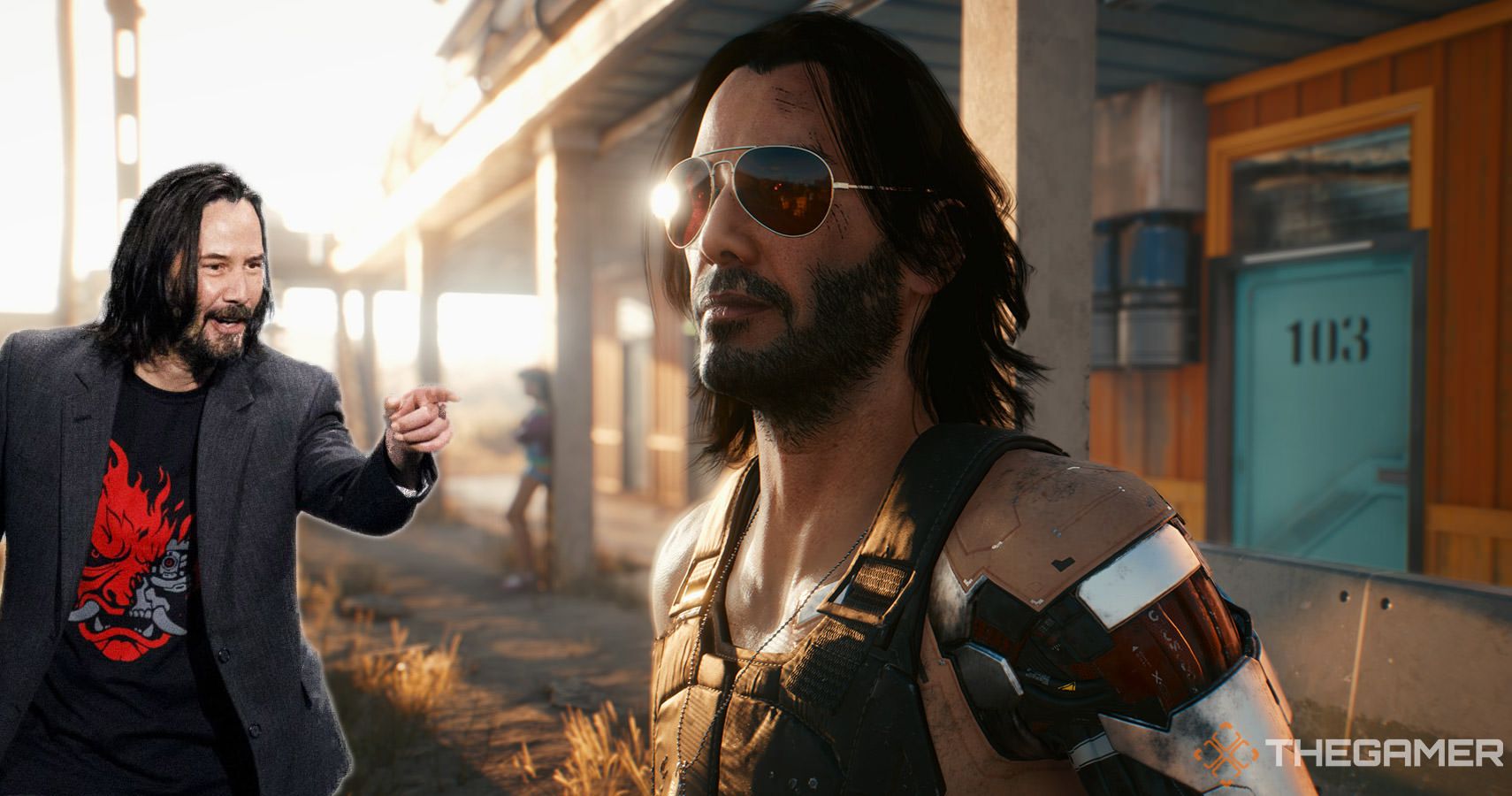 TheGamer Originals
Cyberpunk 2077
Gaming Detail
Sergio is the Lead News Editor for TheGamer. But usually he asks people to call him "Serg" because he wants to sound cool like the guy from System of a Down. He began as a convention reporter for FLiP Magazine and Albany Radio's The Shaw Report to get free badges to Comic-Con. Eventually he realized he liked talking to game developers and discovering weird new indie games. Now he brings that love of weird games to TheGamer, where he tries to talk about them in clickable ways so you grow to love them too. When he's not stressing over how to do that, he's a DM, Cleric of Bahamut, cosplay boyfriend, and occasional actor.
Source: Read Full Article