One day it'll be safe to play tabletop games in person again. When it does, I'll have a wicked set of monsters to throw at my TTRPG players. I have WizKids to thank for that, as the tabletop figure company has been putting out a steady stream of quality releases. The Rime of the Frostmaiden set gave us the Snowy Owlbear, a contender for best D&D monster. That was followed up by Fangs & Talons, a celebration of the big boss monsters of D&D. Now, the dedication to bigger, badder monsters makes its way to Pathfinder.
Pathfinder is very similar to D&D, yet some prefer Pathfinder 2e thanks to its customizability. There's also a hint of surprise in Pathfinder, as it looks at the medieval tropes of D&D through a different lens. This extends to the monsters, who come in many familiar forms but with a distinct visual style. That style can be seen in Darklands Rising, the latest set of Pathfinder mini-figures from Wizkids. As the name implies, this set focuses on creatures that dwell in the Darklands: a series of dark underground caverns and vaults.
First, let's look at some of the smaller figures of the line. These represent the more humanoid dwellers of the Darklands. But don't be fooled–there are still some unsettling creatures on display.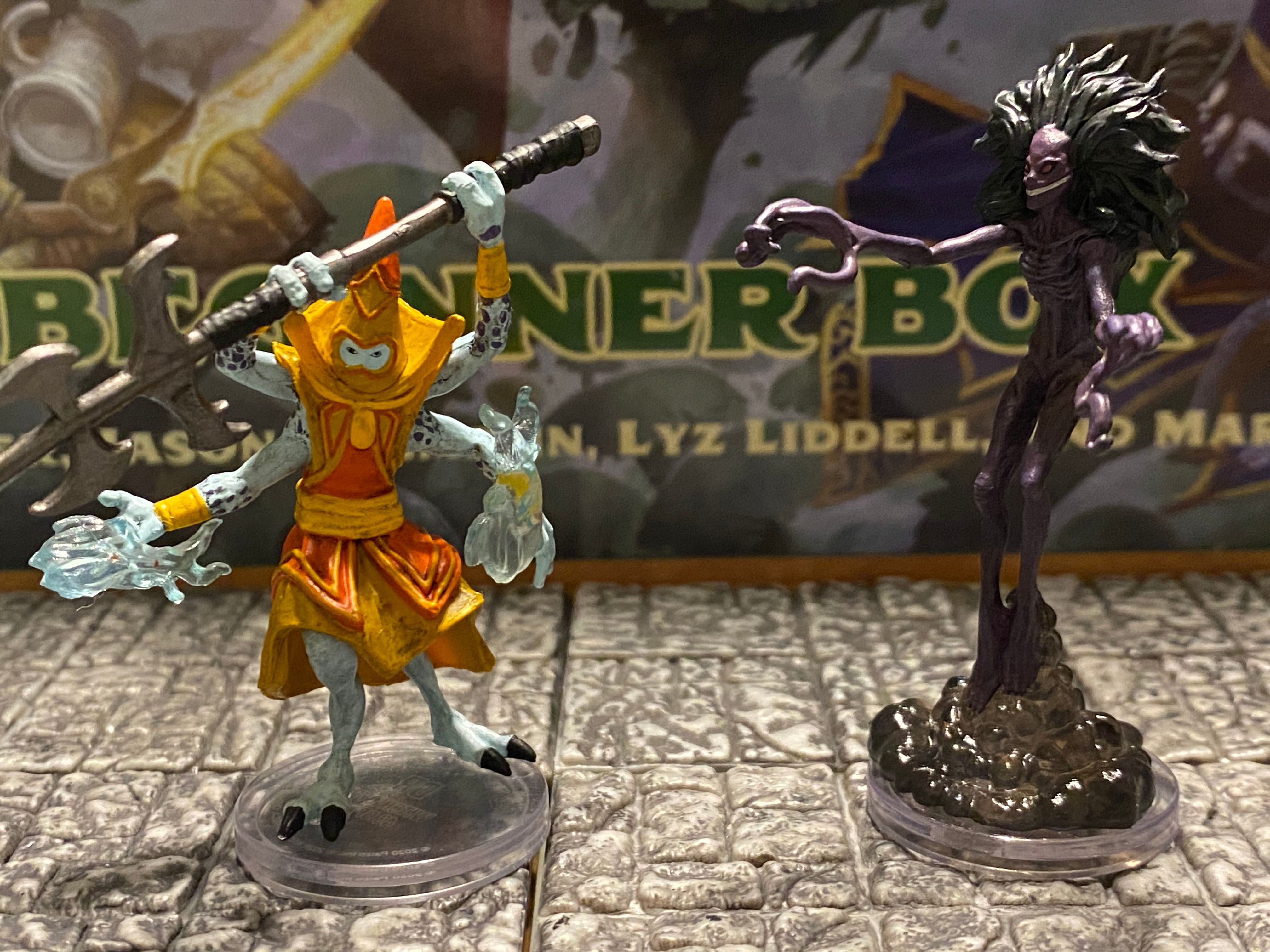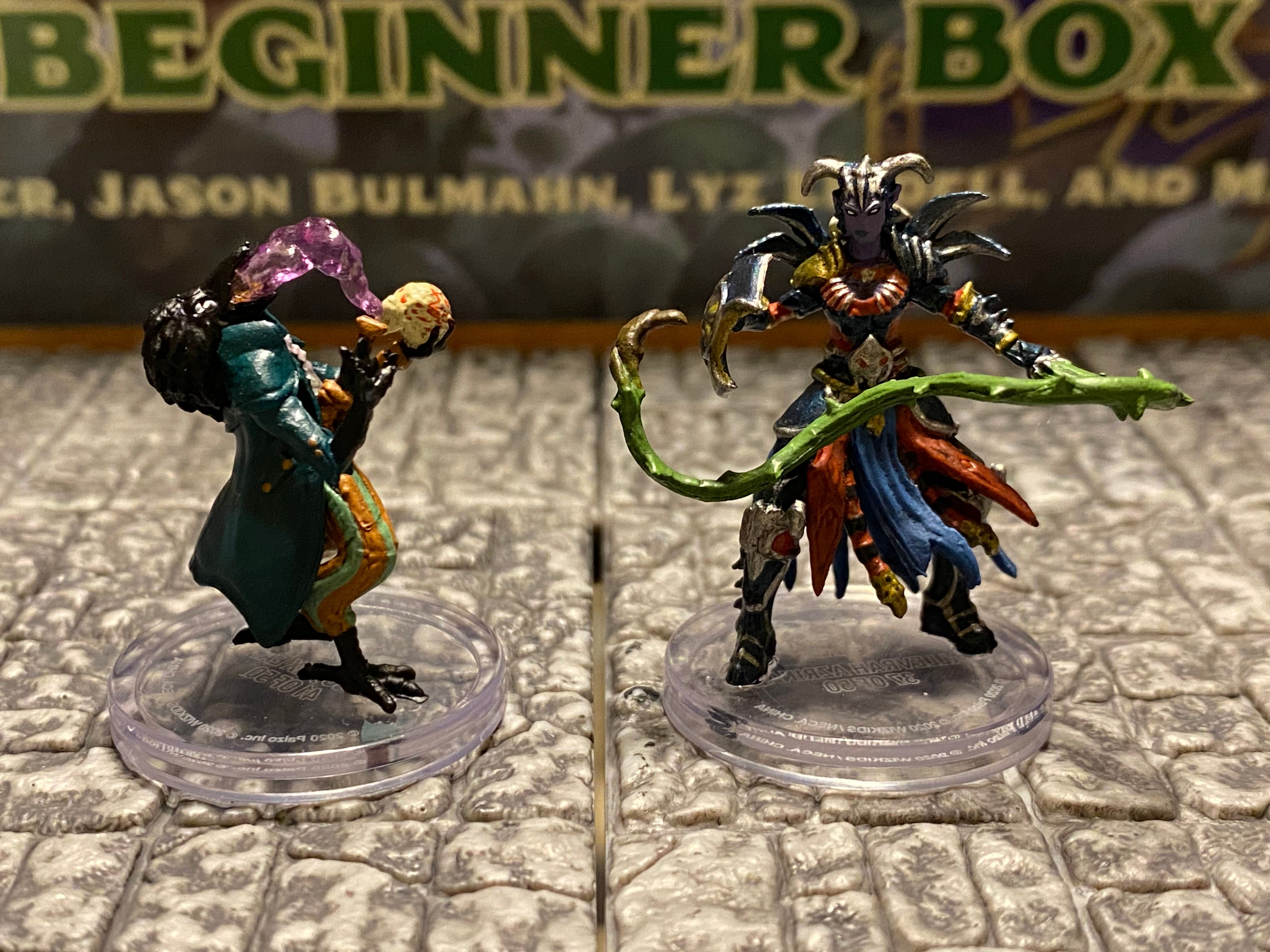 That emaciated, slender figure on the top right is an Animated Dream. But it feels more like a nightmare thanks to its creepy smile and the way it seems to be floating out of the mist. Then again, people seem to be into tall monsters lately. My personal favorite is the bird person on the bottom left, the Tengu Jinx Eater. It's absorbing energy from a skull? And based on the name, it eats curses? Whatever's going on, it's making me curious about Pathfinder lore. And that's a sign that these figures are doing their job.
But the selling point of Darklands Rising is supposed to be the scale. The overall size of blind boxes is increasing with this set (and the price to match). As a result, consumers are guaranteed to get at least one bigger monster in every box. Here are some highlights from that size tier.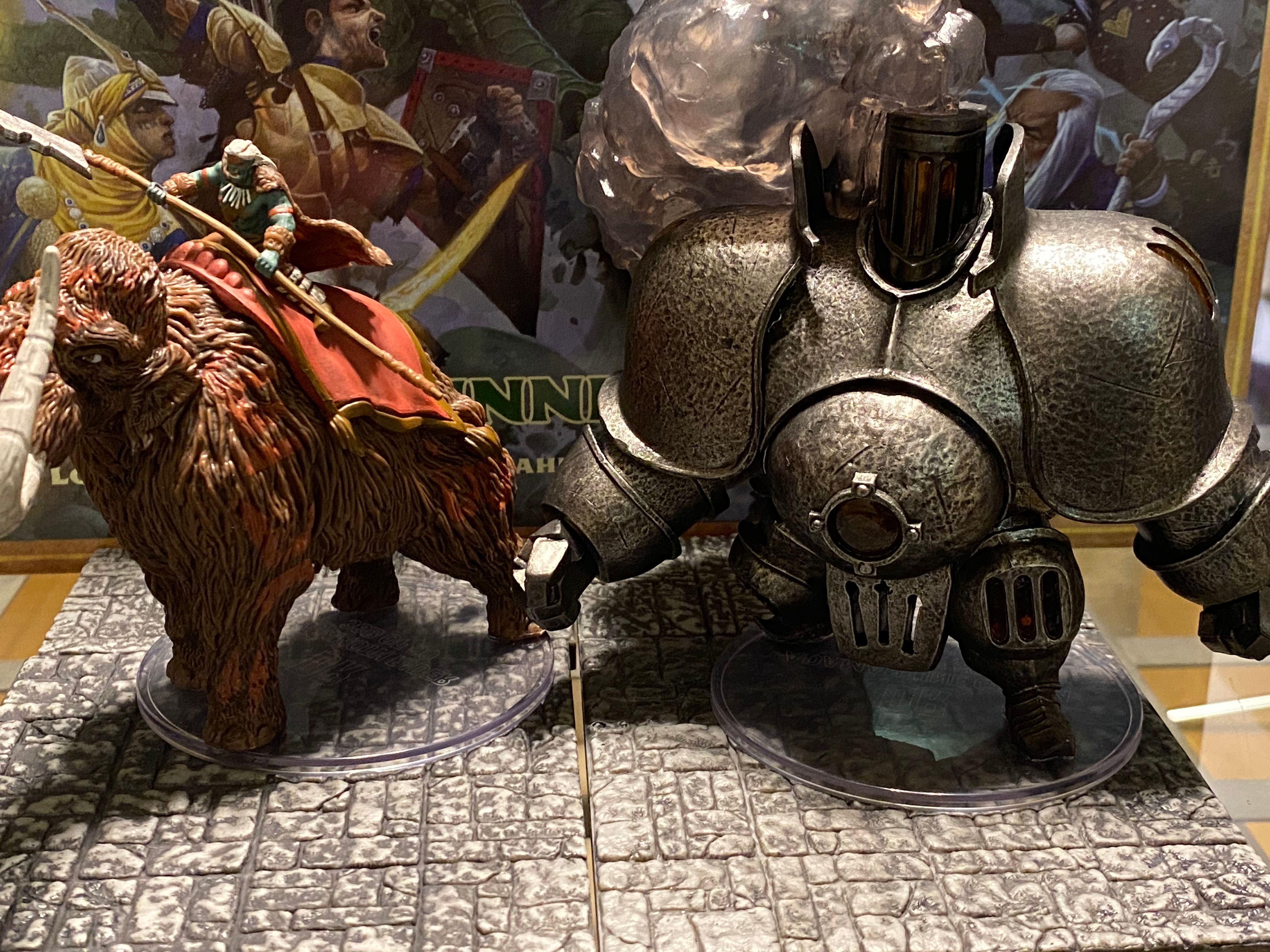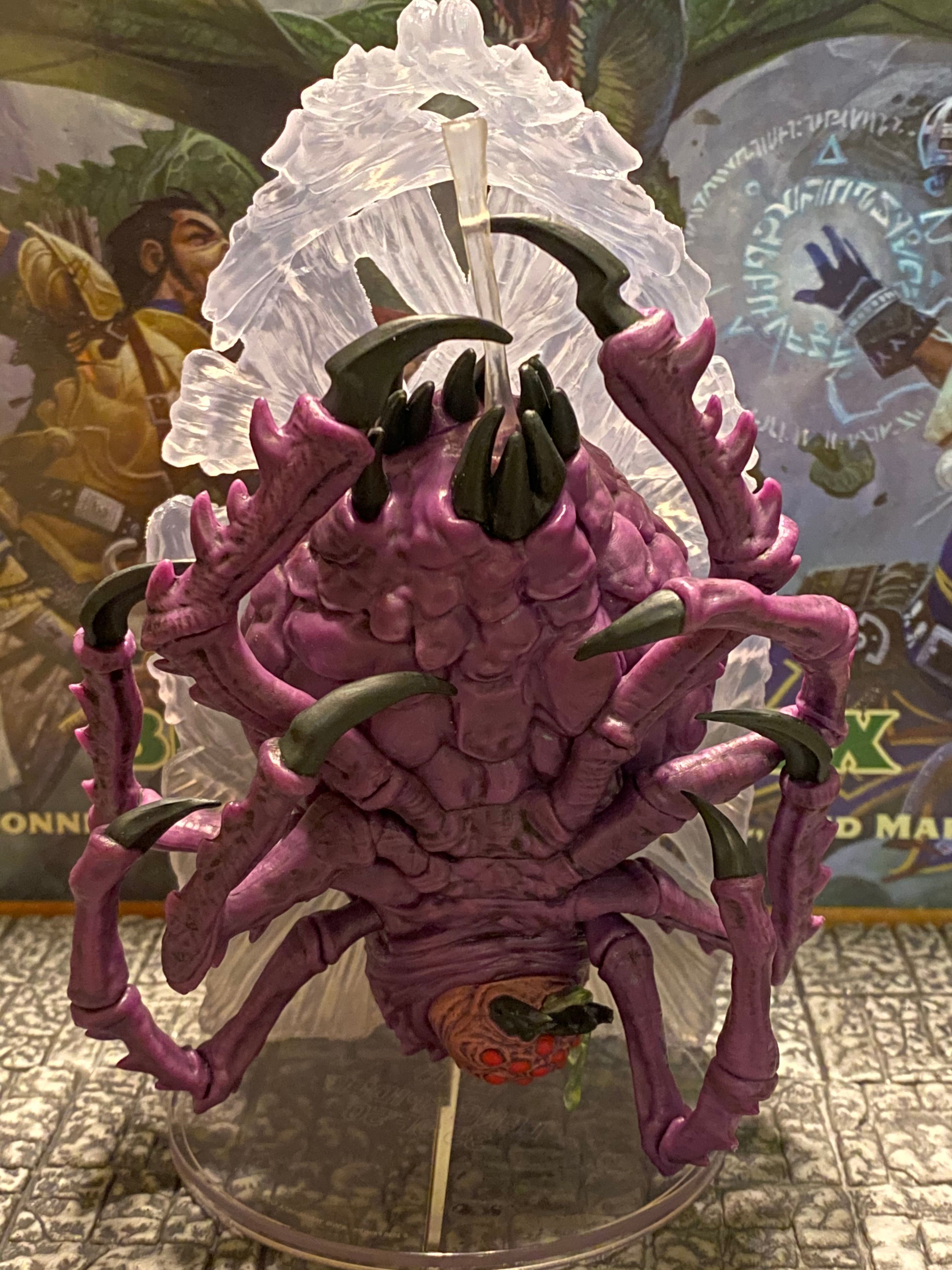 I put the Mammoth Rider in because it's a good comparison to previous sets. In the Icewind Dale D&D set, a mammoth came by itself. Now we have a more detailed mammoth complete with rider, and his absurdly-long weapon. The Adamantine Golem is appropriately hulking, and has some heft to it. It's heavier than even the other big monsters. Finally, the Leng Spider is an impressive sculpt. The pose is striking, and the way it has venom dripping upside-down from its mouth is an amazing detail.
But perhaps the crown jewel of this collection is Mengkare, Great Wyrm Gold Dragon.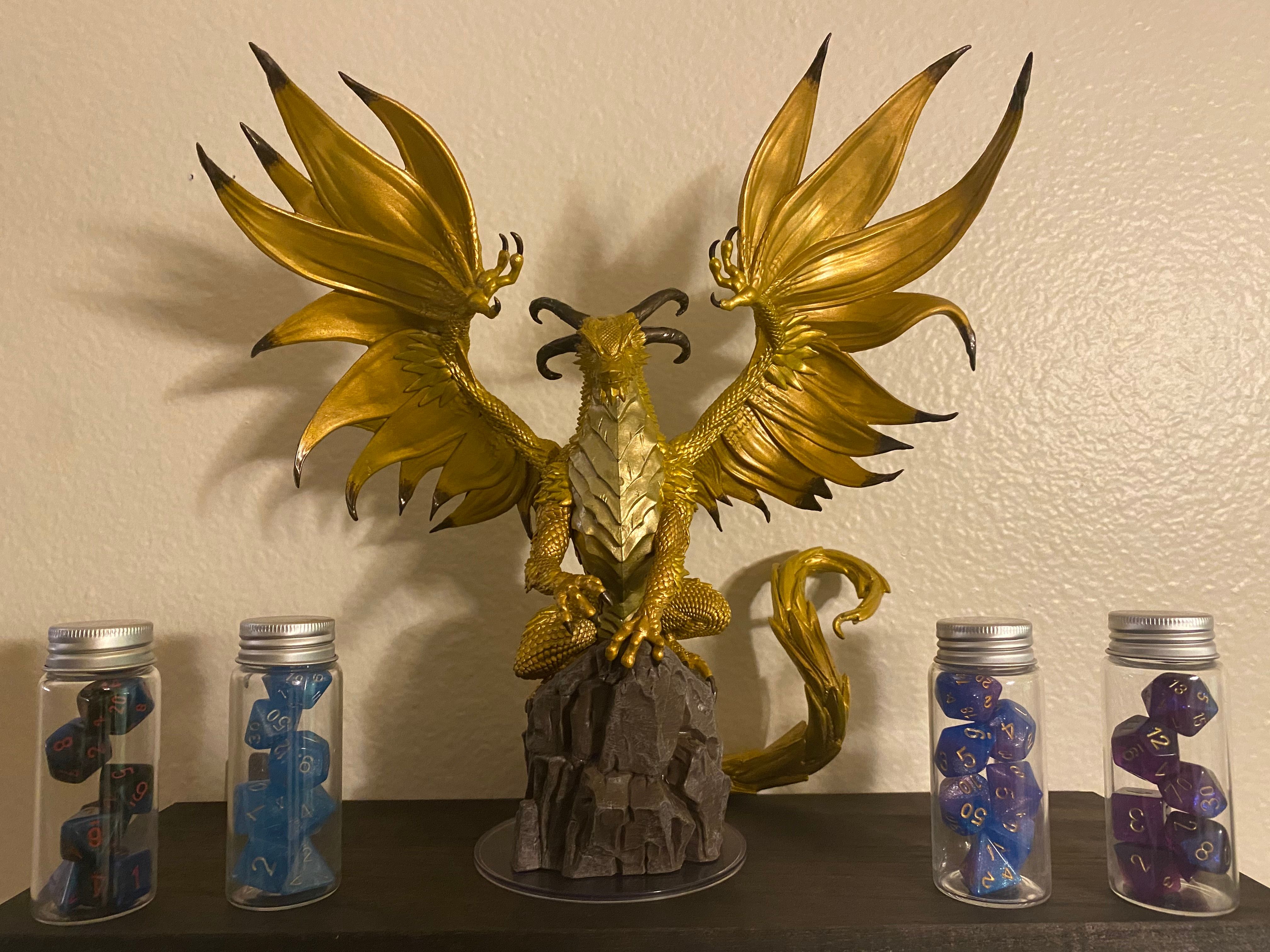 Mengkare stands at 10 inches tall, and as such makes for an intimidating boss or a cool decoration on its own. I have mine on a shelf guarding my dice. If you take a look at the close-up photos, Mengkare has an extremely detailed sculpt–you can see some of the slash marks and chipped scales where poor adventurers tried to take on the mighty beast. The paint job is also top-notch, and I love the way it captures the light even in my dim living room. Sadly, this isn't part of the box sets–you'll have to drop $89.99 to add this wyrm to your collection.
Pathfinder Battles: Darklands Rising is out as of today. You can find the boxes, and Mengkare, at your local tabletop game store or through WizKids online. If you're a Pathfinder player who, like me, is waiting for the day your group can play in person again, collecting these figures is a good way to bide your time. They'll also prove their worth in battle, especially if you plan on shocking your players with a 10-inch dragon boss fight.
WizKids provided a promo pack of Darklands Rising Figures to TheGamer.
Next: Banking Platform Ahead Giving Away PS5 And Xbox Series X Consoles During Super Bowl Stream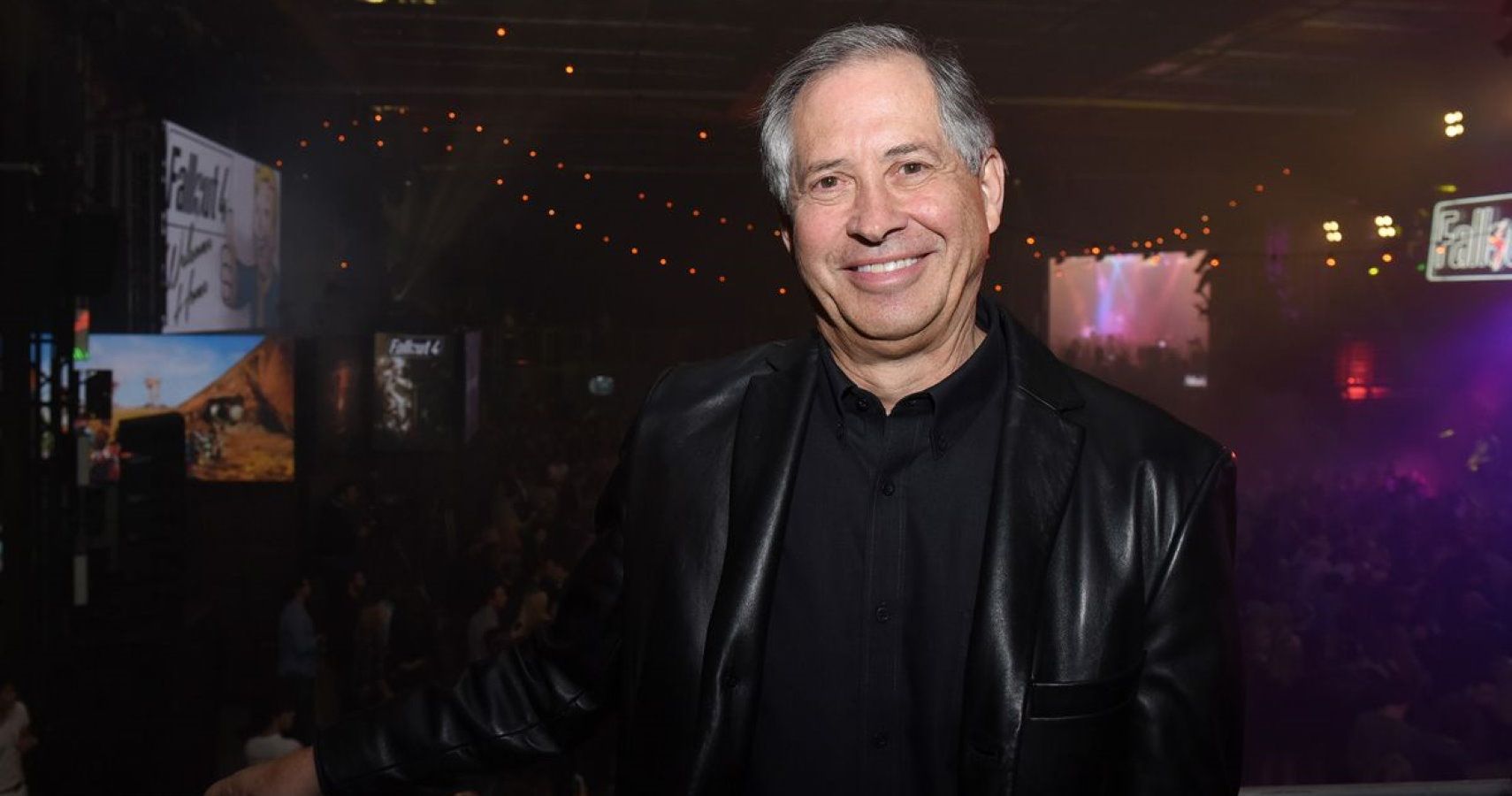 TheGamer Originals
Tabletop
Pathfinder
WizKids
Sergio is the Lead News Editor for TheGamer. But usually he asks people to call him "Serg" because he wants to sound cool like the guy from System of a Down. He began as a convention reporter for FLiP Magazine and Albany Radio's The Shaw Report to get free badges to Comic-Con. Eventually he realized he liked talking to game developers and discovering weird new indie games. Now he brings that love of weird games to TheGamer, where he tries to talk about them in clickable ways so you grow to love them too. When he's not stressing over how to do that, he's a DM, Cleric of Bahamut, cosplay boyfriend, and occasional actor.
Source: Read Full Article