Frontier's theme park simulator Planet Coaster: Console Edition has brought rollercoasters and thrill rides to console players by reimagining the popular Planet Coaster and adapting it for controller use. It includes a brand new interface, rebuilt to be more intuitive and easier to manage without a keyboard and mouse, although using one is an option. There's also the Frontier Workshop, Frontier's new system that allows players to share and download parks, blueprints, and other creations. Now console players can enhance their builds with the new Vintage and World's Fair DLC.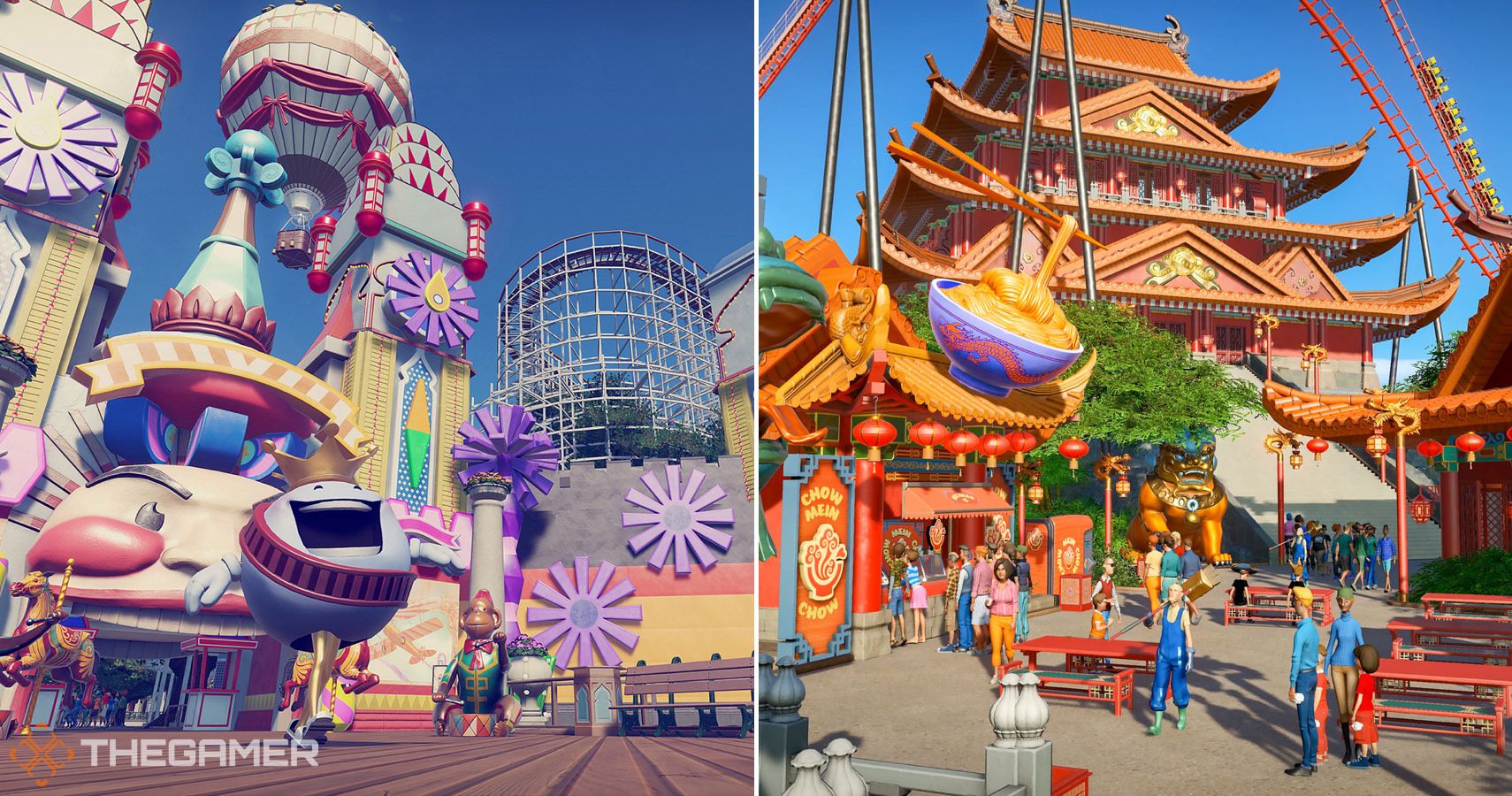 The packs are sold separately but you can save around 25% by purchasing the two as a bundle. Both Vintage and World's Fair contain a large number of items but the focus is very different. Vintage contains more rides and some very vibrant buildings, while World's Fair is more focused on shops and scenery with a range of different architectural styles.
Vintage Pack Rollercoasters And Rides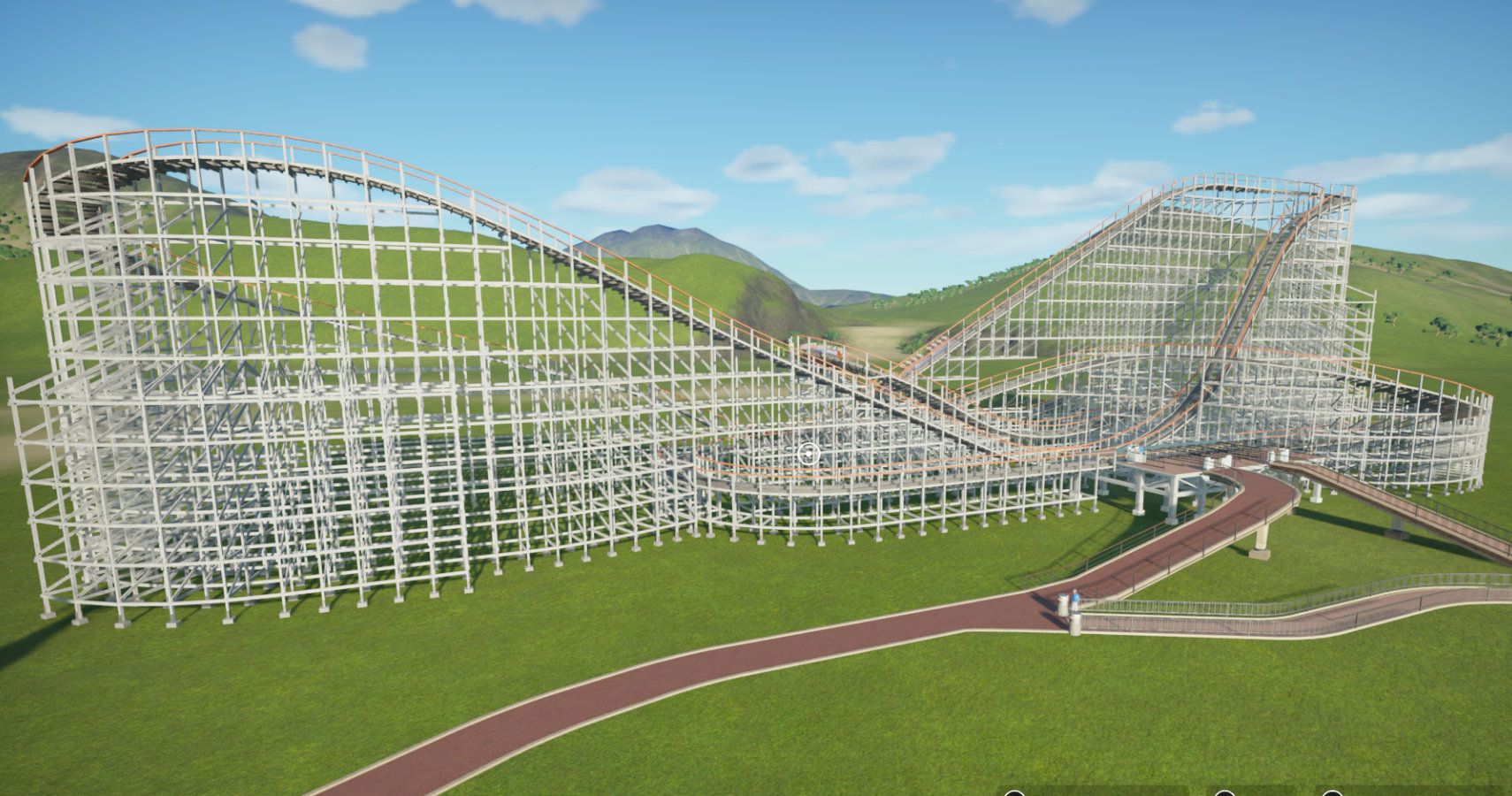 The Vintage pack has a solid range of attractions including two rollercoasters and five other rides, each with different levels of intensity. They all have a classic feel and are recognizable from theme parks and fairs around the world.
Both the rollercoasters are wooden and while the Zephyrus is reminiscent of the original 1920's high-speed wooden track-based coasters, Aces Sky is more sedated, with the cars going down a wooden pipe reminiscent of a waterslide. This means they complement each other well and tarnished aesthetic makes them look beautiful but authentic.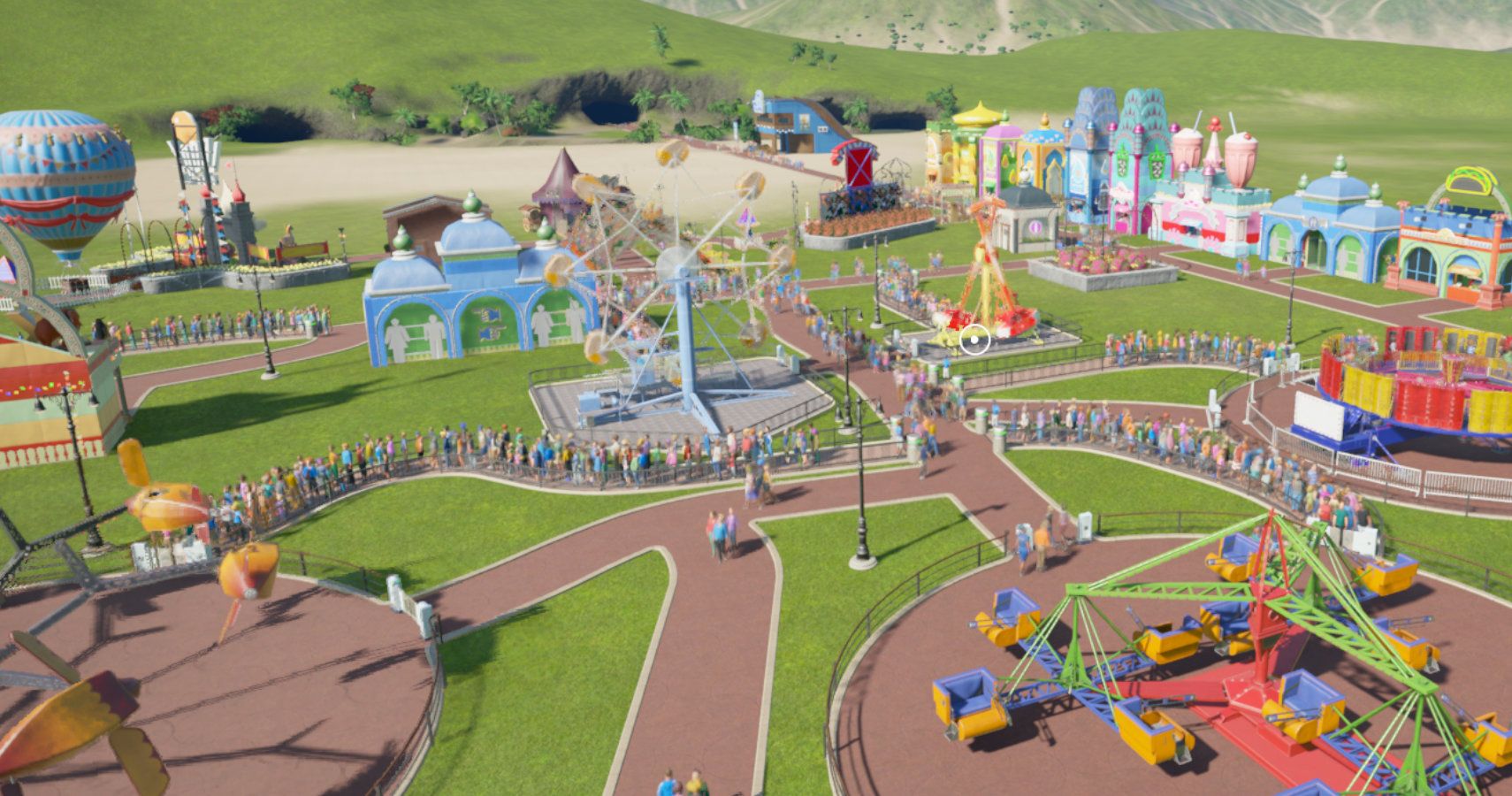 Three of the rides have a large circular footprint, reminiscent of many other attractions in the game. These are Hurricane, Centrum, and Test Flight. As you place them in your park you'll recognize the designs from classic fairgrounds and carnivals. These are complemented by the much smaller Round The World, a Ferris wheel with spinning gondola cars, and Loop Da Loop, a twin cabin inverted swinging ride with one of the smallest footprints in the game.
The rides go together well and the smaller thrill rides, in particular, are excellent for a range of parks due to their popularity and small size. While the aesthetic is classic the design is versatile enough to fit in a range of parks and, especially when complemented by the scenery, won't look out of place.
Vintage Pack Shops, Scenery, And Extras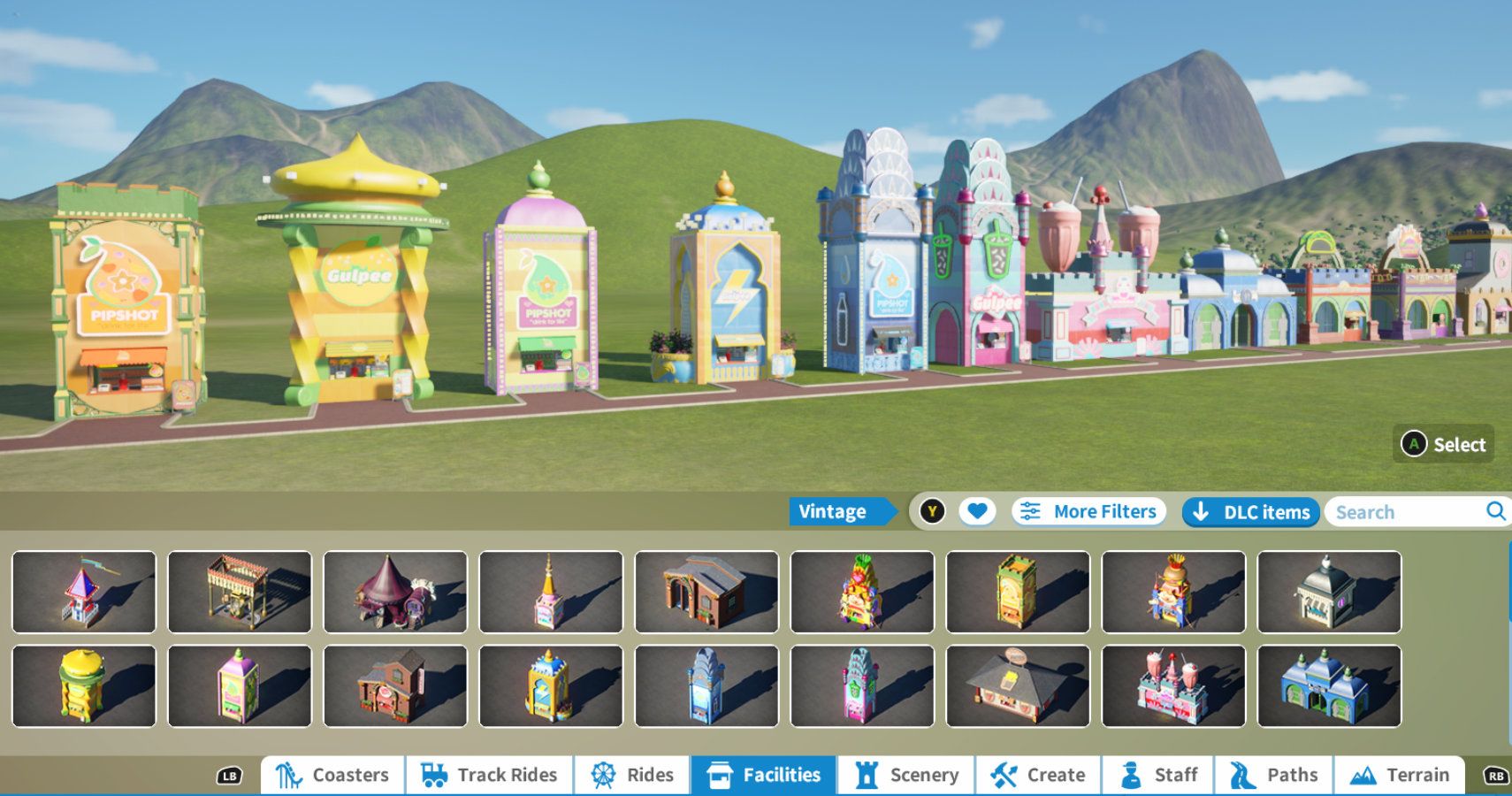 The range of shops and scenery can be split firmly into two main styles. The first is a vibrant metallic style and contains a huge range of shops and scenery pieces. These looks are for those who like their parks to be vibrant and eye-catching. Reminiscent of a vibrant pier or seafront, they look stunning but can be difficult to match with other items.
Alongside this are some more sedate and traditional pieces that are more in keeping with the kind of fair you see on black and white postcards. This type of scenery includes some attractions such as a stage with a barbershop quartet and a fortune-telling tent. There is also a range of fences, plants, and other decor that's more generic and easier to use.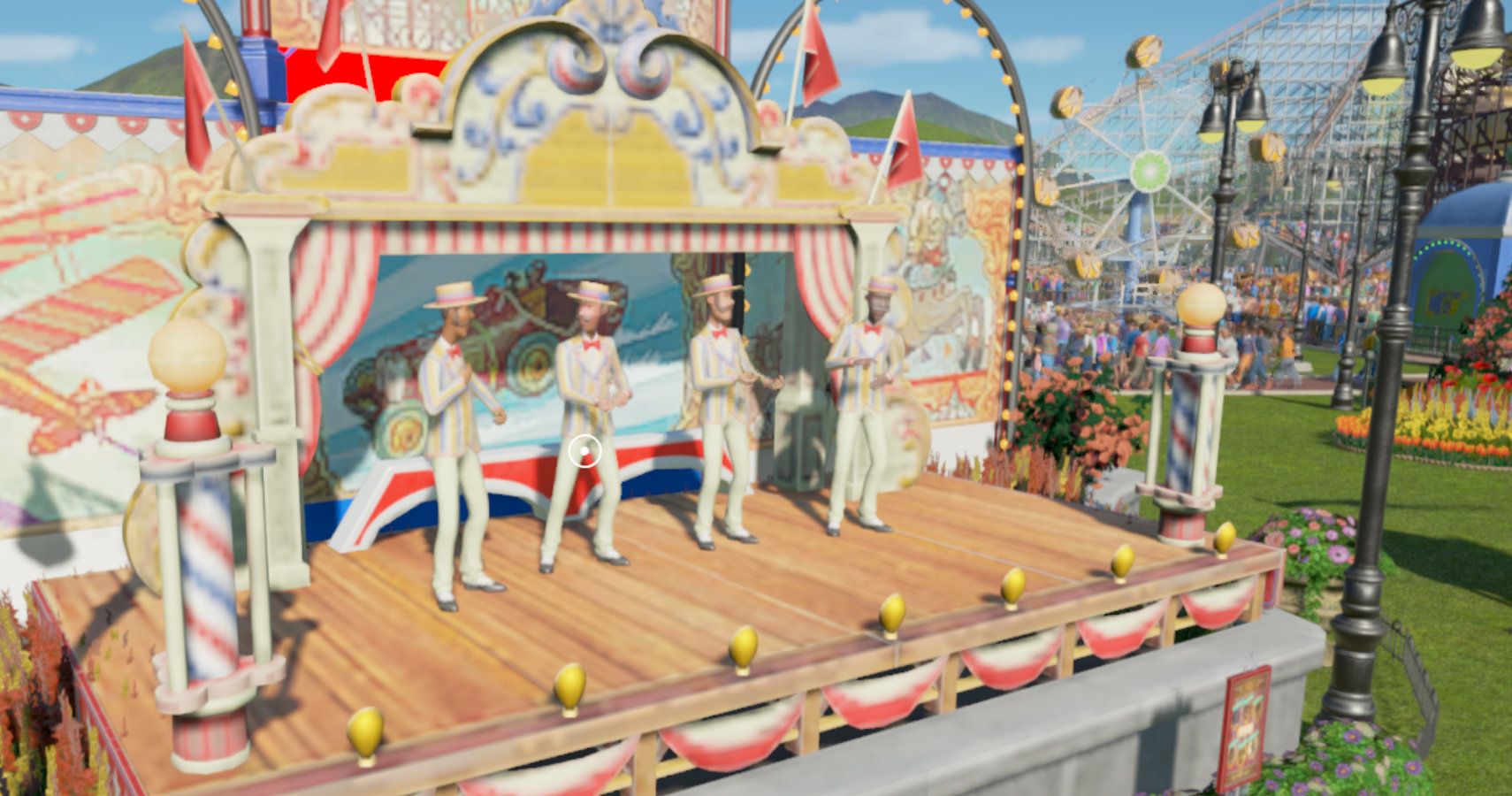 The two are matched together somewhat by the addition of a few gaudier but definitely vintage pieces including an arcade featuring classics such as grabber machines and fortune teller booths. There are also some new musical options that match the vintage vibes.
The decor items are reasonably extensive and will definitely help you create a vintage feeling park. However, the real beauty in this pack is the rides. A nice range of intensities and footprints means you can slot these classics into any park. Since the color of rides is also customizable you don't need to worry about the vibrant swatches either.
World's Fair Pack Rollercoasters And Rides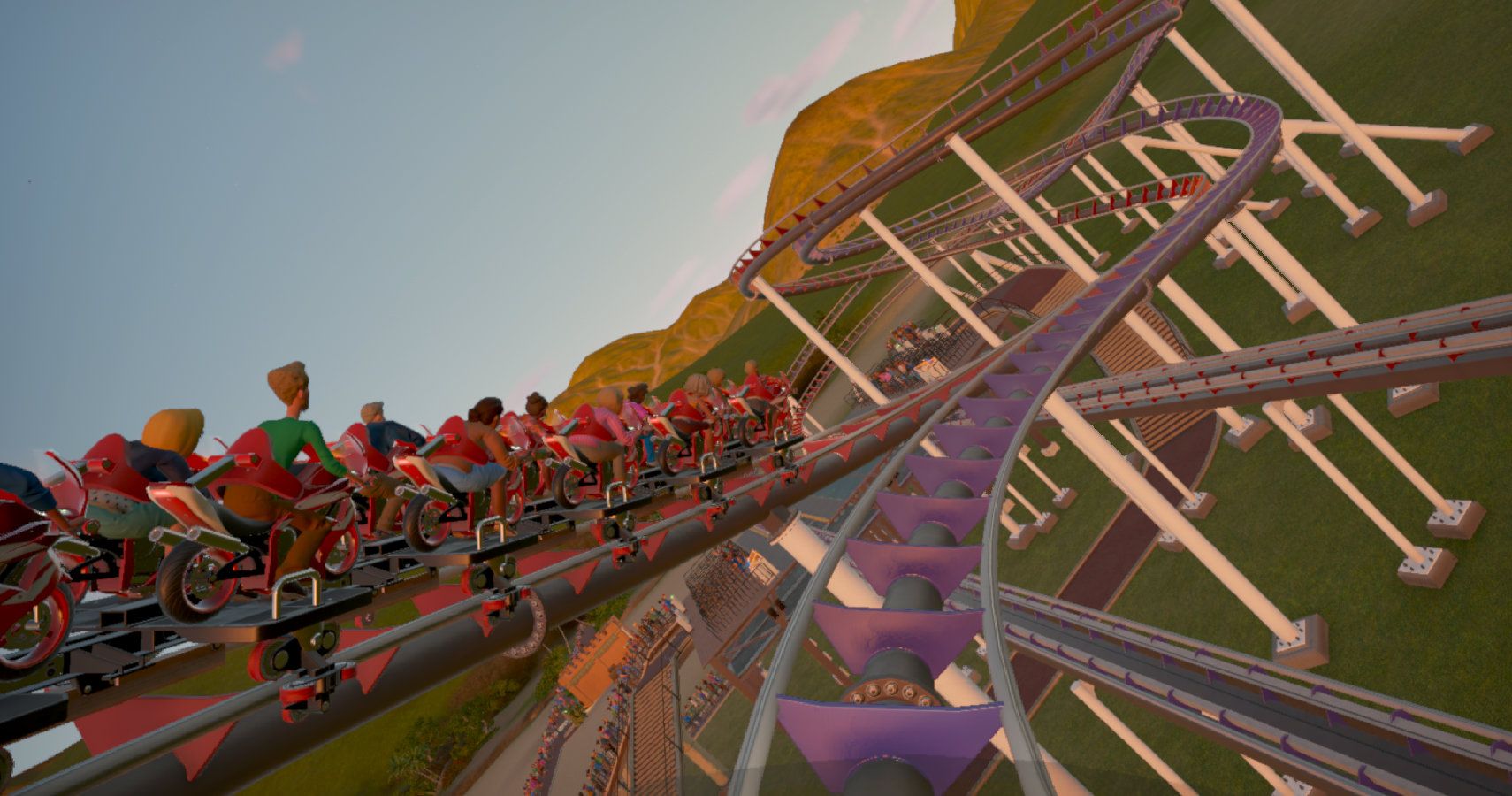 The ride highlight of this pack is Jixxer and Interceptor, a pair of dueling coasters. Their platforms are adjacent to each other and both motorcycle-themed cars start at the same time, speeding along interwinding tracks.
There are no smaller rides but there is an unmanned rapid transport system called Polarity. This is a futuristic and clean-looking track system that works well due to its flexibility.
If you are more interested in rides than scenery then this pack may not be for you. The focus is very much on creating parks with a multicultural feel, rather than adding thrills.
World's Fair Pack Shops, Scenery, And Extras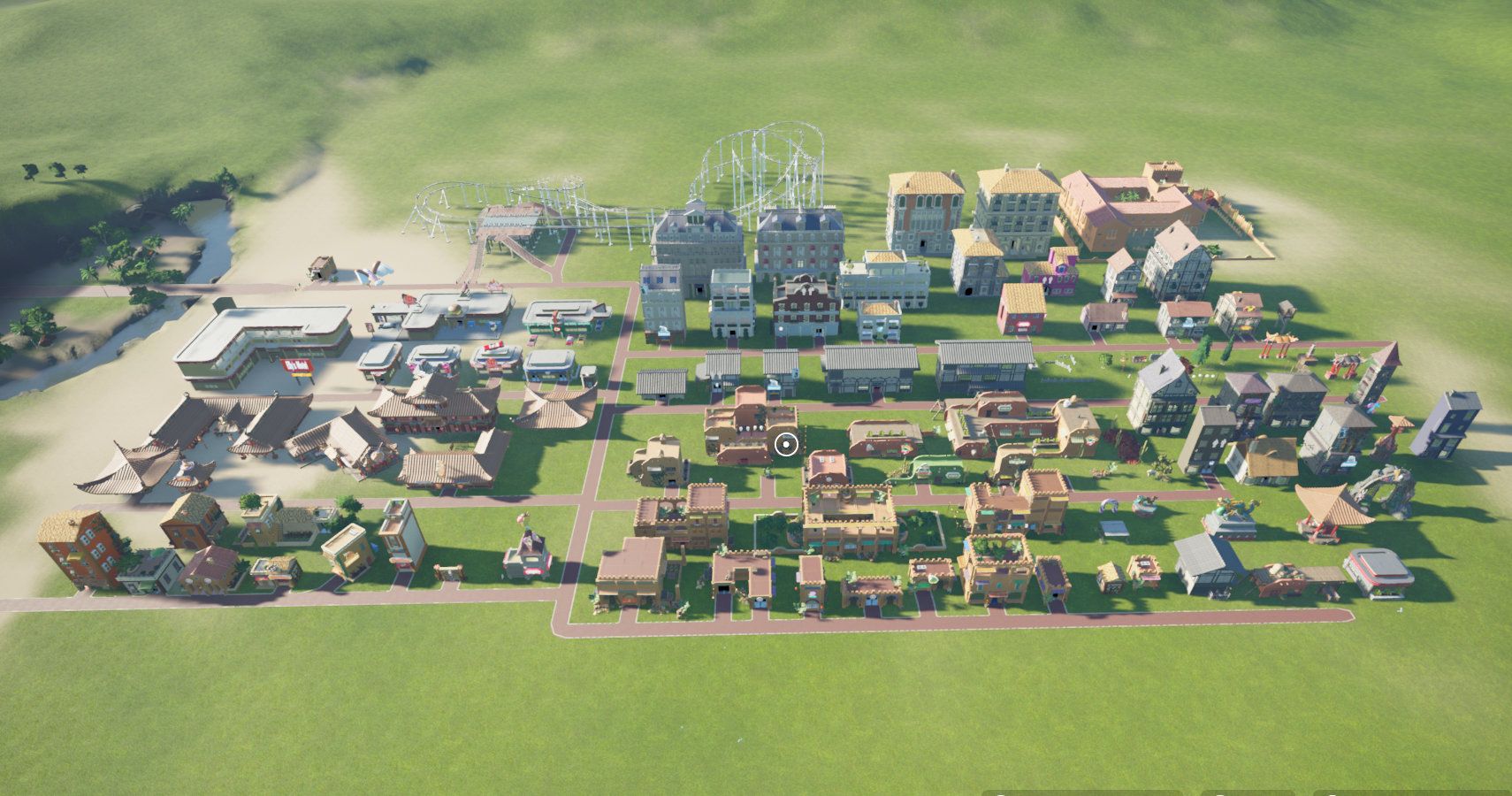 There may only be a couple of coasters in this pack but if you want to create parks with a wide range of styles then this pack is excellent. It includes a broad range of styles and each one includes pre-built shops and facilities as well as shells and scenery.
You can see the different inspirations and they cover a wide range of distinct styles. Influenced by architecture from China, the USA, Japan, France, Morocco, Italy, UK, and Spain, these buildings will fit well into any park.
There are several themed groups including Victorian and Classical, both of which compliment the more rustic style fairground items from the Vintage pack. You'll also find a metallic retro style that includes US diners and hotels. This style is less vibrant than the Vintage stores but the two styles still work well together.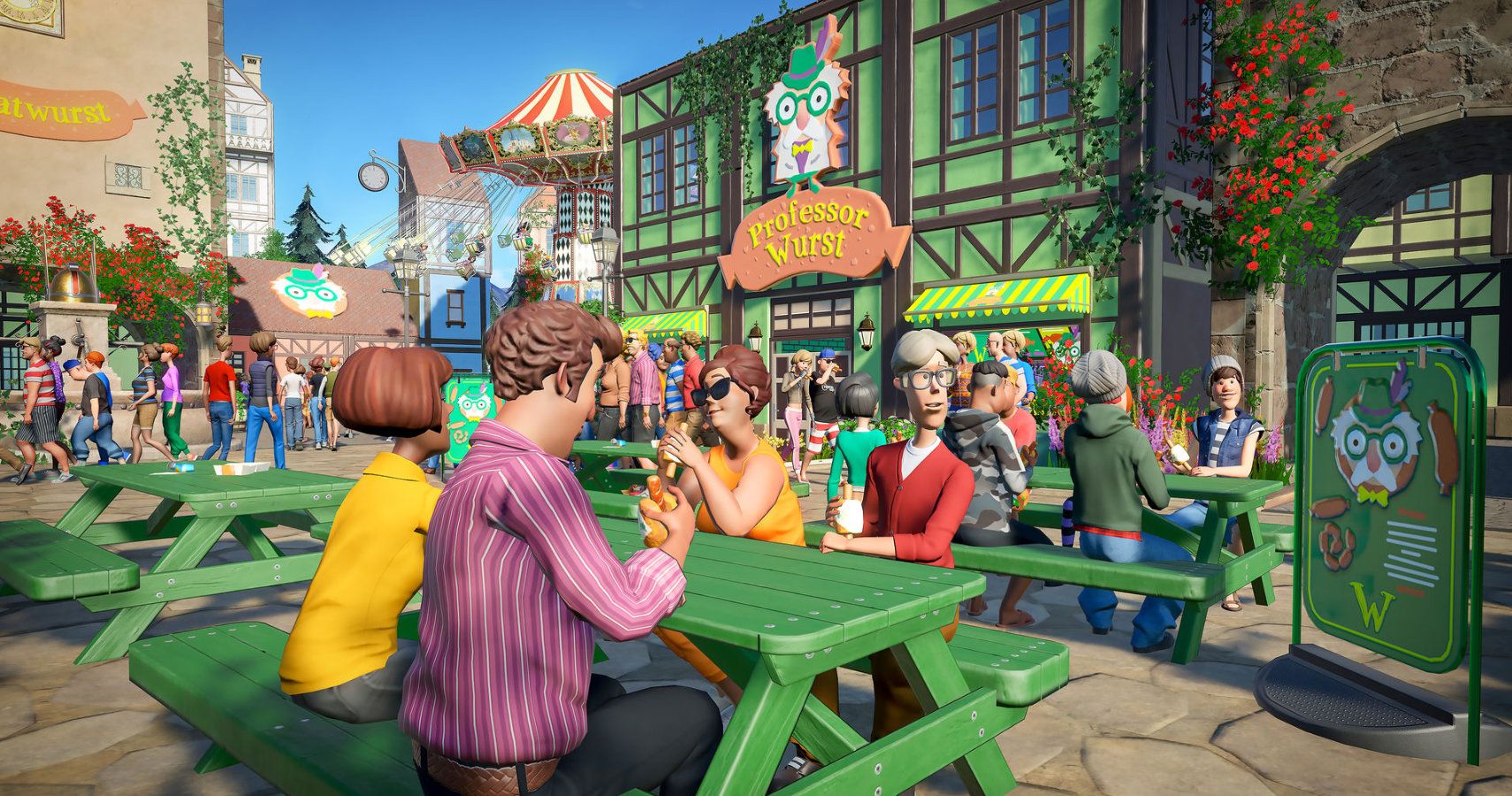 There are a huge number of new signs, scenery items, and cultural props to add a unique touch to your park. You'll also find brand new food brands for different foods including German sausages, Mexican burritos, Italian Gelato, Japanese Sushi, and French bread.
This pack also comes with 15 new music tracks, 16 extra ambiances, and 25 new sound effects. These really add to the immersive nature of different themed areas.
If you want to create a multicultural park, or just add some new and interesting decor to your game then the choice here is excellent.
Complimentary Packs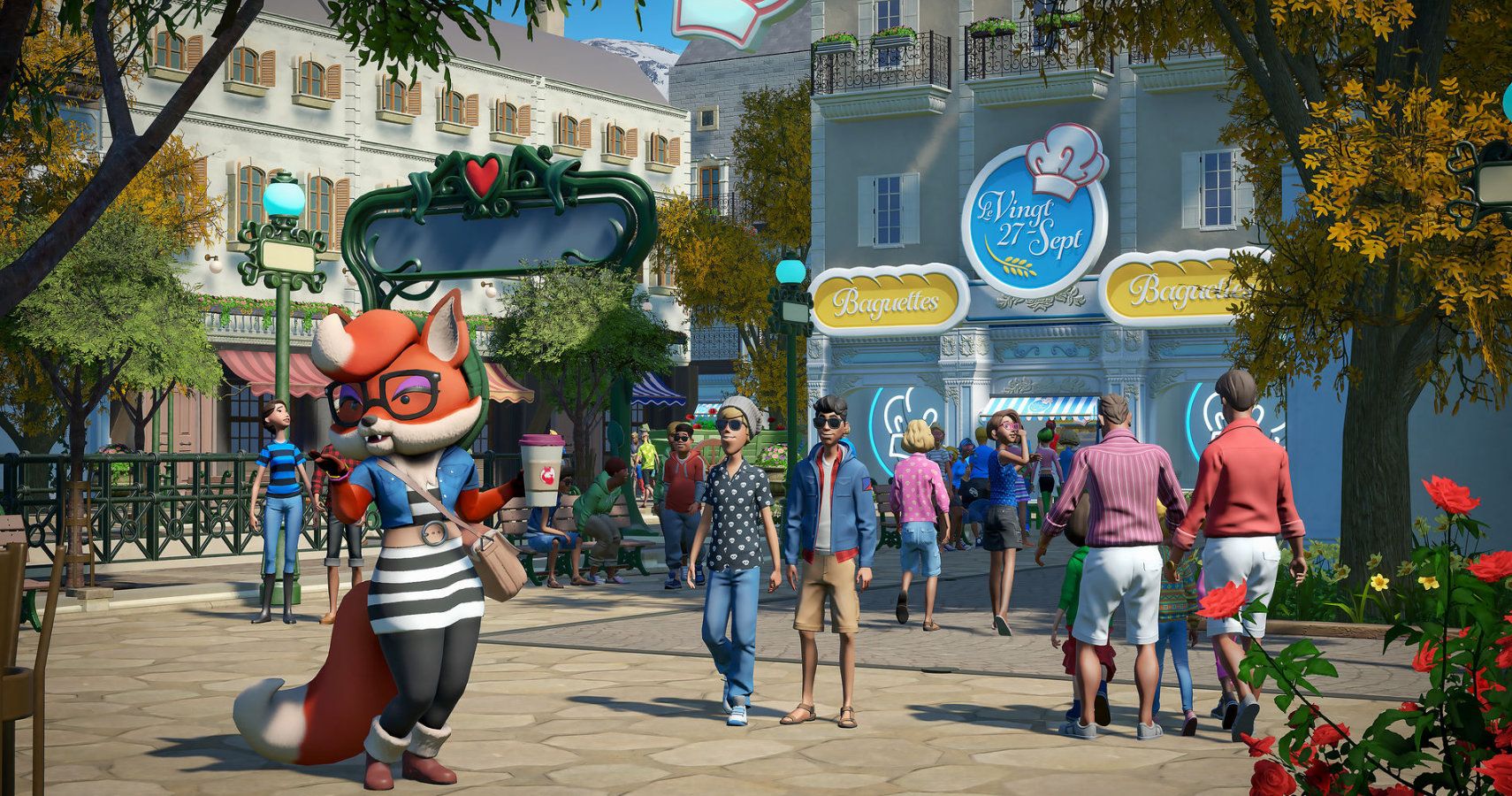 These two parks seem like polar opposites at first glance but due to the range of styles in World's Fair, they combine surprisingly well. However, the ride focus of the Vintage pack and the scenery focus of the World's Fair pack means that those who prefer to focus only on one of these aspects may decide not to take advantage of the offer for both.
However, if you want to add some depth to your parks and fill them with unique and varying buildings then the double pack is a worthwhile investment. You'll get a huge range of scenery and buildings, a few new leisure activities, and a great selection of coasters, transport, and thrill rides.
A copy of Planet Coaster Console Vintage and World's Fair packs was provided to TheGamer for this article. Vintage and World's Fair packs are available now for Xbox Series X/S, Xbox One, PS4, and PS5 either individually or as a discounted double pack.
Next: Planet Coaster Console Edition Review: A New Generation Of Theme Park Management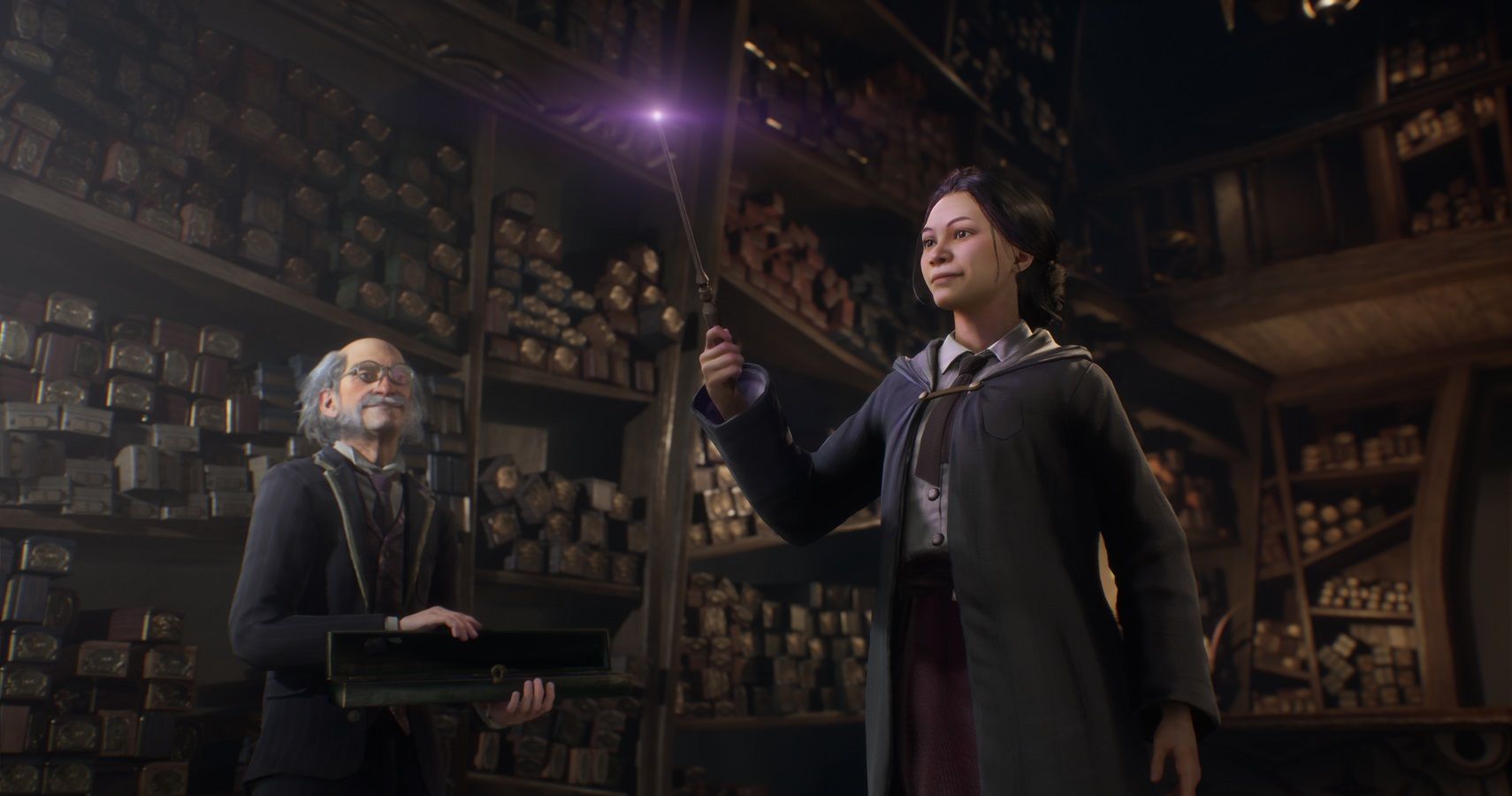 TheGamer Originals
Planet Coaster
Helen began playing games at an early age with her first computer being a hand-me-down Sinclair ZX Spectrum. It didn't put her off… She is all grown up now but is still a gamer at heart, especially when it comes to The Sims and other strategy and simulation games.
She juggles the daily demands of life with a family and somehow still finds the time to indulge her two passions in life, writing and gaming; sometimes both at the same time.
Source: Read Full Article