Kingdom Hearts has always been a little weird. A wholesome sort of strangeness, one that combines all manner of characters from vastly different universes and somehow manages to make them work. I've found it endearing, the melodrama pulsing throughout the series like an anime-infused heartbeat that pulls me in with each new game. The introduction to Kingdom Hearts 3 made me weep like a baby, and I'm proud of that emotional attachment. Okay, maybe it's a little sad – but the point is, Kingdom Hearts isn't afraid of how unusual it is, and that's without throwing mods in the mix.
With the arrival of almost every game in the series on PC, Kingdom Hearts has entered a new plane of existence, one that is both fascinating and horrifying in equal measure. Players are now free to delve into the files of each game and toy with them however they like, and some of the results are bewildering.
I'm all for mods – I spent ages toying with The Witcher 3 to patch out its nonsensical fall damage and inventory restraints, changes which simply made it more fun to play. But with Kingdom Hearts, players are using the universe's already polarising position in the zeitgeist to execute some things that just aren't possible on console.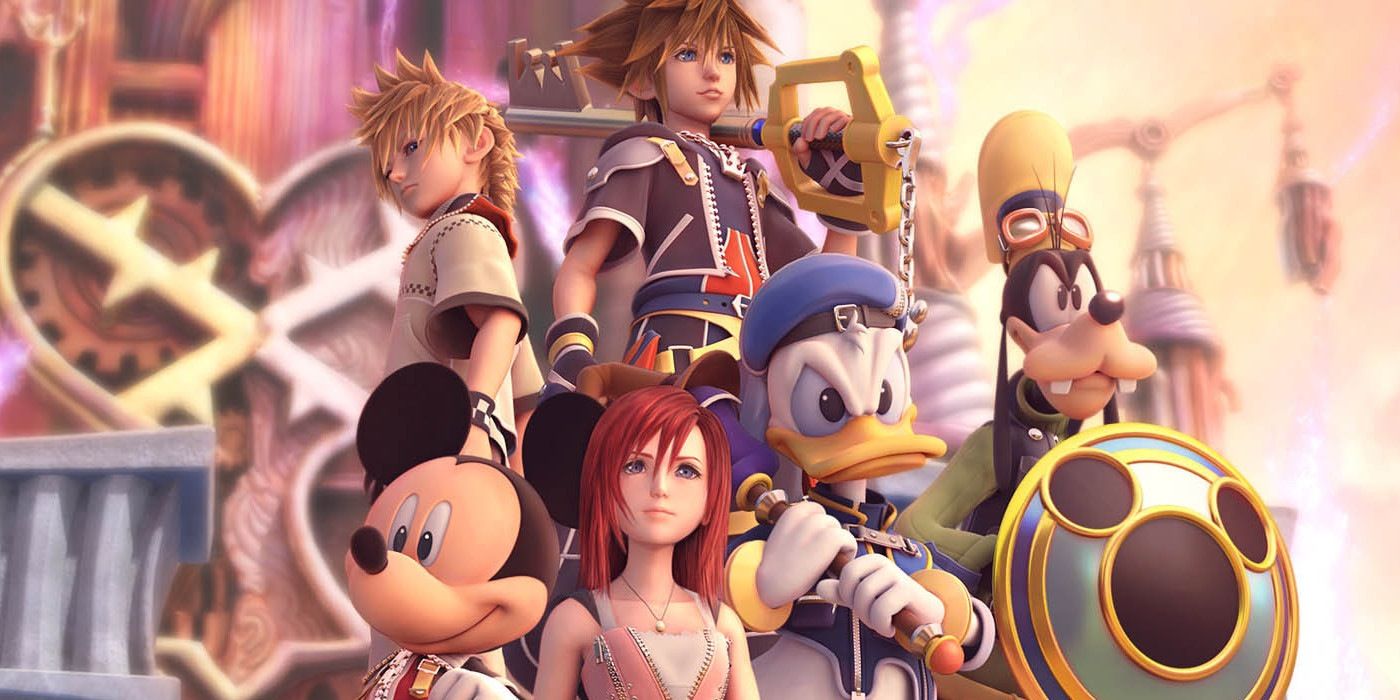 One of the mods I saw online was something that transformed the game into Super Smash Bros. Ultimate, albeit in an unfinished form. Character models of Mario and Link had been transported into Peach's Castle from Super Mario 64, with the duo of Nintendo mascots doing battle with keyblades and abilities found from Kingdom Hearts. Mario is adorned with garish proportions and elemental properties of existing enemies, but the fact he's fighting against the Hero of Time as he wields a keyblade is just brilliant, and more than a little bizarre.
Shrek has also been modded into Kingdom Hearts 2, fulfilling the prophecy of a fan-made screenshot that had Sora and company descending upon the Kingdom of Duloc to battle against Lord Farquaad. He's not functional, mind, and is just a model standing alongside our protagonist like some form of haunted spectre. Yet it's the start of something, with fans filling the series with iconic characters and memes that have been held at bay for years due to the lack of a PC release.
The official Nexus is somewhat more pedestrian, focusing on user interface improvements, weapon skins, and things you'd expect to see in the world of mods. Just like me and The Witcher 3, players are making welcome changes to the existing experience that Square Enix originally overlooked, taking things into their own hands now that the opportunity has finally arisen.
While I love this, it's a bit boring, and delving into the more chaotic culture surrounding the Kingdom Hearts modding scene is far more engaging. Watching as Sora sprints around Traverse Town battering Heartless with a Minecraft sword while Thomas The Tank Engine roars past him is the ridiculousness I signed up for, reminding me of how fans were so eager to throw all manner of characters into Final Fantasy 15's boyish road trip. There's no purpose for stuff like this – it's all done in service of fun and engaging with the wider community. Given the games are still in their infancy on PC, I can only see the situation growing in magnitude from here.
I doubt it will reach the ambition of open-world efforts like Skyrim, where entire new regions and questlines are created in the original's mould, but now people have the freedom to implement characters and worlds they've always wanted to see in Kingdom Hearts. High School Musical, Star Wars, Marvel, and even Shrek could make their Kingdom Hearts debut in the years to come, although it will probably be made possible by players first and foremost.
Next: I Hope WWE 2K22 Is The Reboot This Franchise Seriously Needs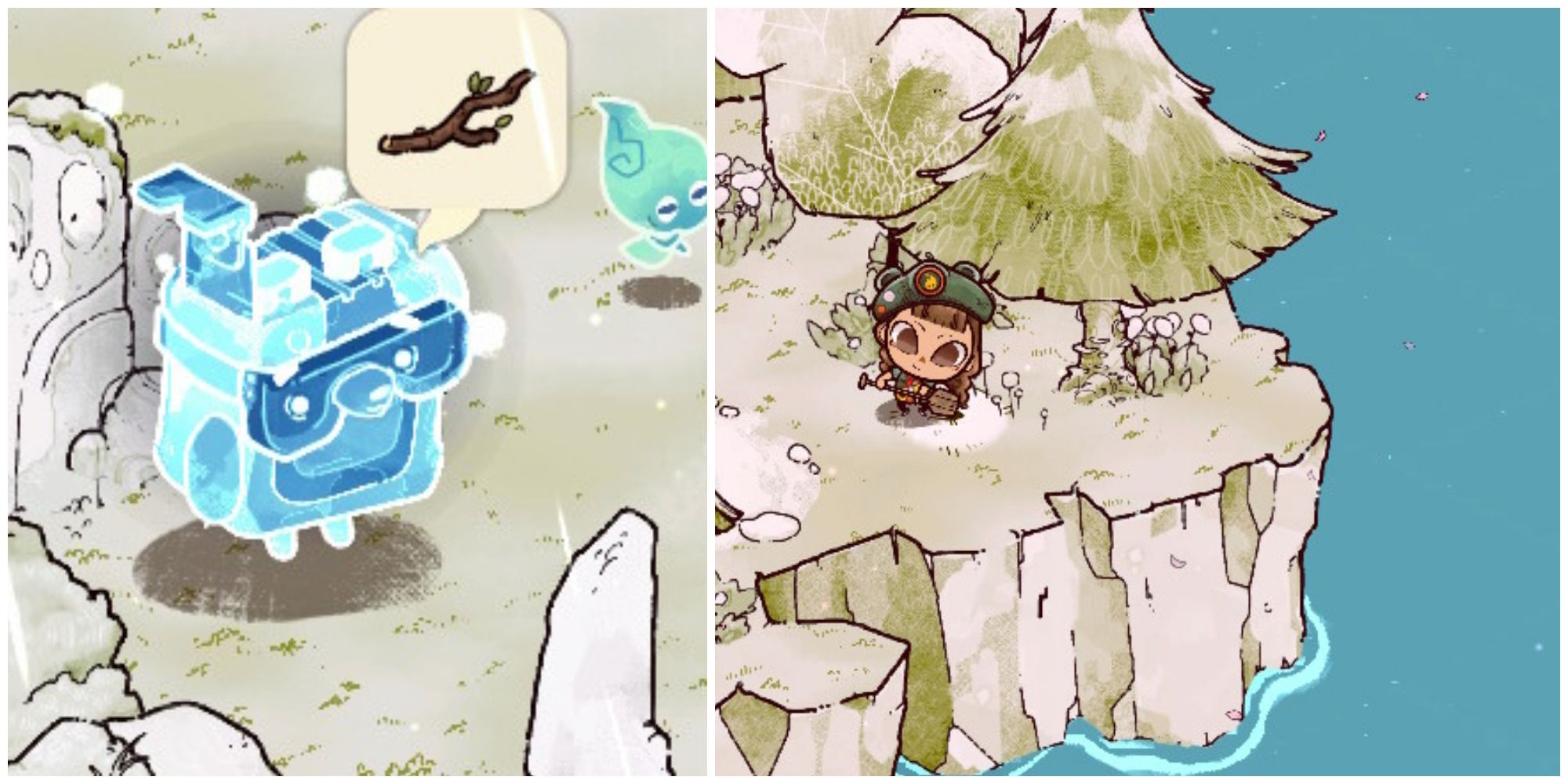 TheGamer Originals
PC
Kingdom Hearts
mods
Jade King is one of the Features Editors for TheGamer. Previously head of gaming content over at Trusted Reviews, she can be found talking about games, anime and retweeting Catradora fanart @KonaYMA6.
Source: Read Full Article