Apex Legends: Season 6 is just a prelude to the new Olympus map. We first got hints of Olympus as far back as Season 4. Yet, despite it being mentioned many times since, it still hasn't been introduced to the game. It was expected to arrive for Apex Legends: Season 6 – Boosted, but we got a reworked World's Edge map instead.
The first hint of Olympus was in the Season 4 trailer. It featured Revenant attacking and murdering Loba's parents at a restaurant. The setting was the floating city of Olympus on the planet Psamathe. It's easily recognizable as a new location because of the skyscrapers in the background.
We got to see more of Loba and Olympus in the Stories from the Outland "Legacy of a Thief" episode. It tells Loba's story of how she grew up as a traumatized child and turned into a master thief. Legacy of a Thief shows Loba walking through the crowded streets of Olympus, pickpocketing people, and vaulting through the skyline.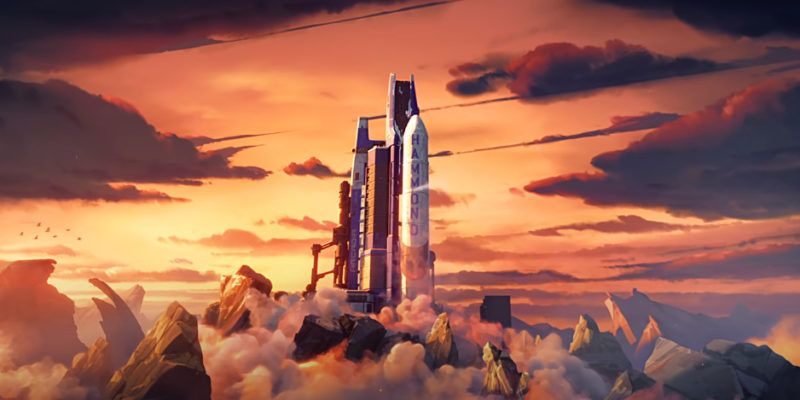 Both Lifeline and Octane have also hinted that they are from the planet of Psamathe. Lifeline mentions that the legends should "go to Olympus" in the Broken Ghost quest. The Broken Ghost storyline also ends with Ash from Titanfall appearing and saying, "Welcome to Olympus." It then cuts to a chat between Octane and Lifeline, with Octane implying he's scared of going to Olympus because of the names mentioned by Ash. The conversation ends with Octane saying, "It's home."
One of the most obvious clues to the Apex games moving to a new location is found in the recent map changes on Word's Edge. The Launch Site has been added to the map with a giant rocket in its center. It's likely that the rocket will be taking the legends to their new arena for Season 7.
Changes to the current maps are enough to keep players going, but ultimately it's time for a new map, as both King's Canyon and World's Edge have been around for a while. Hopefully, we'll get to explore the city of Olympus when Season 7 starts on November 24.
READ NEXT: This Apex Legends Wraith Nendoroid Is My Daughter Now
Source: Read Full Article