This week has been a weird one. While Paramount's Halo show has already been renewed for a second season, I worry that Master Chief will remove his helmet to reveal he's actually The Rock. This is a fear I never thought I'd have to deal with, and now the TV series can't come soon enough.
Halo TV Series Will Show Master Chief's Face
This one is going to piss off the Halo hardcore fans. Halo TV show Executive Producer Kiki Wolfkill has revealed that we will see the man under the helmet at some point. "I think we set out to tell a character story and a personal story," Wolfkill said in an interview. "And once we really got into what that story was, it became clear that you really needed to see the person in the armor and under the helmet."
"You will see his face," she continued. "For some people, it's been a moment 20 years in the making. And for other people, it's something that feels very hard to imagine. But for the nature of this story, it felt really important to connect with the Master Chief in a different way and that meant showing the face."
And It's Been Renewed For A Second Season
The show has also been renewed for a second season even before season one premiers. Paramount made the announcement alongside a whole host of new projects coming soon to the platform. While we don't know when the next season will air or what story it will tell, we do know that it will be helmed by Brave New World director David Wiener.
What's more, fans in the UK won't have to resort to questionable means to watch Master Chief reveal his face. Paramount+ will finally be making its way to the UK along with all its shows, including Star Trek: Discovery and 1883. The announcement doesn't specify a date, but only says it's coming "this summer".
EA Blamed Halo Infinite For Battlefield 2042 Failure, But Not Really
Halo Infinite launched at a time when existing multiplayer shooters like Battlefield 2042 and Call of Duty: Vanguard were struggling to capture audiences. A report by Tom Henderson claimed that EA held a meeting to discuss Battlefield 2042's shortcomings, the two main culprits being Covid 19 and Halo Infinite.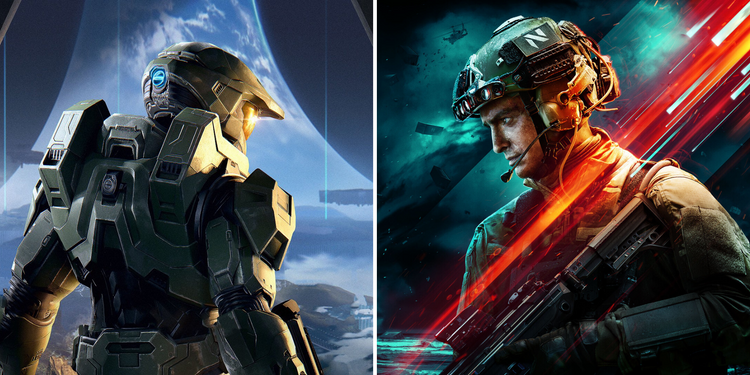 "Add up all of this new innovation, all of this ambition for the new project, and then you add a global pandemic halfway into the project, where the game teams had to work from home, we ended up with more new variables in development than we have ever experienced before", said EA's chief studios officer, Laura Miele.
While the pandemic and working from home is an understandable hurdle for anyone, the team also mentioned that the polished state in which Halo Infinite launched made the numerous bugs and glitches look all the more worse.
However, it seems that Halo Infinite's role in this was a bit exaggerated. A statement put out by EA communications VP John Reseburg said, "These stories are not accurately capturing the discussion and the context, which was an in-depth and very humble internal conversation about the recent Battlefield launch. It was about key learnings and actions we are taking, not blaming external factors."
Source: Read Full Article