Kamala Khan, the peppy inhuman hero from Marvel's Avengers, is ready to take on foes alongside her idols. But what does she listen to in her room in the Chimera when she gets a little downtime? Here's what we think she'd chill and dance to.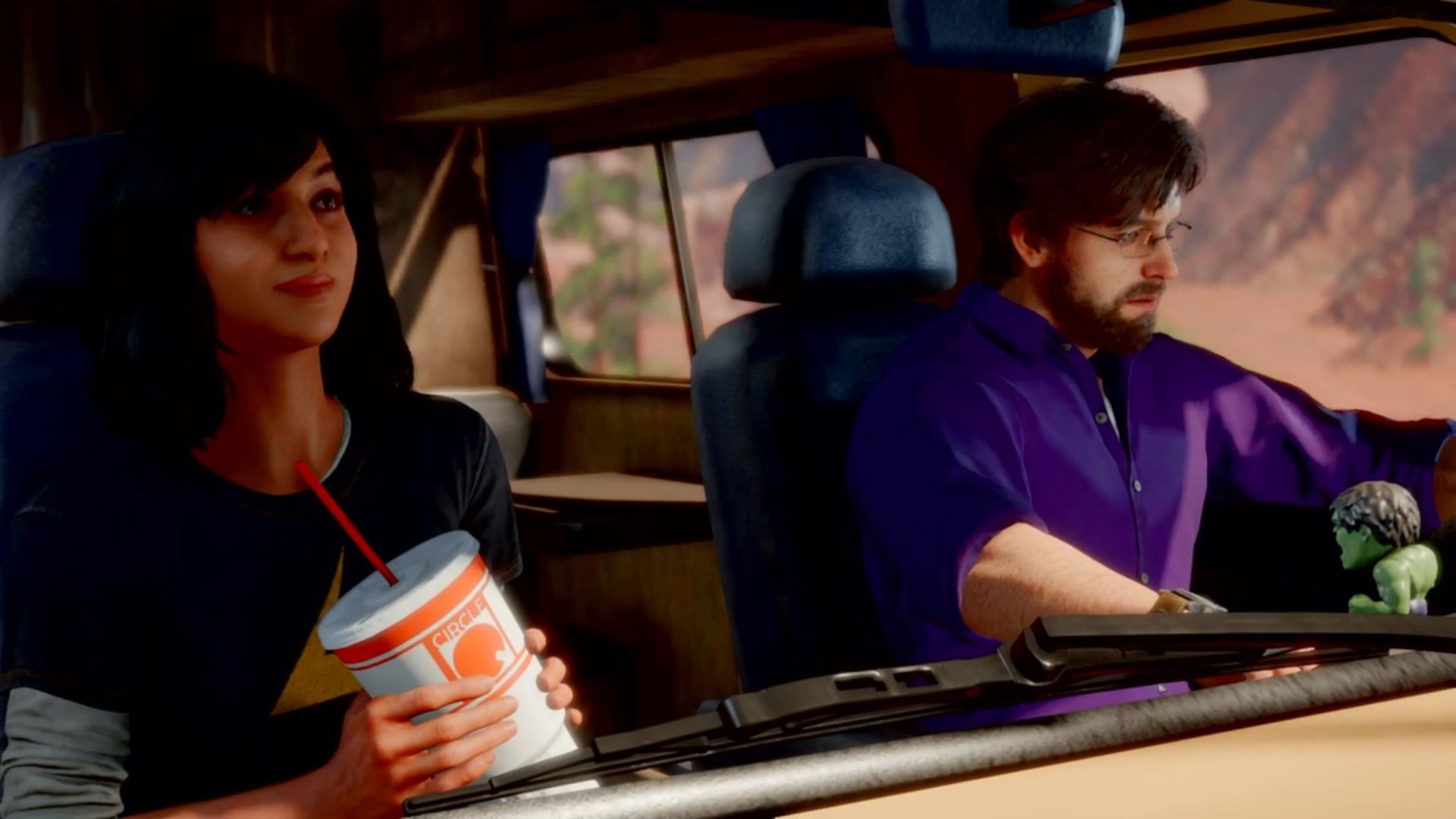 "We R Who We R" by Kesha would make her feel better about being different than others, despite the original meaning of the song being about sexuality. And we couldn't go ahead without including "Boom Clap" by Charli XCX, for obvious reasons. Imagine her claps.
Heroic Songs
She's a comic book nerd, so she would love songs that relate to superhero media. In this universe, there are comic books based on the heroes, so wouldn't they get movie deals as well? While this is a stretch (sorry), we included The Avengers and Captain America themes by Alan Silvestri, as well as "I Am Iron Man" by John Debney. We can totally imagine her acting heroic in her room to these songs. She might dip her toes into some other forms of superhero media as well. The Incredibles is an action-packed superhero series with an amazing score by Michael Giacchino, so we included "The Incredits" in her playlist.
Another superhero franchise that has taken the world by storm is My Hero Academia, and its soundtrack by Yuki Hayashi would inspire her to keep working harder to become the hero Captain Marvel is. She is a super nerd for comics so she'd dip into whatever media she could get her hands on. We included "You Say Run" and NateWantsToBattle's cover of "The Day." As a new heroine on the scene, she would be inspired by Deku's journey of becoming the number one hero.
She is also a big fan of Iron Man, so perhaps she'd dig his music tastes too. He's a huge fan of AC/DC, so she'd also check out "T.N.T".
Fighting To Be Better And Learning To Manage Her Power
Kamala Khan is fighting the battle against A.I.M. and to restore The Avengers' former glory. She "won't bow and she won't break" so she'd love listening to Avril Lavigne's "We Are Warriors."
To end the playlist, she would heavily relate to "Superman (It's Not Easy)" by Five For Fighting. In the game, she explained that she was lonely and had trouble making friends, due to her differences. She doesn't have the responsibility of being a hero yet, but she experienced how much damage she can cause if left unchecked.
Is there a song you think we missed? Let us know in the comments.
Source: Read Full Article